Master in
Master in Human Management and Organizational Development
CMI Business School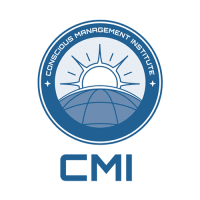 Introduction
Our Master in Human Management and Organizational Development represents the evolution of Human Resources, and offers the latest trends, tools and knowledge in this fundamental area for business growth.
Modalities: face-to-face, biweekly, online
Calls: October and February
Duration: 9 months or 60 ECTS
Why take a master in CMI
The current challenges require different and effective solutions to restore the balance that society and nature demand from companies and organizations.
To grow as a leader, manager and as a person, promoting personal development.
To become a conscious leader and acquire the skills of responsible management and administration of companies and organizations.
To obtain a global vision that allows us to successfully face the resolution of the complex problems faced by leaders at an international level.
To acquire the latest knowledge and technological advances in the digital era.
To create and manage your own company from scratch, with the support of the CMI Startup Area.
To be part of the WCC community, fully committed to its integral development and to provide you with the best services and advantages of our Institution.
Professional Practices in Business
CMI offers interested students the possibility of carrying out Professional Internships in Companies as an End-of-Master Project or in addition to it.
The duration of the internship is 150 hours, with an equivalent of 6 ECTS.