MSc in
MSc in Civil Engineering Structures
City University of London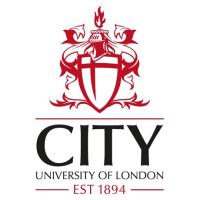 Scholarships
Explore scholarship opportunities to help fund your studies
Introduction
Who is it for?
This course is for professional engineers who want to specialise in structural engineering or move into this area of expertise to advance their career. Normally students have an undergraduate degree in engineering or a related discipline. Students who don't have qualifications in civil engineering usually have relevant work experience in civil engineering structures so they are familiar with working within the specific technical domain.
We encourage students to explore and look for original solutions within a supportive and well-equipped environment. Students get experience in team working on technical projects that are challenging, but incredibly beneficial for their future careers. We want our graduates to go and work across the world so we foster innovative approaches to design in a studio setting.
Course Director, Dr Tatyana Micic
Objectives
From analysing how carbon nanofibers can reduce the effect of corrosion in concrete to gaining insight from experts developing the new Forth Bridge, this MSc in Civil Engineering Structures has been designed to be broad in scope so you can develop your own area of structural engineering expertise.
As a department, we have broad interests from defining new structural forms to practical application of new materials. We believe civil engineering is a creative and collaborative profession, as much as a technical one. This course gives you the tools to immerse yourself in both the analytical and experimental side of the subject, so you can investigate diverse problems to generate your own structural solutions.
The Civil Engineering Structures MSc mirrors industry practice, so you will work in groups with your peers from the first term onwards and learn from a group of world-leading engineers with diverse research strengths. From earthquake engineering to sustainable construction, you have the opportunity to learn in breadth and depth using high-end industry software to develop safe solutions for real-world projects.
Entry requirements
Applicants should hold a second-class honours degree in civil engineering or a relevant subject or the equivalent from an international institution.
Other suitable qualifications
If you do not qualify for direct entry, you may wish to follow a Graduate Diploma pathway to the programme through one of our partners.
English requirements
For overseas students whose first language is not English, the following qualification is required:
IELTS: 6.5. Due to changes in the UKVI's list of SELTs we are no longer able to accept TOEFL as evidence of English language for students who require a CAS as of April 2014.