Master in
Master's Degree in Maritime Law
CEU Universities CEU Educational Group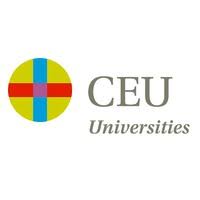 Introduction
Maritime law has become one of the most specialised branches of law worldwide. As 85% of the world's imports and exports are transported by sea, full knowledge of the specific regulations of maritime law, as well as the practical aspects of the maritime industry, is a must for any lawyer interested in this speciality. These are also subjects in which there are very few specialists and which therefore open up a wide range of professional opportunities. This master's degree is the only one in Barcelona that offers solid training in not just Spanish maritime law, but also in aspects of maritime law in England and Wales and the specific operation of the maritime business in the United Kingdom.
The vast majority of contracts in the maritime sector are subject to British common law, so those specialising in this field will need to study the English legal and economic concepts that have been accepted by the majority of countries in the world with access to the sea.
For this reason, Abat Oliba CEU University offers this specialisation focused on the maritime transport business and English and Welsh law by offering students the chance to undertake professional internships at companies and law firms specialising in this field and jurisdiction.
The programme is taught by outstanding international professors from the United Kingdom and Greece, who travel to Abat Oliba CEU University in Barcelona especially to train our students in English maritime law and the specificities of the maritime business. It also offers ensures the highest quality in specialist training in Spain.