Master in
Master in Public Administration (MPA)
Central Colleges of the Philippines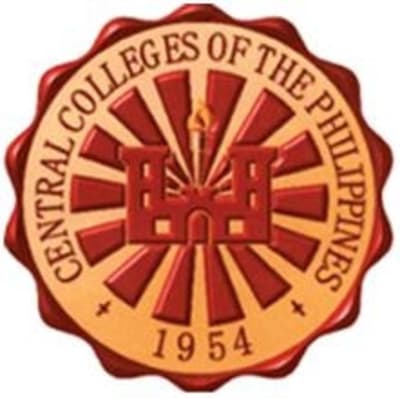 Key Information
---
Campus location
Quezon City, Philippines
Application deadline
Request info
Earliest start date
Nov 2023
Scholarships
Explore scholarship opportunities to help fund your studies
Introduction
Master in Public Administration


The graduate school of the CCP was established in 1979 under government recognition No. C-002, dated June 6, 1979, starting with an initial offering of MBA and MAT.

As an expression of its social responsibility and in order to keep the poor and deserving ambitious college graduates to seek higher education, CCP opened its Graduate School charging minimal, and affordable costs of tuition to its college faculty and students.

The CCP Graduate School commits itself to develop relevant expertise, acumen, and competence among the students in the field of Business Administration, Public Management and Teaching not only to attain academic excellence but to prepare them to meet the challenge of global competition.



Objectives of the Graduate Programs

The Graduate School serves as the academic home of graduate studies in education, business, and public management. Primarily it provides the graduate students with opportunities for study and research.

The Graduate School as a center for the advancement of learning commits itself to the following goals:


To encourage and develop an inquisitive mind through research, which is one of the functions of graduate education.
To encourage the analysis of value which confronts people in decision making through actual class work and maximization of motivation techniques.
To develop flexibility and pragmatic adjustment to varied and changing social realities - social, economic and political - be it in the personal and professional dimension of living through community service and fieldwork.
This program is designed to develop the skills to formulate and implement the development of plans of government and non-governmental organizations. It emphasizes to develop skills of practicing lower and middle-level administrators in managing their respective agencies efficiently and effectively to enable them to appreciate their roles in the general aspect of public management.

Curriculum - Thesis Program

BASIC SUBJECTS (Core-subjects)


Theory and Practice of Public Administration
Elementary Statistics
Research Methods


REQUIRED MAJOR SUBJECTS

Organization and Management
Public Personnel Administration
Program/Project Management
Public Fiscal Administration
Public Policy and Development Adm
Local Government Administration


ELECTIVES (Choose two (2) subjects only)



Administrative Communication
Ecology of Public Administration
Seminar in Public Management
Countryside Development
Management Planning and Control
Public Organization & Governance
Public Budget Management


THESIS WRITING



Thesis Writing I
Thesis Writing II



NOTE: Non-Public Administration graduate students enrolling in MPA are required to take four (4) additional cognate subjects which is equivalent to 12 units (non-credit)


Curriculum - Non-Thesis Program

BASIC SUBJECTS (Core-subjects)


Theory and Practice of Public Administration
Elementary Statistics
Research Methods


REQUIRED MAJOR SUBJECTS

Organization and Management
Public Personnel Administration
Program/Project Management
Public Fiscal Administration
Public Policy and Development Adm
Local Government Administration


ELECTIVES (Choose two (2) subjects only)

Administrative Communication
Ecology of Public Administration
Seminar in Public Management
Countryside Development
Management Planning and Control


SEMINAR PAPERS (in lieu of thesis)



Special Problems in Public Personnel Administration
Fiscal and Monetary Policies in the Philippines
Special Problems in Fiscal and Monetary Administration
Political - Administrative Accountability in the Philippine Public Service


NOTE: Non-Public Administration students who wish to enroll in MPA Program are required to take the following pre-requisite subjects:


Public Organization and Governance
Public Budget Management