MSc in
Master of Science in Public Policy and Management (Digital Transformation & Analytics Concentration) 21-Month Track
Carnegie Mellon University in Australia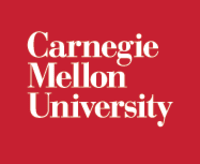 Scholarships
Explore scholarship opportunities to help fund your studies
Introduction
Welcome to the future of public policy practice, a future where long-standing techniques of policy analysis meet the power of big data and new capabilities in policy analytics.
Carnegie Mellon University in Australia has designed a new program that combines its rigorous public policy syllabus with its leading-edge courses in information technology and management.
The availability of massive data sets and of new capabilities for analyzing that data will change the face of public policy formulation and analysis. The winners will be the professionals capable of understanding the generation of big data, its potential and limitations and how to utilise it. These professionals will be capable of using this data to generate evidence-based and predictive policy options; know how to communicate those options, and be able to implement and evaluate them.
The MSPPM (Digital Transformation and Analytics) is particularly suitable for:
Public managers working at senior levels in service delivery agencies, particularly health, social welfare, infrastructure provision, education, energy and resource development.
Policy analysts working in central agencies responsible for developing and analysing cross-government policy solutions.
Public managers working in service delivery roles such as asset management, IT development and data processing.
Private sector consultants to government on public policy generally and modes of service delivery in particular.
Managers in private sector organisations with significant interfaces with the government.
University graduates with relevant backgrounds and quantitative skills.
Students studying the Technology and Analytics Concentration graduate with a Master of Science in Public Policy and Management (MSPPM) with a concentration in Digital Transformation and Analytics.
Highlights
An American degree from Carnegie Mellon University ranked number 8 in the U.S. News & World Report 2016 Graduate School Rankings for Schools of Public Affairs, in the specialty area of Public Policy Analysis.
A study program ideal for students starting or advancing their careers.
The full-time program provides eligibility for the Post Study Work Visa.
400 hours of internship program so you can develop your skills in Australia or overseas.
An optional semester exchange to CMU Pittsburgh.
A high-quality program that integrates management and policy theory, knowledge and skills.
Incorporates practical experience through the System Synthesis Project.
The program is NASPAA (Network of Schools of Public Policy, Affairs, and Administration) accredited for quality.
Curriculum
The program comprises 198 units: 162 units of core courses including a 12 unit Systems Synthesis Project, 36 units of elective courses and 400 hours of internship.
Full-time students complete the program over three study periods. Students may commence in either January or August intakes. Each study period is the equivalent to 12-13 weeks of study and usually comprises of 48 units worth of courses. Each course is awarded either 6 or 12 unit weighting. Therefore you can study a combination of 6 and 12 unit courses to meet your program requirements.
For successful completion, you must complete 198 units total:
Complete 162 units of core courses.
Complete 36 units of electives.
Complete 400 hours of internship.
Complete a 12 unit System Synthesis Project.
achieve a cumulative quality point average (QPA) of at least 3.0.
Learning Outcomes
Students who complete this course will be able to:
Apply analytical techniques to assessing public policy initiatives.
Use the tools available to public managers for assembling and processing data.
Develop evidence-based policy options using big data sets.
Communicate the outcomes of that analysis to both experts and lay people.
Apply concepts of commercial analysis to public policy problems.
Understand and use concepts of public value in managing policy implementation.
Use established techniques of public finance management to program costing and evaluation.
The program is also available in the 12-month track.
Cost
Tuition is charged on a per study period basis. Cost per study period can change each academic year. Deferral of admission will incur tuition fees at the prevailing rate. The internship study period incurs no tuition cost.
Financial Aid and Scholarships
We offer a range of academic merit-based scholarships for students who seek financial support in their studies.
Financial Aid for U.S. Students is administered by the Heinz College Office of Financial Aid in Pittsburgh.