MSc in
Master of Science in Information Technology (Business Intelligence and Data Analytics) 21-Month Track
Carnegie Mellon University in Australia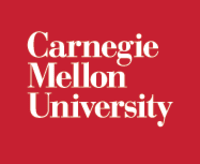 Scholarships
Explore scholarship opportunities to help fund your studies
Introduction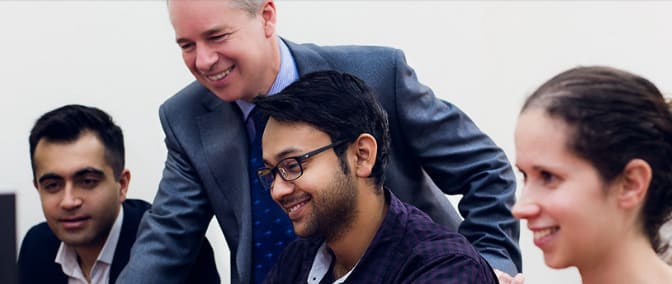 Master of Science in Information Technology - Business Intelligence and Data Analytics (MSIT - BIDA)
Carnegie Mellon University in Australia
The MSIT-BIDA program combines a comprehensive information technology and management curriculum with BIDA courses, a compulsory 400 hours of internship and an industry-based Data Analytics Capstone Project.
MSIT-BIDA is tailored for students seeking to develop cutting-edge skills in IT Management and data analytics. As analytics professionals and data scientists, intelligent in their application of technology, graduates can provide value for organizations by understanding how technology interacts with business processes, strategy, and policy. These desirable skills, coupled with advanced knowledge in business intelligence and "big data" technologies make graduates highly sought after individuals.
Australian business and government agencies are generating huge demand for analytics professionals, driving salaries for high-quality practitioners upwards, according to the Institute of Analytics Professionals of Australia (IAPA) 2013 Skills and Salary Survey Report. The report shows the median salary for an analytics professional to be almost twice the median Australian full-time salary - fifty percent earning over $110,000 annually.
Structure
MSIT-BIDA requires you to study 168 units in total comprising of 78 units worth of MSIT-ITM core courses, 66 units of BIDA courses including a 12 unit Data Analytics Capstone Project, 24 units of elective courses and 400 hours of internship. The combination of courses and real-world experience through the Data Analytics Capstone Project and Internship, allows you to tailor the program to your career and interest needs by selecting relevant elective courses whilst studying core courses which provide a core foundation of skills and knowledge.
Full-time students complete the program over five study periods. Students may commence in either January or August intakes. Each study period is the equivalent to 12-13 weeks of study and usually comprises of 48 units worth of courses. Each course is awarded either 6 or 12 unit weighting which is approximately equivalent to 1 week of study. Therefore you can study a combination of 6 and 12 unit courses to meet your program requirements. Part-time students have up to five years to complete their program, however, most complete the program in two to three years.
For successful completion of the MSIT - BIDA program, you must complete 168 units total:
complete 78 units of core MSIT-ITM requirements (unless exempt)
complete 54 units of core BIDA requirements (concentration)
complete 24 units of elective courses
complete a 12 unit Data Analytics Capstone Project
complete 400 hours of internship
achieve a cumulative quality point average (QPA) of at least 3.0
Learning Outcomes for Graduate MSIT- BIDA
Our curriculum is designed to help meet the expanding needs of data scientists who are skilled in the utilization of a unique blend of science, art and business. Students will understand the skills needed to effectively collect and manage big data, perform data-driven discovery and prediction, and extract value and competitive intelligence for their organization.
The MSIT-BIDA program provides the skills required to become a data scientist and provides existing data analysts with opportunities to broaden skills.
At completion, MSIT- BIDA graduates will be able to competently:
Apply techniques for data management, including data wrangling, cleaning, sampling, management, exploratory analysis, regression and classification, prediction, and data communication.
Design, document and develop robust, extensible and highly maintainable data-intensive applications using cutting-edge technologies tailored to the specific needs of any business scenario.
Explain and apply the core aspects of information technology principles and tools, and manage their implementation in a business context.
Develop systems to automate data collection and data mining and utilize techniques to discover previously hidden insights that can profoundly impact the success of any business.
Manage complex Business Intelligence projects with consideration of the human, financial and environmental factors and an understanding of risk management processes, and operational and policy implications.
Understand the strengths and limitations of current technologies and apply them intelligently to meet the needs of each application.
Apply their practical experience in IT projects developed through assessment projects for real-world clients focusing on technology auditing and recommendations, and system development.
Utilise high-level interpersonal skills to negotiate and communicate effectively with both technical and non-technical stakeholders verbally and in writing.
Understand and facilitate the strategic and operational benefits of business models and technology applications.
Tuition

Tuition is charged on a per study period basis. Cost per study period can change each academic year. Deferral of admission will incur tuition fees at the prevailing rate. The internship study period incurs no tuition cost.
Entry Requirements
*Applicants who speak English as a foreign language are required to satisfy the English language requirement.