MSc in
MSc in Human Resource Management
Cardiff University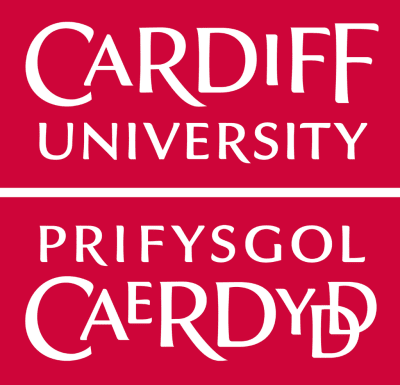 Key Information
---
Campus location
Cardiff, United Kingdom
Tuition fees
GBP 9,950 / per year *
Application deadline
Request info
Earliest start date
Request info
* for full-time UK/EU students
Introduction
Attracting the very best employees and helping them perform to the best of their ability is crucial to the success of every organisation.
The MSc in Human Resource Management provides you with the theory and the practical skills to recruit, train and develop employees, and to reward them for their performance. You'll understand how employees shape an organisation's culture as members of a productive and motivated workforce.
Why study the MSc in Human Resource Management?
The human resource management profession is predicted to grow considerably over the next 10 years, as businesses invest in the people that help them succeed.
Whereas traditionally HR was seen as a support function in a business, its strategic importance is now more widely recognised. Talented and committed employees have been identified as a key source of competitive advantage and knowledgeable HR professionals have a key role to play in ensuring that the most effective strategies are adopted.
All professions have their fads and fashions and HR professionals need to have the skills to evaluate new ideas, identify which new practices will have the greatest impact on their organisations and have the confidence to disregard others. HR professionals need to question, be critical and make effective judgments.
The MSc in Human Resource Management will provide you with this critical insight into HR practice. Human Resources is a field of management that offers promising careers. An average graduate earns £24,000 and salaries extend to £100,000 for HR Directors and £200,000 for Group HR Directors.
About the MSc in Human Resource Management programme
CIPD Accreditation
The Cardiff Business School MSc in HRM is approved at the advanced level by the Chartered Institute of Personnel and Development and meets its requirements for a professional qualification.
This means that you are eligible to become a Student Member of the CIPD when you arrive at Cardiff, and on completion of your course, you will have fully met the knowledge elements required for Chartered Membership of the CIPD. This qualification is increasingly important for those who wish to pursue a career within the HR profession.
Small-Group Teaching
Teaching is undertaken in small groups, with an emphasis on the use of case studies. Assessment methods include conventional essays or reports and group assessments which require students to create posters, for which students develop their visual presentation skills, work with local organisations and receive training in design software such as Adobe Photoshop.
The course attracts students from across the globe, with a diverse range of experience; many students have previous work experience in the HR arena whereas others have recently completed undergraduate studies. This diversity provides a forum for lively debate and an opportunity to understand how HR works in different cultures.
A Residential Programme
A residential programme is provided as an integral element of the programme, with no additional charge. Students spend three days at Gregynog Hall, a converted stately home in Mid-Wales. During the trip, guest lecturers give insights into their business experiences and a series of case-based practical sessions give students the opportunity to practice their negotiating and conflict resolution skills.
Developing Your Practical Skills
Along with the theory of human resource management, you are taught the practical skills that you will need as an HR professional. Sessions are provided on topics such as interview skills, psychometric assessment, negotiation, arbitration and team skills. Students have the opportunity to work in small groups to practice these skills in an informal and safe environment.
Guest Speakers
Cardiff Business School attracts many high profile guest speakers every year. Students are actively encouraged to attend these sessions. Recent guest speakers have included:
Peter Harwood, Chief Conciliator, ACAS
Frances O'Grady, General Secretary of the Trades Union Congress
Will Hutton, Chair of the Work Foundation
Mark Serwotka, General Secretary of the Public and Commercial Services Union
Tracy Killen, Group HR Director, John Lewis Partnership
Lord Adair Turner, former Chairman of the Low Pay Commission
Curriculum
Programme Structure
Students study the following compulsory modules and complete a project.
Autumn Semester
Employment Relations
Human Resource Management in Context
Reward Management
The Management of Human Resources
Spring Semester
Contemporary Issues in HR Research
Employment Law
Leadership, Work and Organisation
The Practice of HR in the Modern Workplace