MA in
MA/PgDip in Applied Linguistics
Cardiff University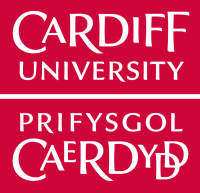 Introduction
The MA/Diploma in Applied Linguistics is a full-time programme with modules taught over two semesters (leading to the PG Diploma or Stage 1 of the MA), followed by a supervised dissertation of between 14,000 and 20,000 words between May and September (for Stage 2 of the MA). Assessment of the taught component is by coursework only. The part-time modular programme involves following the same modules over two years and four months.
Special Features
The Centre for Language and Communication Research has an international reputation as a field leader in sociolinguistics, discourse analysis, multimodal communication, systemic functional linguistics, forensic linguistics, and formulaic language.
Curriculum
The modular programme incorporates three broad areas of study: research methodology; language description and comparison; and specialised topics in language and social life, foreign language teaching and multimodality. Students may select from the range of options, as specified below, after consultation with tutors. In certain cases, students may be asked to take a particular module, in the light of their previous academic background and experience and in view of their future careers.
There are three compulsory modules in the MA/Diploma programmes (Research Foundations, Language Description and Phonology) and students select three further modules from a pool which currently includes those listed below:
Discourse and Social Interaction
Forensic Linguistics
Current Issues in Sociolinguistics
Lexis
Qualitative Research Methods
Multimodality
Quantitative Research Methods
Second Language and Pedagogy
Language, Genre and Ideology
Text and Social Context
Program Outcome
Course Aims
Offers knowledge and expertise to take you onto a role in any profession requiring specialised language awareness, including language teaching.
Skills Acquired
Analytical and critical skills, language skills, writing and presentation skills
Scholarships and Funding
This course is included in the Masters Excellence Scholarship 2015 (Pathway to PhD) scheme. If you are looking at applying for a Masters degree with the intention of going on to study at PhD level then you are eligible to apply for this scholarship. The application will ask you to consider your research area and future sources of funding. It is recognised, however, that in making this application there is not a commitment to undertake further study or to undertake further studies at Cardiff University. Similarly, in making an award, Cardiff University is not committing to making an offer for further study or for a further award.
Career Opportunities
Postgraduate study in the School is a gateway to many careers within and beyond academia. Many overseas postgraduates return to lectureships with much-enhanced career prospects. Example employers in the UK include Cardiff University, HMRC, Mencap, Poetry Wales Magazine, Teach First, and Welsh Government, with jobs that include Crime Intelligence Analyst, Creative Writing Lecturer, Librarian, Poet, Recruitment Consultant, Teacher, and Writer.