MA in
MA Visual Communication: Illustration & Animation
Cambridge School of Visual & Performing Arts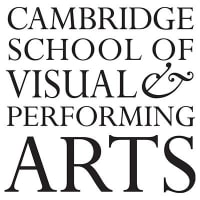 Scholarships
Explore scholarship opportunities to help fund your studies
Introduction
Our MA Visual Communication: Illustration & Animation course is a broad-based studio programme that offers the freedom to develop your own visual language a strong creative voice. With unique opportunities including internships with our industry partner Hearst Magazines UK, you will develop professional confidence alongside the creative, technical and digital skills essential for careers in the expanding fields of illustration and animation worldwide.
Course Details
Length 1 year (3 semesters)
Course Start September
Progression Graphic Designer, Web Designer, Video Editor, Photojournalist, Art and Design Director, Communications Manager, App designer
Tutor Support Specialist tutor support available 5 days a week.
Studio Access Students have access to our studios 7 days a week, from 8am to 8.30pm, Monday to Friday and 9am to 5pm at weekends.
How Your Work Is Assessed Visual and written assignments and projects.
Guest Lecturers Visiting Lecturers, drawn from a variety of relevant industry contexts, will deliver a series of presentations which help you to situate your own hopes and ambitions for the future.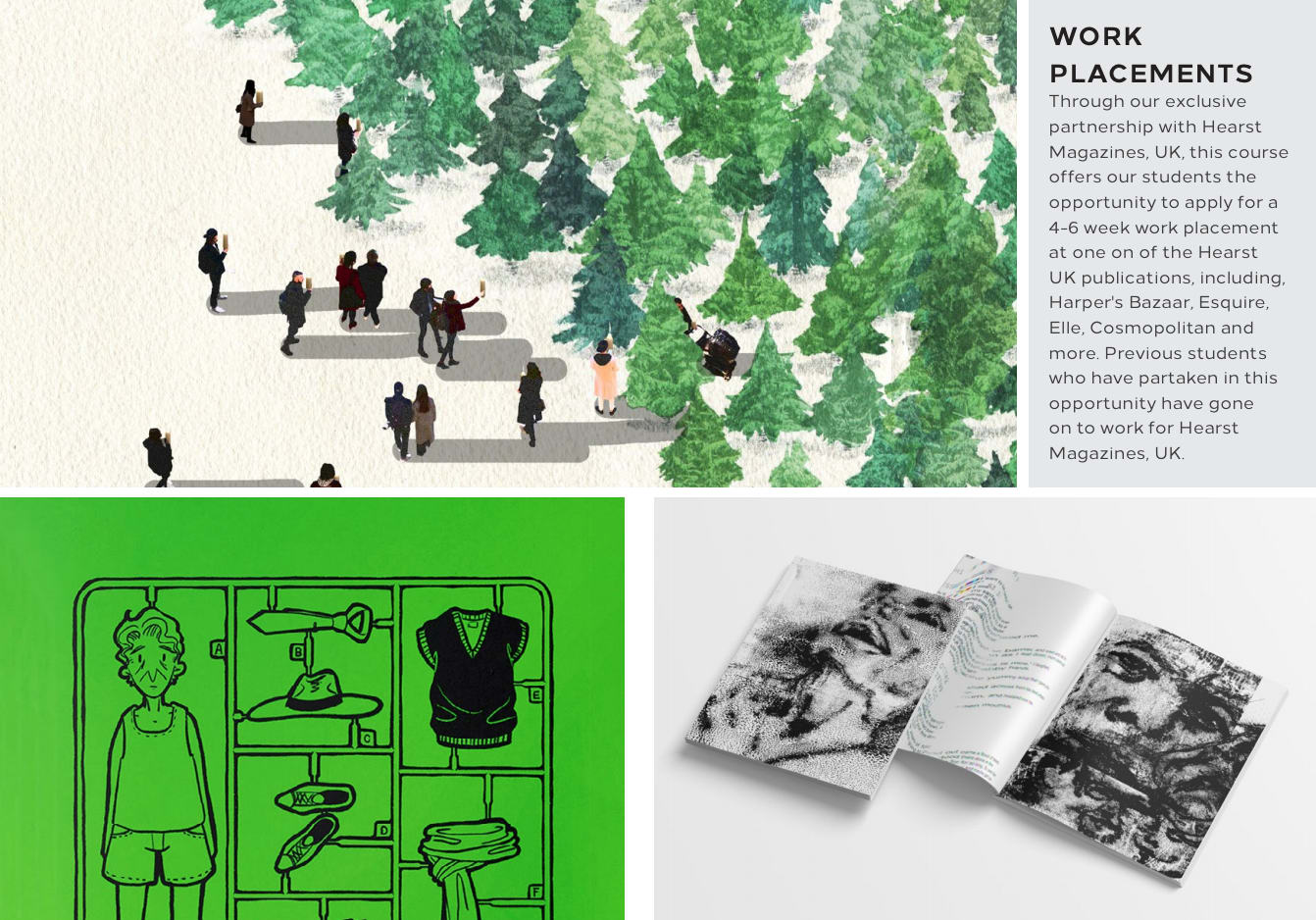 What to Expect
1st Semester
In your first semester you will be set a series of briefs designed to stimulate your creativity and help you develop the ingenuity and resilience that professional creative practice requires. You will begin to outline a self-directed project proposal, which will ultimately develop into your Independent Major Project.
2nd Semester
You will continue to develop your own creative practice, whilst addressing how artists and designers need to be engaged in forging the future of their respective fields. You will be given a chance to explore your ideas with students on other MA courses, and will also have the opportunity of a work placement.
3rd Semester
During this semester, all your attentions turn to the research, development and production of your Independent Major Project. The year ends with an exhibition showcase of your projects, celebrating the end of an intensive period of creative, conceptual, critical and professional development
Entry Requirements
Age
20 years +
Educational Level
Successful completion of an Undergraduate Degree in an art & design or related subject or professional relevant experience.
Students who do not meet these entry requirements will still be considered on their own individual potential to succeed.
English Level for International Students
IELTS 6.5+ (no element under 5.5)
Portfolio
Portfolio and personal statement required.
Work Placements
Through our exclusive partnership with Hearst Magazines, UK, this course offers our students the opportunity to apply for a 4-6 week work placement at one on of the Hearst UK publications, including, Harper's Bazaar, Esquire, Elle, Cosmopolitan and more. Previous students who have partaken in this opportunity have gone on to work for Hearst Magazines, UK.
How We Teach
Throughout this course students will be taught through specialist workshops, guest lecturers, regular one-to-ones and group tutorials.
Subjects Taught
Illustration and Animation skills and conceptual development; critical skills; research skills; critical visual communication practice; photography; materials experimentation; creative project management and project delivery
Careers
Previous students have gone on to work in such places as Esquire Magazine, Vivienne Westwood and Fashion Crossover.