MSc in
Bachelor of Sciences and Doctor of Medicine (BS-MD) Pathways
California Northstate University College of Health Sciences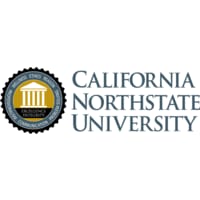 Scholarships
Explore scholarship opportunities to help fund your studies
Introduction
BS to MD pathways offer high school applicants multiple options to apply to the professional Doctor of Medicine (MD) program at CNU College of Medicine (CNUCOM). Some pathways options are designed to allow entering freshmen to complete their pre-medicine coursework and MD in an accelerated time frame if they meet specific criteria to be admitted into CNUCOM. Students accepted into a BS to MD pathway will begin their program of study in the College of Health Sciences (CHS) undergraduate program towards obtaining their BS degree while completing all prerequisite academic coursework to satisfy CNUCOM requirements.
These students will work closely with the CHS pre-health advisors to ensure completion of all the required criteria and academic course prerequisites.
These students will also be required to participate in at least one activity per year in the CNU College of Medicine (CNUCOM) campus activity program. The CNUCOM campus activity program is designed to educate pre-medicine students about their future profession through community health service opportunities, specialty career exploration workshops, lab experiences, and special professional education sessions. These pathways offer priority acceptance to the very competitive MD program provided they meet all the CNUCOM admission criteria.