MSc in
MSc International Fashion Marketing
British School of Fashion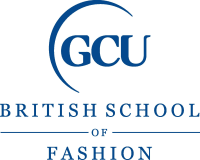 Introduction
The MSc International Fashion Marketing is an innovative programme which will provide students with the vital combination of international business knowledge plus creative and practical marketing skills, to enable them to succeed and excel in the highly-competitive international fashion industry.
Our stimulating programme incorporates a broad curriculum, concentrating on the core concepts and principles of logistics, buying and merchandising, fashion business analysis, integrated marketing communications and brand management.
Students will also gain practical and creative skills in key areas of fashion marketing centred on consumer insights, marketing planning, branding and use of digital technologies.
Designed to inspire, challenge and motivate, the MSc International Fashion Marketing will develop and deepen your international business knowledge, fashion marketing expertise and the personal skills required to establish a successful career in this exciting and creative sector.
Course Overview
This programme has been designed in consultation with industry to offer the knowledge and skills needed to make a difference in the international fashion marketing arena.
The university prides itself on creating a friendly and highly supportive learning environment for all its students.
We incorporate the latest academic marketing thinking and theories to ensure the programme is leading edge in all respects.
All teaching and learning on the programme are supported by cutting-edge e-learning technologies.
Teaching is delivered in small groups allowing students to develop their own environment of shared learning and for individual learning needs to be addressed by tutors.
Modules are designed to relate directly to real-world business and to give students opportunities to learn about potential career areas.
The programme provides students with the opportunity to attend Masterclasses from marketing practitioners and leaders of industry.
Course Modules
Strategic Decisions in the International Fashion Marketplace
Reflects upon fashion brand creation and maintenance, fashion communication decisions, routes to market, the role of retail, pricing decisions, critical pathways, operationalization and implementation, contingency planning and strategic evaluation.
Consumer-Led Fashion Marketing
Focuses on consumer-led practices within international fashion marketing. Given the aesthetic nature of fashion, the module pays particular attention to the visual components of the communications mix.
Digital Fashion Branding and Delivery
Explores the role of technology in the development of fashion brands and comprehensive digital marketing campaigns. You will also examine fashion forecasting, product development, and buying and logistics.
Fashion Buying, Merchandising and Distribution
Enables you to develop a critical understanding of challenges and choices in the global business environment and implications for management.
Contemporary Issues for Business and Society
Explores the geopolitical, economic, social and technological environments in which businesses operate and encourages you to critically reflect upon these issues.
Personal and Professional Development
Enables you to identify, understand, develop and articulate your personal abilities in the context of your future career aspirations.
Research Methods
Develops your advanced skills related to a range of research methods needed for academic and practical research at Masters Level.
Dissertation
The final element of the programme is the dissertation, which provides you with an opportunity to design and undertake a piece of original research in a selective area of international fashion marketing.
Minimum Entry Requirements
All entry requirements listed here represent the requirements for entry to the programme that is normally sought. The Admissions Team may assess additional evidence to assess your eligibility, however, depending on your full academic/employment background.
Typical Entry Requirements
UK Honours degree 2:2 (or equivalent)
English Language
Academic IELTS score of 6.0 (or equivalent) with no element below 5.5.
Additional Information
If you do not have the necessary formal entry qualifications, the University's flexible entry policy considers credit transfer and Recognition of Prior Learning (RPL), including work-based experience and credits from recognised professional bodies.
Pre-sessional English
For international students who do not meet the minimum English language requirements, we offer Pre-sessional English language courses to help you improve your English language skills.


Accreditations
Accredited by Chartered Institute of Marketing (CIM) and the European Foundation for Management Development Programme Accreditation Scheme (EPAS).
Cost & Fees
Tuition fees need to be paid to the university however some students are eligible for tuition fee support. The fees and financial support that are relevant to you depend on where you lived before coming to university.