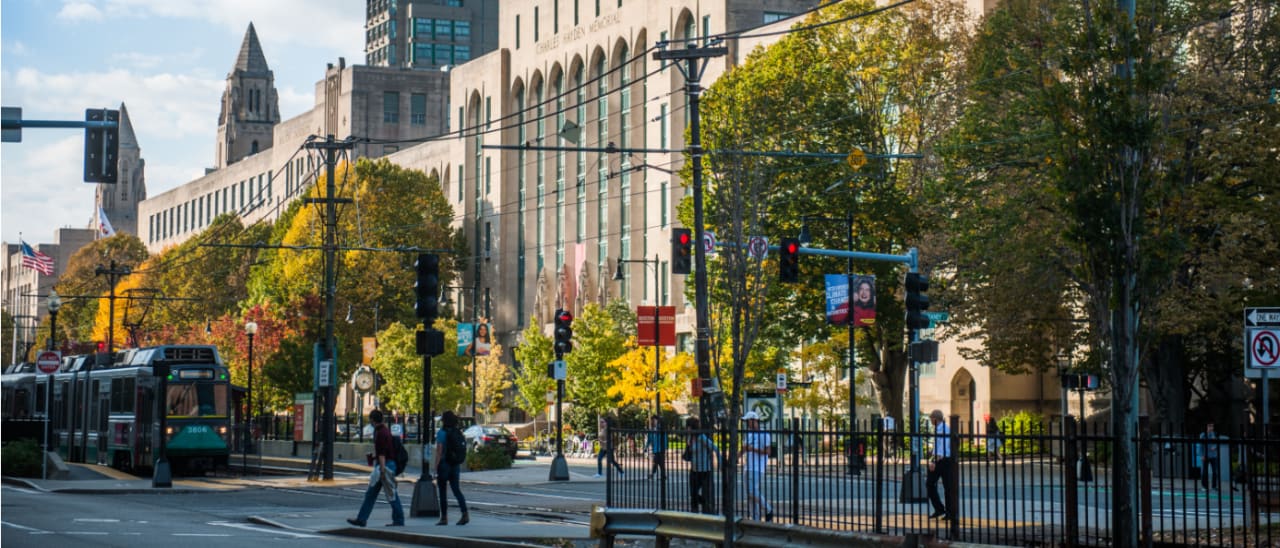 Master in
MFA in Literary Translation
Boston University Graduate School of Arts & Sciences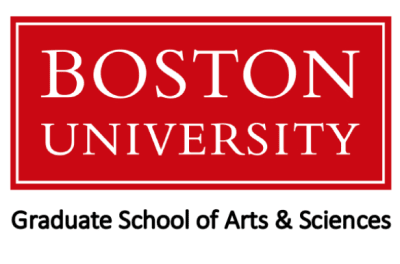 Key Information
---
Campus location
Boston, USA
Languages
English, Avestan, German
Tuition fees
USD 32,356 / per semester *
Application deadline
15 Feb 2024
Earliest start date
Sep 2024
* full-time semester tuition
Introduction
The BU Master of Fine Arts in Literary Translation gives students the tools to read more carefully and write more thoughtfully across languages. Located in the heart of Boston's vibrant literary scene, the program is built around BU's storied literary translation seminar, which brings leading literary translators to Boston to talk technique with our students. The two-semester curriculum includes courses in translation history and theory, language-specific workshops, and advanced literary study. A collaborative workshop brings together students translating from different languages. Students work closely with faculty mentors to produce a publisher-ready translation. The BU MFA in Literary Translation is the only program of its kind to include a specially designed course in English style for translators.
Scholarships and Funding
The department of World Languages & Literature offers merit scholarships to our MFA in Literary Translation applicants based upon the strength of each applicant's credentials. All admitted domestic and international applicants are considered for scholarship of up to 50% of full-time tuition and will be notified of the scholarship offer in the admission letter.
Students applying to work in Arabic are strongly encouraged to apply for FLAS Fellowship support from the African Studies Center; further information is available here. Please note that eligibility for consideration for these awards is limited to US citizens and permanent residents.
Curriculum
The MFA in Literary Translation requires eight one-semester courses (4 credits each) and a substantial final translation project. It is designed to be completed in two semesters.
Fall
GRS TL 500 History and Theory of Translation (4 cr.)
Literature Elective 1 (500-level or above, chosen in consultation with advisor) (4 cr.)
GRS TL 505 Literary Style Workshop (4 cr.)
GRS Language-Specific Translation Workshop (500-level or above from the approved list of translation workshops) (4 cr.)
Spring
GRS TL 541 Translation Today (4 cr.)
GRS TL 551 Topics in Translation (4 cr.)
Literature Elective 2 OR an approved Linguistics course (500-level or above, chosen in consultation with advisor) (4 cr.)
GRS TL 540 Translation Seminar (XL540, redesigned) (4 cr.)
Final Translation Project: Capstone (no-credit requirement)
Elective Literature Courses
Students may choose from among any graduate literature courses offered in Romance Studies, Classics, or English, and from both undergraduate and graduate literature classes offered by World Languages & Literatures, with the understanding that in case of undergraduate classes, requirements will be adjusted for the graduate level. All electives must be approved by the Program Director.
The Capstone Project is a substantial literary translation into English produced in close consultation with a faculty mentor. In addition to the translation itself, you will write a translator's preface in which you introduce the text and the author, articulate your goals as a translator, and talk about the challenges you faced in translating.
Program Outcome
Students graduating from the program will:
Demonstrate advanced ability to translate texts of different genres and levels of difficulty.
Demonstrate a broad knowledge of the history of translation and Translation Studies as a discipline, and of the main ideas and debates in the field, from antiquity to the present.
Demonstrate the ability to evaluate translations critically and to pinpoint the methods and strategies used by a translator in order to achieve different effects (e.g., domestication, foreignization, rustication, archaism, etc.).
The program requirements consist of 32 credit hours, including 8 one-semester courses, and completion of a substantial final translation project with a translator's preface.
Career Opportunities
Graduates of MFA in Literary Translation will be equipped with the skills, connections, and portfolio to find translation work and to pursue a wide variety of international careers, not only in literary but also in technical, legal, and humanitarian fields. They will be well qualified to work as editors in literary publishing, as many Boston University MFA and Ph.D. graduates have gone on to do.

For those desiring further graduate study, the MFA provides an exceptionally strong foundation from which to begin a Ph.D. in comparative literature, language & literature, area studies or social science field area studies, or social science fields.
Our Center for Career Development is also ready to help you find the best use of your degree. From networking to job opportunities to salary negotiations, our mission is to help you grow your professional life and keep it humming well beyond graduation.
English Language Requirements
Certify your English proficiency with the Duolingo English Test! The DET is a convenient, fast, and affordable online English test accepted by over 4,000 universities (like this one) around the world.