Master in
Master in Public Health
Binzhou Medical University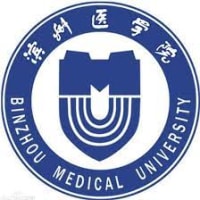 Scholarships
Explore scholarship opportunities to help fund your studies
Introduction
The School of Public Health and Management is a teaching and scientific research for training applied professionals in the fields of public health and disease prevention, social medicine, and health service management, information management and system analysis, health information statistical consultation, labor, and social security, and human resource management, and marketing. unit.
The college has medical informatics, medical information management science degrees, and public health professional degrees. The college pays attention to the construction of teacher ethics and style and has initially formed a high-quality teacher team with noble teacher ethics, exquisite business, reasonable structure, and full of vitality.
The college attaches great importance to scientific research work, condenses the research direction, builds an academic team, and forms a good scientific research platform and scientific research atmosphere. Established the Public Health Research Center, which consists of the Institute of Environment and Diseases, the Institute of Toxicology, the Institute of Epidemiology, and the Institute of Nutrition and Health Medicine; the establishment of the Health Management and Policy Research Center, with the Institute of Health Information and Statistics, and the Institute of Population Health, Institute of Health Engineering Management. In recent years, the National Natural Science Foundation project and other projects at all levels 130 Remainder, published various textbooks, monographs, 50 academic books, published 350 more than papers, access to universities and other provincial awards outstanding scientific achievement 120 remainders.
The college actively carries out foreign exchanges and cooperation. It has established friendly exchanges and cooperative relations with relevant departments of universities such as the Chinese University of Hong Kong, Shandong University, the Academy of Military Medical Sciences, Shandong Institute of Medicine and Health Science and Technology, and enterprises and institutions. Fruitful results have been achieved in training graduate students and co-constructing projects.