MSc in
M.Sc. in Ecology and Nature Conservation
Ben-Gurion University of the Negev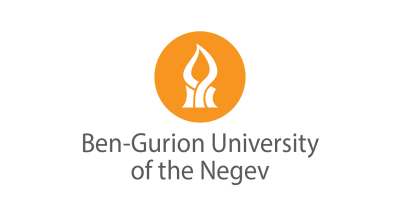 ---
Campus location
Be'er Sheva, Israel
Tuition fees
ILS 17,329 / per year *
Application deadline
Request info
Earliest start date
Oct 2023
* varies according to CPI index
Introduction
The program provides students with a theoretical background in ecology and evolution, with emphasis on biodiversity, community dynamics, and organism-level processes, combined with methodological knowledge, including statistics, mathematics, model development, and assessment procedures specific to nature conservation and management.
The program offers a Master of Science (M.Sc.) degree based on a research thesis in one of two study tracks that overlap in their thematic background but emphasize different aspects of ecology:
Evolutionary Ecology (E)
Nature Conservation and Management (N)
The M.Sc. program in Ecology and Nature Conservation​ offers a thesis (research) track.
Curriculum
Mandatory Program Courses
Departmental Seminar (every semester)
Workshop in Ecology and Environmental Sciences (Semester A)
Workshop in Ecology and Environmental Sciences (Semester B)
Methods in Ecology
Ecology of Populations (prerequisite: Ecology B)
Mandatory Track Courses
Evolutionary Ecology Track
Nature Conservation Track
Conservation Ecology (prerequisite: Ecology B)
Conservation Biology: Philosophy and Ethics
Limited Choice – Program Courses
Community Ecology (prerequisite: Ecology B)
Evolutionary Ecology (prerequisites: Ecology B and Evolution)
Spatial Ecology
Limited Choice – Track Courses (by Track)
Evolutionary Ecology Track
Evolutionary Ecology of Phenotypic Plasticity
The Ecology of Plant-Animal Interactions
Ecology and Evolution of Dispersal
Mathematical Models for the Study of Animal Behavior
Camp Evolution
Microbial Ecology
Evolutionary Ecology of Parasitism
Macroecology
Nature Conservation Track
The Ecology of Plant-Animal Interactions
Conservation Genetics
Ecology and Evolution of Dispersal
Evolutionary Ecology of Parasitism
Arthropod Behavior and Agroecology
Animal Behavior in Conservation Biology
Microbial Ecology
Macroecology
Elective Courses within the Program
Echolocation and Bat-Insect Interactions in Desert Habitats
Biophysical Ecology in the Namib Desert: Online Course
Biophysical Ecology in the Namib Desert: Field Trip
Agroecology
Vegetation Ecology
Biogeography
Topics in Ecology
Personal Projects in Evolutionary Ecology
Guided Reading on the Ecology of Parasites and Parasitism
Guided Reading on Molecular Ecology
Behavioral Ecology of Equids
Mathematical Models of the Study of Animal Behavior
Introduction to Molecular Ecology
Contemporary Topics in Israeli Nature Conservation –Workshop
Animal Cognition and Conservation Biology
Guided Reading in Microbial Ecology
Insect Ecology
Solving Problems with R
Elective Courses Outside the Program
Scientific Presentation
Writing a Scientific Paper or Summarizing, Writing and Presenting Scientific Data
Pattern Formation and Spatial Ecology
Remote Sensing for Agriculture, Rangelands, and Forestry (no prerequisites required)
Soil Physics
Introduction to Statistics and Probability
Practical Bioinformatics for Environmental Studies
Statistical Methods
Hands-on Introduction to R: Programming, Graphing, and Statistical Exploration
Theory and Applications of Geographic Information Systems (GIS)
Introduction to Bioinformatics