MA in
MA Interior Architecture/Interior Design
Berlin International University of Applied Sciences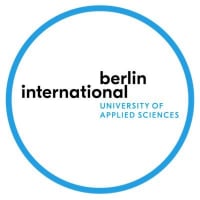 Introduction
MA Interior Architecture/Interior Design
The MA Interior Architecture/Interior Design program is offered to graduates of interior architecture/interior design. The program strengthens the competencies and specialized knowledge acquired at BA level so that students can individually apply creative and responsible solutions to tasks in the fields of interior architecture and interior design. The program is firmly grounded in the vibrant city of Berlin but taught exclusively in English. It is designed to help students understand their role and responsibility as interior architects in different physical and cultural contexts – on either a local or a global level. Upon completing the program, graduates will be able to apply their profound understanding of interiors and use their design skills and their knowledge of different interior discourses – regarding the built environment, technology, art, and geographical, social, socio-cultural, and political contexts – to solve complex creative challenges in their field.
*Interior Architecture is a protected profession in Germany. Relevant BA and MA degrees plus registration with the Chamber of Architects are obligatory in order to be entitled to use the title "Interior Architect."
The MA Interior Architecture/Interior Design program curriculum
In a practice-driven and supportive learning atmosphere, an internationally experienced team of lecturers and professors challenges students to build on their pre-existing knowledge and expand their professional horizons.
The first year of the MA Interior Architecture/Interior Design program provides students with various design and research opportunities. An advanced visualization class and two fast-paced real-life design charrettes push students to employ and hone the full range of their professional skills. Design and technology electives allow students to deepen their knowledge in a chosen field. The second-year provides more design and research opportunities and the elective Theory and Communication. In the final semester, students apply and deepen their acquired skills by completing a master thesis and a master design project on a topic of their own choice.
The Berlin International teaching concept
The learning environment fostered at Berlin International is student-centered and hands-on. Our teaching concept focuses on project-based learning; students work individually and in groups in order to promote professional and personal growth and the development of team skills. At the MA level, students are enabled to combine their increasing design and research skills with their growing independence as a design professionals. All MA programs at Berlin International are taught in English. In combination with our diverse student and teaching body and our global network, this enables us to offer a truly international academic experience.
Career Opportunities
Career opportunities with the MA degree in Interior Architecture/Interior Design
Interior architects and interior designers have a wide variety of job opportunities. Our graduates can work on the creation and alteration of the design and building projects in various scales and typologies as well as in the artistic and creative industries.
Potential professional environments include:
Interior architecture, interior design, and architecture offices
Design and communication agencies
Cultural institutions
Production design for film, TV, and theater
Furniture manufacturing and design
Freelance work