Master in
Master in Control Science and Engineering
Beijing Institute Of Technology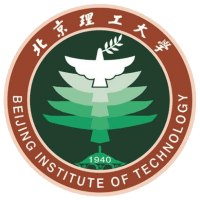 Scholarships
Explore scholarship opportunities to help fund your studies
Introduction
This program implements the training project for an outstanding engineer.
Based on main subjects of Electrical Engineering, Control Science and Engineering and Computer Science and Technology, it aims to train students to gather systematic and professional knowledge of electro-technology, control theory, electrical engineering and computer applications technology and also to have the abilities to perform work involving system analysis and integration, system design and operation, research and development in the field of electrical engineering.
Graduates are mainly employed in areas related to electrical engineering to conduct systems operation, automatic control, information processing, experimental analysis, and research design.
The core courses include:
Fundamental of Electric Circuits, Electronics, Computer Programming Language, The Theory of Microcomputer and Interface, Electrical Engineering Technique, Electrical Measurement Technology, Power Electronics, Electrical Machinery and Drives, Automatic Control Theory, Electric Transmission and Control, Motion Control Systems, Energy Conversion Technology, Intelligent Building, Factory Power Supply, Electrical Engineering, and Network and Communication Technology.
Qualifications
Master's program applicants should be university graduates or will graduate by July 31. A doctoral program applicant should have a Master's Degree in the same major or in the relative field of interest;
Efficient Chinese language skills* (4 grade of HSK) or TOEFL and IELTS scores.
Recommending by two professors.
*Note: Chinese (Mandarin) is the principal teaching language. BIT also offers some programs in English. Applicants for English taught programs are not required to have Chinese language skills.
Similar Courses
Master of Engineering Master of Engineering Management

NSW, Australia
Moore Park, Australia

+ 2 more

Master in Engineering Management

Dubai, United Arab Emirates

Masters of Mechanical Engineering - Advanced Manufacturing (M-ENG AM) // Advanced Composite Engineering and Science (M-ENG ACES)