Master in
Master in Aeronautics & Space Science and Technology
Beijing Institute Of Technology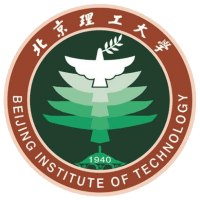 Scholarships
Explore scholarship opportunities to help fund your studies
Introduction
The aerospace engineering program is acknowledged to be among the top leading programs in aerospace engineering in China. Based on main subjects of aerospace science and technology, mechanics, control science and engineering and mechanical engineering, the program aims to cultivate well-grounded, creative, practical and well-round talents.
Students will gather extensive and solid basic disciplines such as vehicle overall design, the structural design of aircraft, aircraft flight dynamics and control, and vehicle propulsion system and design theory, and have a capability to conduct such work as theory research, engineering design and development, and technical management.
Graduates will primarily be employed in aerospace engineering-related research institutions, universities and enterprises to perform theoretical research, experimental research, technology development and technology management.
The core courses include: Theoretical Mechanics, Material Mechanics, Structural Mechanics, Aerodynamics, Flight Dynamics, Mechanical Design, Mechanical Manufacture, Structural Design, Spacecraft System Design, Principle of Microcomputers, Automatic Control Theory, Aerospace Control Theory, Aerospace Propulsion Theory, and Measurement Technology.
Qualifications
Master's program applicants should be university graduates or will graduate by July 31. A doctoral program applicant should have a Master's Degree in the same major or in the relative field of interest;
Efficient Chinese language skills* (4 grade of HSK) or TOEFL and IELTS scores.
Recommending by two professors.
*Note: Chinese (Mandarin) is the principal teaching language. BIT also offers some programs in English. Applicants for English taught programs are not required to have Chinese language skills.