Master in
Master in Digital Marketing and Communication
Bologna Business School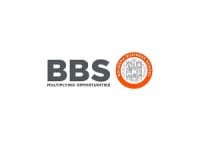 Scholarships
Explore scholarship opportunities to help fund your studies
Introduction
Key facts
Format: Full-time
Language: English
Start: October 2022
Location: Bologna (Italy)
CFU: 60
Duration: 12 Months
The Master in Digital Marketing & Communication is a response to the fast pace of change within the world of communications, offering the latest skills and tools with regard to digital communication.
By establishing solid marketing foundations that focus on the creation, management, and performance analysis of social media content, the course allows students to develop the ability to interpret companies' needs and transform them into effective content and communication plans.
This type of training – flexible and constantly evolving – seeks to encourage students to reflect on the future of digital media, thanks to a constant discussion with a diverse class in terms of educational background and geographical origin, and a Faculty that consists of academics, managers, and some of the sector's leading entrepreneurs.
In just one year, the Master in New Media and Marketing Communication provides the personal and professional development needed to launch a career in a company or digital agency, not to mention the value of spending this time in a multiculturally-rich environment, which fuses innovation with the experience and prestige of the University of Bologna.
The program, which is entirely in English, includes two classroom-based terms and concludes with a final internship. The course alternates exemplars, group work, workshops, and company projects with the aim of teaching students key concepts of the digital age: listening, sharing, participating.
Why study at Bologna Business School
Bologna Business School believes in cutting-edge and high-quality education. With this in mind, BBS designs course offerings with the strategic guidance of an International Advisory Board and the day-to-day input of mixed teams made up of academics, practitioners, consultants, and players on the global socio-economic scene.
Bologna Business School believes in continuing and customized education for:
Young managers who want to grow professionally and personally, strengthening specific functional skills or deepening their understanding of specific market sectors; Recent graduates who are entering the workforce and require knowledge, techniques, and practical tools in addition to traditional university education; Executives and professionals ready to challenge themselves, to consolidate their knowledge base, and raise the bar with their skills through work-study, training, and access to new networks; Companies and institutions aware of the complexity of new global realities who are ready to meet the challenges and opportunities that derive from leveraging their internal human capital.
Bologna Business School believes in accessible and open education, this is why there are scholarships available for the students of the Professional Masters and Global MBA.