Master in
MSc Physico-Chemical Technology of Environmental Protection
BAUMAN Moscow State Technical University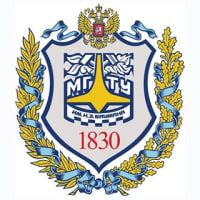 Scholarships
Explore scholarship opportunities to help fund your studies
Introduction
The presented master's program reflects the specifics of the scientific activity of the department and is based on the existing material and technical base. It is a combination of such scientific and practical directions, implemented at the department, as the protection of the water and air environment, as well as deep processing of waste of economic objects.
In these areas of scientific and practical activities, work has been successfully carried out for more than 30 years. More than 100 copyright certificates and patents are the result of research and practical development. The main areas of activity of the direction: development and design of wastewater treatment facilities, development of the technological part of projects for wastewater treatment facilities, development of projects for the reconstruction of drinking and industrial water treatment plants, development of new methods and devices for water purification, using new technologies neutralization of soils contaminated with oil products and heavy metals, protection of the atmosphere from hydrocarbon vapors during storage, processing and transportation of hydrocarbons, from emissions of organic compounds and aerosols using adsorption and vortex methods, development of waste processing technologies, decarbonization technologies for economic objects, research and development ... Upon completion of their studies, the masters will gain competence in the development and implementation of new environmentally friendly technologies with deep waste processing and will be able to assess and predict the degree of negative impact on the environment of economic facilities.
Departments leading training:
Ecology and Industrial Safety | E9
During their studies, undergraduates will study such disciplines as:
Computer modeling in solving urgent problems of technosphere safety
Ecology of the technosphere
System analysis and modeling of processes in the technosphere
Automation and reliability of protection systems
Environmental expertise of projects
Economics of environmental safety
Highly efficient heat and mass transfer apparatus
Innovative methods of analysis and management of risks of industrial enterprises
Computer simulation of atmospheric processes
Reducing the negative impact of economic facilities on the environment
Modern physicochemical methods of wastewater treatment
Analysis and management of economic risks
Advanced waste processing technologies
Sorption devices and innovative technologies for gas cleaning
Heat and mass transfer in the biosphere
Intensive and combined biological wastewater treatment
Intensification of cleaning processes based on the use of filtration technologies.