Master in
Master of Natural Hazards and Risks in Structural Engineering
Bauhaus-Universität Weimar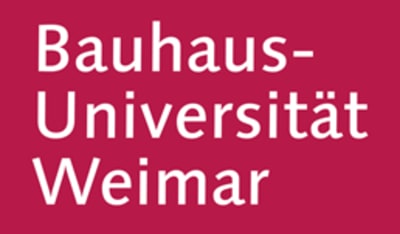 Key Information
---
Campus location
Weimar, Germany
Tuition fees
EUR 250 / per semester **
Application deadline
Request info *
Earliest start date
Request info
* Students who have graduated in the EU may apply until 30 September. Students who have graduated outside the European Union need to apply through uniassist: https://www.uni-assist.de/en/
** Per Semester
Introduction
Master of Natural Hazards and Risks in Structural Engineering
The Natural Hazards and Risks in Structural Engineering (NHRE) master's degree program has a strong international orientation. It trains students to apply themselves to demanding engineering tasks with regard to specific external influences, such as earthquakes. We teach students how to use modern equipment to assess the dangers and damage potential of natural phenomena, we show them how to create models and simulations, and we prepare them for conducting projects and- risk analyses of their own.
In this way, the program provides students with key qualifications for engineering positions which require innovative, enterprising solutions for dealing with a wide variety of natural dangers, like earthquakes, floods and storms.

The occurrence of an increasing number of natural hazards all over the world and their various effects on individuals, societies and modern economies is one of the major challenges for future decades. The master course in "Natural Hazards and Risks in Structural Engineering" faces this challenge by providing indispensable tools for taking into account those phenomena in the different design processes in civil engineering. Thereby, the master course aims at combining practical structural engineering with state-of-the-art concepts regarding computational mechanics, dynamics and probability theory/stochastic analysis. Consequently, the master course provides key qualifications for innovative work in the field of earthquake, flood and wind engineering and offers an international setting in which students will achieve both technical success and personal advancement.

Main areas covered by the master course in "Natural Hazards and Risks in Structural Engineering" are earthquake engineering and structural design, Geo- and hydro-technical engineering, Finite element methods and structural dynamics, non-linear analysis of structures under extreme loading, stochastics and risk assessment, as well as disaster management and mitigation strategies. The course program covers, thereby, both theoretical and application orientated topics.
Objectives and goals of the degree program


The master's degree program in "Natural Hazards and Risks in Structural Engineering" is an intensive and application-based advanced course of study. The program is highly supervised and research- oriented. It provides students with a solid technical basis in the key areas of structural engineering through a coherent and coordinated degree program, integrating research and practical applications.


The degree program enables students' excellence in oral and written skills. By providing students with advanced, scientifically-based, interdisciplinary knowledge, they are able to take on demanding engineering tasks in the areas of planning, construction and realization of structures under specific conditions. They are also able to carry out site, or structure, specific risk analysis using modern tools to estimate the threat of natural hazards.


In addition to strengthening their theoretical and scientific competence, students are able to develop skills in modelling, simulation and application of performance-based design, fieldwork and laboratory investigations.


In order to structure and reflect the complexity of the chain reactions inherent to natural hazards, this program explores in detail various engineering disciplines and engineering-related areas of the natural sciences, social sciences and economics. It examines the central role that structural engineering plays in reducing the impact of natural disasters. Furthermore, it focuses on the engineering methods that are used to assess and reduce the vulnerability of structures.


The program highlights the demands on engineering technology at both regional and global level by using international projects as models. The elective compulsory modules expand on specific lines of development; they equip and prepare students systematically for future professional careers or further research positions.
Scholarships and Funding
Scholarships

The German Academic Exchange Service (DAAD) grants four to seven scholarships to students of the Master course NHRE within the program "Postgraduate Courses for Professionals with Relevance to Developing Countries". You have to submit your application until the 15 October for the enrolment for the following winter semester. Further information about the focus of the scholarship program can be obtained from the DAAD website.You can also apply at DAAD for an individual grant.