MSc in
Master of Computer Science for Digital Media (MSc)
Bauhaus-Universität Weimar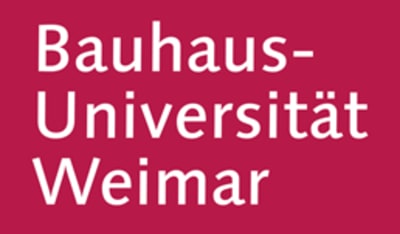 Key Information
---
Campus location
Weimar, Germany
Tuition fees
EUR 250 / per semester **
Application deadline
Request info *
Earliest start date
Request info
* Students who have graduated outside the European Union need to apply through uniassist: https://www.uni-assist.de/en/
** Per Semester
Introduction
Master of Computer Science for Digital Media(MSc)
"English is the technical language in computer science and thus it has to be an integral part of the curriculum," says the Computer Science for Digital Media coordinator Prof. Dr. Bernd Fröhlich. "Our graduates are thus optimally prepared for the IT job market and are competitive especially in international research and development."
The programThe internationally recognized and accredited master's program adopts an integrative approach based on two fundamental concepts:
Study of a selection of primary subject areas: media security, data mining, information retrieval, machine learning, visual analytics, optimization, mathematical modeling, mobile media, human-computer interfaces, usability, graphics, computer vision, and visualization.
Acquisition of soft skills through a project-based study approach including active training of scientific communication, presentation and writing skills in small groups.
The research-oriented master's program is taught by internationally renowned professors:
Prof. Stefan Lucks (member of the Skein team, finalist in NIST's cryptographic hash algorithm competition)
Prof. Benno Stein (founder of the international PAN competition on uncovering plagiarism, authorship, and social software misuse)
Prof. Charles Wüthrich (collaborates with an educational TV production institution)
Prof. Bernd Fröhlich (winner of the virtual reality technical achievement award)
Prof. Volker Rodehorst (recognized as computer vision and photogrammetry expert)
Prof. Sven Bertel (just returned from a two-year post-doctoral position at the famous Beckman Institute for Advanced Science and Technology, Human Factors Division, the University of Illinois at Urbana-Champaign).
Prof. Eva Hornecker (recognized expert in innovative human-computer interaction concepts, user-centered design and museum installations, co-founder of the international conference series 'Tangible Embedded and Embodied Interaction', back in Germany after 8 years residence in the UK and New Zealand)
Research profile
Besides the scientific orientation of the professorships, the research orientation of the master's program is further confirmed by a set of descriptors outlined by the Accreditation Council:
The imparted knowledge of many courses is strongly oriented around the current research of the professorships and provides profound theoretical foundations supplemented by current research questions and results.
Scientifically-oriented seminars and projects demand a high degree of independent development of scientific knowledge and provide career-relevant key qualifications. The projects provide a framework for students to propose, implement and defend first independent research initiatives.
Students are regularly involved in current research and development projects during their projects, theses and as student assistants.
Access to scientific literature (online/on-site) for students is good and the selection available in the library is continually updated by the professors.
The laboratories of the professorships offer very good and, in some areas excellent infrastructure for the implementation of projects and theses.
The Faculty of Media provides funding for two or three doctoral students per chair. In most cases each chair has further project-funded doctoral students who also serve as tutors for projects and theses. Accordingly excellent mentoring opportunities are available for the up to 30 new MSc students per year with 8 professors and a combined total of approximately 30 Ph.D students available for consultation.
Two further indications of the research orientation of the MSc program include the students' involvement in international publication activities and their employment after graduation in an academic or research-oriented environment.
Curriculum
Structure of studies


The master's program comprises lectures, tutorials, seminars, two comprehensive student research projects as well as a master's thesis for which students can choose between various specialized fields. During the first and third semester, students undertake research projects (15 ECTS each) in small groups of 3-6 students, which can be selected from a wide variety of topics offered by the different professorships. A large elective module (24 ECTS) spanning the second and third semester allows students to further specialize in advanced topics of computer science, mathematics or master's courses from other fields. The third semester is also an ideal semester to be spent abroad since it offers greater flexibility with respect to the choice of classes. The fourth and final semester is reserved for conducting the master's thesis project.

The standard duration of studies for the Computer Science for Digital Media master's program is four semesters leading to the award of a Master of Science degree. All master's courses are offered in English. Basic English is spoken nearly everywhere since the historic city of Weimar attracts many visitors from all over the world. However, it is useful to acquire some knowledge of the German language to simplify your daily life. Teaching and research assistantships, as well as other jobs, are readily available at the university and with local companies. The Student Services and the Student Council support students in finding jobs.