Master in
Master's Degree in Performance
Bath Spa University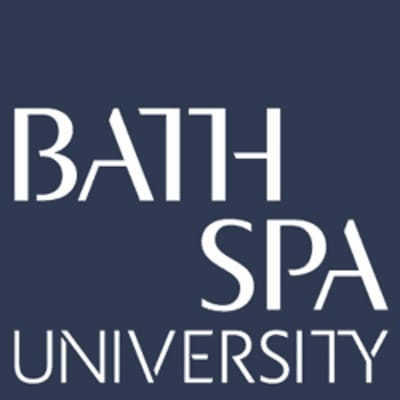 Key Information
---
Campus location
Bath, United Kingdom
Tuition fees
GBP 15,600 / per year *
Application deadline
Request info
Earliest start date
Sep 2024
* international students full time - UK full time £8065
Introduction
Master's Degree in Performance
This course is aimed at performers with a strong interest in live or recorded performance within jazz or classical styles, wishing to develop and extend their repertoire and experience.
There is an emphasis on developing high-level solo performance skills alongside ensemble and collaborative activities. As with the other MMus pathways, there are modules which involve producing a collaborative project, developing research skills and academic writing, and a final project, which will normally culminate in a public performance.
Course Structure and Content
In full-time mode, the course runs over three trimesters, October to October. The first trimester gives a thorough grounding in research methodology in the Context and Methodology module, while Performance 1 is designed to develop your performance skills and technique, and to extend your repertoire. Your development as a performer is supported by regular one-to-one lessons with a specialist teacher. The module is assessed through a recital on your instrument or voice and through reflective commentary on your process.
The second trimester further extends your development as a performer. The performance module develops performance skills and repertoire whilst also furthering your understanding of performance history and practice. Students also explore strategies for marketing themselves in this module. All students also take the Collaborative and Interdisciplinary Practice module, which gives you an opportunity to work with peers and across subject boundaries, as well as to take part in ensemble activities of different kinds.
The third trimester is research-based, with students undertaking an individual Major Project which allows them to explore a chosen area in depth. This project will usually culminate in a substantial public performance. The content and structure of this project is to be negotiated with course tutors.
The course may also be taken part-time over two years. In this case, the first year comprises Performance 1, followed by Collaborative and Interdisciplinary Practice. The second year comprises Context and Methodology and Performance 2, and concludes with the Major Project over the summer. We welcome applications for part-time study, and anticipate grouping teaching on a single day each week to facilitate this.
Modules
Trimester 1
Performance 1: This module gives you an opportunity to develop your performance skills and technique, and to extend your repertoire. Your development is supported by regular one-to-one lessons with a specialist teacher. The module is assessed through a recital on your instrument or voice and through a reflective commentary on your process.
Context and Methodology: This module is intended to fulfil the requirements of a research methodology module. However, since a large part of the this programme is practice-based, and the methodology for this aspect of students' work is covered by other modules in the programme, it is intended to combine a study of research methodology with a study of context in terms of the student's own practice – specifically of a set of paradigms that characterise the field's current, creative boundaries. The primary teaching method for this module is a weekly lecture/seminar, with some tutorial sessions that focus on pathway specialism. The assessment item will be a 5000-word topic review, demonstrating an understanding of the methodologies covered by the module and an awareness of the contextual siting of the student's own practice.
Trimester 2
Performance 2: This module is designed to extend your performing skills and repertoire as well as to explore performance practice and performance history. Through a weekly seminar, you are introduced to a wide range of performance-related issues and techniques, which will extend and enhance your current practice. In the seminars you analyse repertoire, recorded and live performances, there is set reading and listening, group discussion and presentation of research and performance. Students also explore strategies for marketing themselves in this module. The module is assessed through reflective writing and through a lecture recital.
Collaborative and Interdisciplinary Practice: This module encourages students to collaborate, with students on the Creative Sound and Media Technology course, with students taking our other MMus courses, or indeed with creative individuals outside of the course. It allows students who are so inclined to look beyond their core discipline and undertake interdisciplinary projects, but can also provide an opportunity to work in new ways within their core discipline through collaborative practice. Delivery centres around small-group seminars (focused on particular interest areas), and assessment is based on a portfolio of creative work and a self-evaluation/collaborative process document.
Trimester 3
Major Project: This double module represents the culmination of the MMus, and a chance for students to work in a research-oriented environment dependent largely on personal direction and working methods. Students use the skills acquired in their undergraduate work and the first two trimesters to produce a substantial portfolio of practical creative work. The exact nature of this work is to be negotiated with the module leader, but it must represent the quantity of work required by a double module. The practical portfolio is supported by a dissertation of 5-8000 words. This dissertation is used to contextualise the practical work in terms of existing 'repertoire' and current practice, and to discuss any issues raised through the creative process. The module will be largely student-led, with most of the work centred around individual practice. Students receive tutorial support at the beginning and end of the module.
Teaching Methods and Resources
Modules are normally taught via one-to-one lessons, seminars and practical workshops, supported by individual tutorials and online activity within the university's Virtual Learning Environment. The Major Project is research-based and student-led, with supporting tutorials. Visiting speakers, master-classes and other activities are arranged as appropriate. You are encouraged to make full use of library and IT resources within the University, and ample time will be scheduled in studios and workstation labs for independent study, as appropriate. In addition to the facilities available on the Newton Park campus, including the Michael Tippett Centre, we have access to the University's new Corsham Court Centre.
Performers are encouraged to collaborate with each other and with other students within the School of Music and Performing Arts (whether in music or in other disciplines). Students are also required to participate in two ensembles of their choice within the Department of Music.
The Music Department currently runs a wide range of ensemble activity, all of which will be relevant to MMus Performance students. Such ensembles include those in the western classical tradition (such as orchestra and Georgian Band) and jazz (BB1 and BB2) as well as in other areas (such as Gamelan and experimental music). BSU Music Department has developed close links with high-profile promoters of live music (including Bath International Music Festival, Bath Philharmonia, Bath Mozart Fest, Pump Room Series, Iford Arts) and these links will enable some significant performance-related opportunities for MMus Performance students.
Staff and Visiting Lecturers
MMus Performance is led by Dr Charles Wiffen and Professor Roger Heaton. Roger is a renowned clarinettist and conductor and performs throughout Europe as a soloist. He has played with the Arditti, Kreutzer and Smith String Quartets, and was a member of the London Sinfonietta and Ensemble Modern. He plays with the Gavin Bryars Ensemble, with whom he records regularly for CD and radio. His solo CD of works by Reich, Bryars, Feldman and others, was voted one of the top 50 classical CDs of 1995 by the BBC Music Magazine, and his recital CD, Hymnos, was one of the Sunday Times critics' best CDs of 1998, both are on the Clarinet Classics label. His CD of music by Erhard Grosskopf was released in 2001, his recording of Scelsi's clarinet concerto Kya came out on Metier in 2002, and Feldman's Clarinet and String Quartet was released in September 2004 to coincide with his 50th birthday concert at the Purcell Room on London's South Bank. A CD of solo music by Tom Johnson was released on the Ants/Silenzio (Rome) in 2006, and a recording of Hugh Wood's chamber music will be released on Toccata Classics in October 2009. He was Music Director and conductor of Rambert Dance Company, 1988-93, and Clarinet Professor at the Darmstadt Ferienkurse für Neue Musik, 1982-94.
Charles Wiffen has performed extensively in Great Britain, Europe, North America, Israel, China, Japan and Southern Africa. Recent festival appearances have included the BBC Proms as well as numerous other festivals such as the Arundel, Brighton, Bath, Buckingham, Chelsea, King's Lynn and Warwick Festivals and concert tours have included Austria, Germany, Spain, Japan and China. Charles has broadcast for BBC Radio 3 and Classic FM and has recorded CDs for several labels including Toccata. He is a member of the London Archduke Trio and Contemporary Consort. Charles has taught at the Royal College of Music and at Trinity College of Music.
Students may explore areas of their own interest, which may relate to staff specialisms such as contemporary clarinet (Professor Roger Heaton), early music and music of the Georgian period (Dr Matthew Spring) and romantic and early twentieth-century music (Dr Charles Wiffen).
Students will also benefit from the involvement of the many vocal and instrumental teachers within the Music Department as well as from a well-established masterclass programme. Recent visitors have included Dame Emma Kirkby (voice), Isobel Buchanan (voice), Stefano Parrino (flute), Badke Quartet (strings), Florian Uhlig (piano), Professor Colin Lawson (clarinet), Andy Sheppard (saxophone), Ensemble Bash (percussion) and Madeleine Mitchell (violin). This culture of high-level performance will be relevant and attractive to potential MMus (Performance) students.
Assessment Methods
Assessment takes the form of individual assignments for each module. These generally consist of a portfolio of practical work with supporting written documentation. Context and Methodology and the Major Project also involve small-scale dissertations.
Entry Requirements
We offer places on the basis of our assessment of the student's quality, potential and commitment, and their ability to benefit from the course. Normally, but not invariably, a student will have a first degree. Applications are invited from candidates with a range of academic disciplines and from a variety of national backgrounds.
Awards
MMus in Performance.
PG Dip in Performance.
PG Cert in Performance
Course Location
Taught at Newton Park.
This course is taught by the School of Music and Performing Arts.
Course Length
MA full-time: three trimesters (one calendar year).
MA part-time: six trimesters (two calendar years).
PG Dip full-time: two trimesters (one academic year).
PG Dip part-time: four trimesters.
PG Cert full-time: one trimester.
PG Cert part-time: two trimesters.
Tuition Fee - MA Performance (2012/2013)
EU: £4,565.00
Non-EU: £10,030.00
Key Features
Instrumental/vocal tuition.
Vibrant music department with a wide range of ensemble activities.
Staff who are highly regarded performers.
English Language Requirements
Certify your English proficiency with the Duolingo English Test! The DET is a convenient, fast, and affordable online English test accepted by over 4,000 universities (like this one) around the world.