MA in
MA in Curatorial Practice
Bath Spa University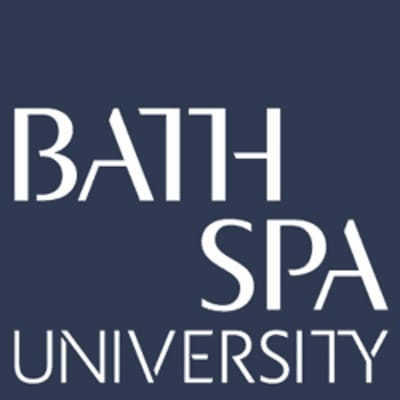 Key Information
---
Campus location
Bath, United Kingdom
Tuition fees
GBP 16,235 / per year *
Application deadline
Request info
Earliest start date
Sep 2024
* international students full time - UK full time £8700
Introduction
Study current theory and history, and build your personal curatorial skills and thinking on our innovative curating MA.
Taught by curators, you'll work with a rich and diverse group of partner organisations in the sector.
Combine contemporary practice with theory in a flexible approach.
This curating MA highlights the roles of audiences, collections and new contexts.
Curriculum
We focus on curating as a contemporary practice, bringing together history, theory and practice. We ask what is it that makes the role of the curator distinct, and how do we understand the essentials of curating, when it has become such a buzzword.
The course embraces contemporary curating in historic and collection-based settings as well as contemporary venues, digital, 'pop-up' and site-specific contexts. It is delivered by experts in the field and working curators.
Overview
The course covers a wide range of curatorial approaches, from the management of historical collections to creative curating of cutting-edge contemporary art, craft and design. Our students come from a wide variety of backgrounds; we challenge you to develop your interests while understanding what you share with others across our discipline.
Engagement and understanding audiences are central to curatorial practice. You'll develop experience in ways of sharing and presenting ideas throughout the course.
You'll study either in two modules per trimester (one year full-time) or one per trimester (two years part-time).
Course structure
Research Methods introduces research methodologies and the ways subject specific material, analysis and evaluation techniques can be a vehicle for personal study. This is shared with other Master's programmes in the School of Art and Design, and so gives an opportunity to share ideas with artists, designers and curators from across disciplines.
The Role of the Curator considers the changing role of the curator, the "politics" of curating and real-world issues through the first-hand contact with working curators in our region and beyond. It addresses developments in critical theory and their impact on curatorial practices such as representing communities, ethnicities, gender issues, "interventions", gallery learning, the "post-museum" and curating in the public realm.
Collections and Collecting consider the nature of collecting and the influence of collecting on curatorial practice. We assess the way collections act as a "ground" for new work by artists, makers and in specialist creative project work, as well as traditional interpretation. You can study private collectors, the transition of private to public, and the process of defining objects as "collectable". It covers material culture, collecting the digital, oral history and its methods, research in archiving, and management of historical and contemporary collections.
Reaching Audiences allows you to present or study a live project to a real audience. You'll study current discourse around engagement, participation and learning, and link this to exploring how curatorial practices reach audiences.
The Master's Project can be either text or practice-based. It accommodates a variety of approaches for assessment that can include the traditional written dissertation, the study of historical or archival case studies, curating an exhibition or project in a venue, or forms of digital production, the construction of a museum or gallery-specific website. Many long studies come from the student's own practice and can be used to broaden or reflect upon workplace or voluntary experience.
Course modules
This course includes or offers the following modules.
Role of the Curator
Research Methods
Reaching Audiences
Collections and Colleting
Master's Project: Curatorial Practice
How will I be assessed?
Project-based work can be developed and assessed as part of the course. Real life projects can be pursued in response to assessment assignments, especially in relation to the final "Master's Project" double module.
We assess your ability to:
Deal with complex issues in the area of curatorial practice history, theory and context, effectively employing skill in analysis and synthesis as necessary
Independently plan and implement research activities in the subject fields of curatorial practice, demonstrating professionalism, self-direction and originality
Effectively propose and curate exhibitions, drawing on research and understanding
Initiate and contribute to debate and discussion in relation to curatorial practice.
We also assess your capacity to advance knowledge, learning and skills in the subject fields of curatorial practice.
How will I be taught?
You'll be taught in seminars, complemented with field visits to key venues facilitated by lead curators. We adopt a practice-led approach; while some sessions are delivered by our academics, others are delivered by our collaborators and relate to particular case studies or collections.
You'll frequently link your study to internships, volunteering and project work.
Opportunities
Study in current working galleries, museums and venues
You'll benefit from opportunities to visit, study and work through well-established relationships with a range of museums, galleries and contemporary art organisations of national and international significance.
We work with colleagues in the wide range of organisations in the city of Bath itself, in nearby cities such as Bristol and Cardiff, and in the major institutions beyond. This ensures you can explore a unique range of organisational contexts in which collecting and curating are sited.
Our links include:
the Holburne Museum;
a wide range of artist-run venues and civic museums in Bath;
Arnolfini and Spike Island;
Bristol City Museum and Art Gallery;
Hauser & Wirth Somerset;
Salisbury Arts Centre; and
National Museum Wales' sites in Cardiff.
Career Opportunities
Recent graduates have found work in:
Curatorial work in museums and galleries;
Galleries/arts administration;
Self-employed freelance curatorial work and consultancy;
Publishing and media work;
Education, gallery and museum learning and teaching;
General project management outside the visual arts and museums;
Critical writing; and
Academic study and teaching.
English Language Requirements
Certify your English proficiency with the Duolingo English Test! The DET is a convenient, fast, and affordable online English test accepted by over 4,000 universities (like this one) around the world.