Who we are
Building on 50 years as an education provider, the Australian Institute of Music (AIM) is Australia's largest tertiary music institution.
Internationally renowned as a leading independent education provider in the music, entertainment and performing arts industries. Founded by Dr Peter Calvo as the Sydney Guitar School in 1968, AIM now operates across two national campuses, offering the most diverse range of fully accredited music and creative arts programs to international and domestic students at campuses in both Melbourne and Sydney.
AIM is driven to provide industry-leading education that inspires and prepares passionate people, worldwide, to lead lives of purpose. We seek to empower our students by encouraging them to embrace their skills and push themselves further.
Our graduates are staking out sustainable and innovative careers, developing networks and reputations across a range of professions as they carve out their futures in the creative industries.
Our high-quality, fully accredited tertiary bachelor and postgraduate programs, as well as industry short courses, all balance practice, performance and theory – and are all taught by industry experts with volumes of practical industry experience.
Our mission, vision & values
Our Mission
To educate and empower creative practitioners to confidently embrace proactive professional careers in arts and entertainment performance, production and management.
Our Vision
To deliver excellence in practice-based learning, teaching and scholarship that stimulates cultural and creative innovation through artistic exploration and free intellectual enquiry.
Our Values
Respect for passion.
Nurturing individual talent and creative development.
Encouraging artistic collaboration and entrepreneurship.
Fostering innovative cross-disciplinary performance and production.
Facilitation of professional employment in global creative industries.
Foster cultural competence to engage appropriate and sensitively in a diverse context.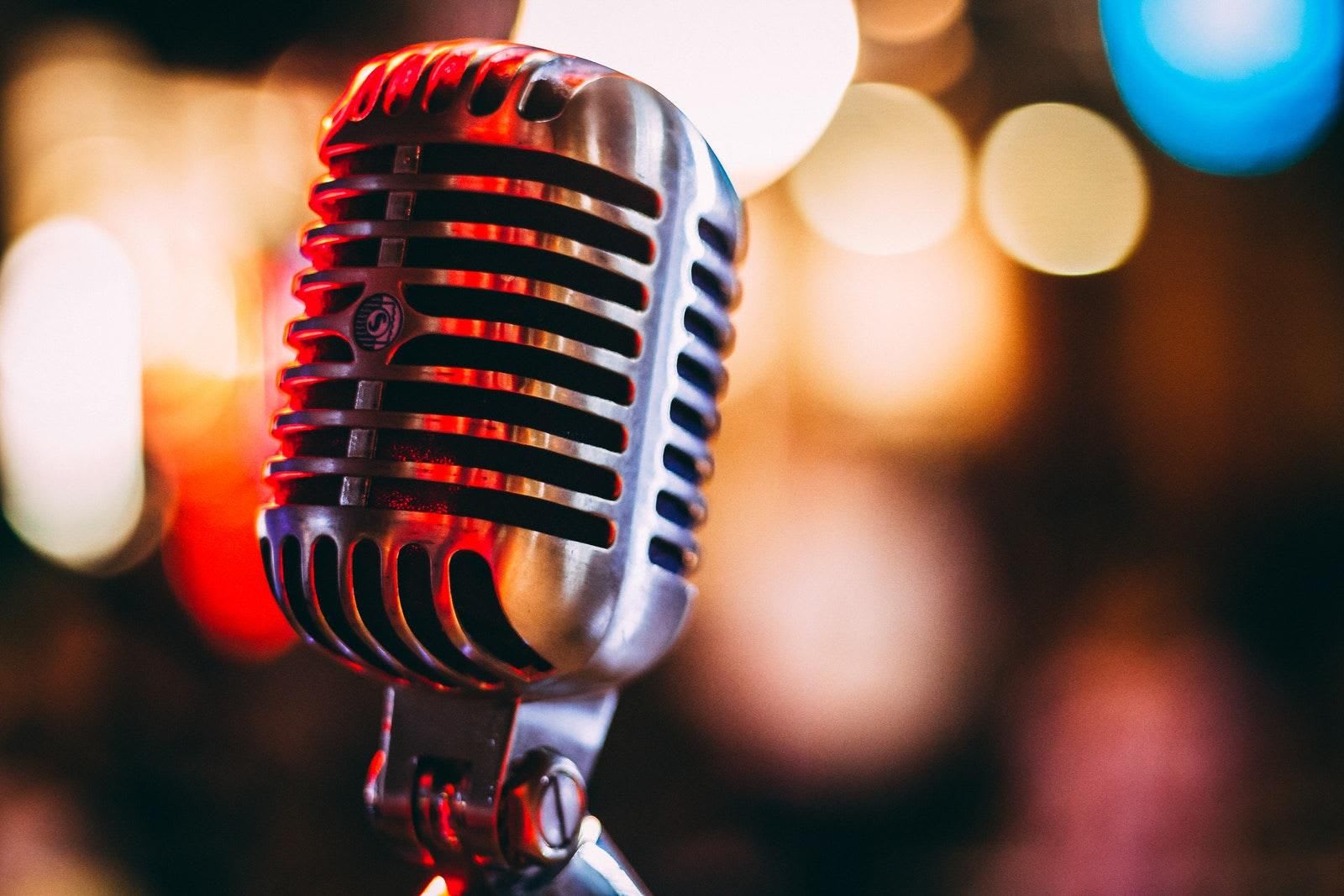 israel palacio / Unsplash
Our industry connections, your access to our network
AIM's far-reaching network of industry relationships allows us to deliver unique learning experiences and opportunities to our students.
Our professional network is built on internship arrangements, alumni career progression, current staff connections and close working associations with leading organisations, companies, businesses and industry thought leaders.
As a result, our students enjoy direct opportunities to connect on-campus with guest speakers and industry panels, and participate in professional workshops, internships and even recording experiences.
Industry partners include
Ambience Entertainment
APRA AMCOS
Architects of Entertainment
ARIA
Austereo
The Bell Shakespeare Company
Casula Powerhouse
Channel 7
Deloitte Private
EMI
Fountainhead Casting
Future Entertainment
Griffin Theatre Company
Hub Artist Services
Inertia
IP Publicity
Ivy League Records
JK Entertainment
Madison Entertainment
Mushroom Group Promotions
Musica Viva
Oxford Art Factory
The Performance Space
Playwriting Australia
Powerhouse Museum
Purple Sneakers
Reckoning Entertainment
Roland
Shopfront
Sony ATV
Sony Music
Southern Cross University
Speak & Spell
Staple Management
Sydney Opera House
Sydney Theatre Company
Universal Music
Walt Disney Pictures
Warner Music
Australian LGBTI Awards
New Zealand LGBTI Awards
Not-for-profit status means everything goes back to you!
As a not-for-profit educational institution, we invest all profits back into improving our students' learning experience and as well as continually upgrading our campus facilities and equipment.
Our programs and courses are designed to be forward-thinking and be flexible enough to respond to shifting industry requirements and challenges because it's not enough to just be prepared for today's industry challenges - our students need to be prepared for the future.
As a registered Higher Education Provider (HEP), all AIM domestic undergraduate and postgraduate students may be eligible for FEE-HELP – the Australian Government's Higher Education Loan Program.