Master in
Master in Public Administration MPA
Augusta University Pamplin College of Arts, Humanities and Social Sciences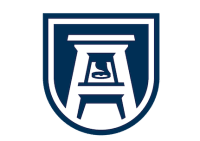 Scholarships
Explore scholarship opportunities to help fund your studies
Introduction
If you're ready to advance your career in public service, then you are in the right place!
In today's rapidly changing world, collaboration is the key to improving our world. To address today's complex problems, government leaders must work proactively with nonprofit organizations and for-profit businesses. The MPA is the degree of choice for professionals working in government and the nonprofit sector. Why? Because it gives students practical skills in working with others to address the complex problems facing our government and our society.
If you want to make the world, or just our community, a better place, the MPA is the degree you have been looking for!
The Augusta University Master of Public Administration program enhances the performance of public and nonprofit organizations in our region, state, and the nation by preparing public service leaders to competently and ethically lead public and nonprofit organizations. As an interdisciplinary professional degree program, we seek to:
• provide a broad education for individuals entering government and nonprofit organizations in administrative positions,
• enhance the capabilities and performance of individuals currently serving in management positions in our region,
• produce impactful public administration research,
• emphasize the importance of diversity and inclusion in public service, and
• provide curriculum offerings and outreach that strengthen the governing capacity in the region.