Master in
Master of International Business (MIntBus)
University of Auckland Business School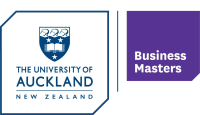 Introduction
The Master of International Business is an 18-month coursework masters degree programme designed for graduates who are looking for international career opportunities. You will gain the knowledge, practical skills and networks to engage in the rapidly changing global marketplace.
Degree structure
The Master of International Business is an 18-month, 240-point programme studied over six quarters. You will study core business courses before continuing on to a set of specialised International Business courses.
You will also complete four professional development modules as an important component of your degree. These will equip you with the professional skills that you will need to enhance your employability and success in the business world.
Career Opportunities
Career prospects
Master of International Business graduates will be well equipped to enter internationally oriented organisations such as exporters, global consumer or industrial goods manufacturers, and trade development and promotion agencies.