MA in
Interdisciplinary Studies, MA
Arizona State University New College of Interdisciplinary Arts and Sciences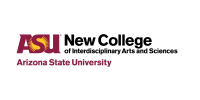 Scholarships
Explore scholarship opportunities to help fund your studies
Introduction
The MA in interdisciplinary studies offered by the New College of Interdisciplinary Arts and Sciences is an innovative program that allows students to combine the study of two or more disciplines.
Founded on the conviction that solving problems in the 21st century often requires an interdisciplinary approach, this flexible program provides exposure to various research methods, historical perspectives, and inquiry modes.
The program offers access to faculty members who are active practitioners of interdisciplinary inquiry. Working with the faculty, students may define their own area of emphasis or adopt an existing area within the humanities and social sciences.
The skills and knowledge that students acquire can be directed toward doctoral study or professional goals in any enterprise that engages in research or education, ranging from advertising and marketing, nonprofit leadership and media production to museum curatorship, community college teaching, and leading-edge entrepreneurship.