MA in
Master of Arts in Interaction Design
Asian University Thailand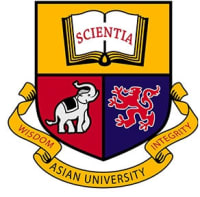 Scholarships
Explore scholarship opportunities to help fund your studies
Introduction
Master of Arts in Interaction Design
With 3 choices of study plan (targeted at students from various backgrounds), 3 exit points (providing varied depths of study), and 3 lengths of course (supporting students' workflow needs), this master's is designed to be 'user-friendly'. Classes range from design theory and design research through skills workshops to practical 'hands-on' project-centred learning.
Students get the opportunity to spend at least one year pursuing their Interaction Design related interests on thesis projects centred around topics such as Critical Discourse, Semiotic Analysis, Social Narrative, Experience Design, Communicative Environments, Pervasive Networks, Pattern Languages, Media Channelling, Posthuman Ethics, Multi-sense Engagement, Digital Ontology, Tangible Interactions and "Glocal" Diversity.
Programme Options
The Interaction Design programme requires students to develop their hands-on creative and practical skills as well as the more theoretical aspects of interaction design. Electives are designed to appeal to students with different backgrounds and interests. Three study options are offered:
PLAN A1: (Full thesis option) For more mature students already working in the industry, the Master's programme will provide an opportunity to really focus in-depth on an aspect of the discipline that they find particularly interesting with a view to becoming an active contributor to their field of study. Students are required to produce two final submissions; a thesis project (mostly practical) and a thesis essay (mostly written).
PLAN A2: (Half-thesis option) For graduates from related disciplines such as Multimedia, Communication Design, or Communication Arts, the Master's programme will provide a chance for both in-depth studies as well as broader development within the discipline. Students are required to produce one final submission; either a thesis project (mostly practical) or a thesis essay (mostly written). In addition, students will be required to study and pass six interaction design subjects provided by the programme.
PLAN B: (Coursework & Independent Study Project) For graduates from other disciplines who wish to refocus their education and career towards this exciting new field. The Master's programme will provide the opportunity to study more fundamental aspects of the discipline as well as enabling students to investigate more in-depth elements. Students are required to attend coursework in ten Interaction Design subjects. In addition, students will be required to produce an Independent Study project worth 6 credits.
All three study options support varied learning strategies including research through practice, skills development through workshops, research methodology, and theoretical reasoning. The programme aims to provide an atmosphere, in which students take responsibility for their own learning, research, and applied reflection. Traditional lectures are kept to a minimum.
Career Opportunities
• Software research & development
• Web development & online services
• Mobile devices & Telecommunications
• Games design & development
• Interactive installations & Entertainment
• Information design & Information technology • Product design and development