MSc in
MSc IT Security Management
Arden Study Centre, Berlin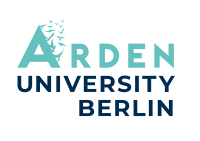 Introduction
MSc IT Security Management
Develop the skills to create, plan, and manage effective IT security processes for businesses with this course, which is designed, delivered, and awarded by Arden University. You'll learn how to keep up with the fast-paced IT world and gain practical skills that will make you an invaluable asset to any business.
Take a Look at Our Brand New Campus
Who is the IT Security Management for?
If you are currently working in IT security or if you want to move into a role where you are responsible for managing and deploying IT security, this course will give you the skills and understanding needed to meet the challenges of the evolving field of technology and its rapid development within the context of security risks.
Employment stats and USP's
Arden University has received 4.5* for student satisfaction
Arden has supported 50,000 higher education learners over 26 years
96% of the graduates are in employment or further study 6 months after graduation
79% of the students saw their career improve as a direct result of their studies
Career direction
The Global Information Security Workforce Study estimates that the global cyber security workforce shortage will widen to 1.5 million by 2020, and the UK government has invested £2 billion in this area.
Individuals who get in front of this trend and upskill themselves in this area will be in high demand. This Master's course will appeal to you if you need to develop or improve your skills in managing IT-related security, whether that is to add value to your current company, comply with new regulations or progress in your career.
After completing this course, you can go into several different areas of business, including consultancy, government organisations, research, and professional firms.
Potential roles include:
Security Consultant
Information Security Analyst
Technology Analyst
Systems and Networks Security Engineer
IT Security and Governance Officer
Government Technology Officer
Infrastructure Analyst
Quality and Security Analyst
Payment plans available:
Arden University offers payment options* that allow you to spread the cost of your programme fees across multiple instalments.
Modules
Technology and Trend Monitoring
Information Security Strategy Development
Risk Management
IT Security Management
IS Governance
Cloud Systems and Applications
Research Project
Why Arden?
Arden University is regulated by the Quality Assurance Agency for England (QAA) and the UK government.
96% of Arden University graduates are in employment 6 months after graduation.
Taught 100% in English.
Intensive, engaging and face-to-face teaching by industry experts.
Industry-relevant, 21st-century application.
International student cohort with over 40 nationalities represented.
Payment options and early-bird discounts available.
Perfect central location in Berlin, close to key corporate players.
Why Germany?
Germany has one of the best employment rates in Europe, at 91%*.
4th Best Graduate starting salary at £40,650 in Europe, with a growing economy**.
Germany is the most popular European country for international students, recognised for its high-quality education***.
Berlin has been named the start-up capital of Europe.
Berlin is the largest city in the EU with a thriving business scene, offering a range of job opportunities to young professionals and graduates.
Germany has a rich history in culture and arts, offering students a chance to explore this whilst experiencing world-class education from a UK-recognised institution.
*Times Higher Education
**I Am Expat
***According to statistics and data from the ICEF monitor
Course Requirements
2:2 UK honours degree or equivalent;
Applicants will need a related industry I.T UG degree or relevant I.T work experience;
A GPA of 60% of the above for a four year Bachelor's degree from Pakistan;
English proficiency: IELTS 6.5 or above with a minimum of 6.0 in each component or equivalent if you have not been previously taught in English. English waiver letters can be accepted, degrees should also have 'Method of instruction: English'.
Non-standard entry
Work experience and qualification route
You must have a third class (3rd) UK honours degree or an equivalent qualification alongside 2-3 years of professional work experience.
If you are from Pakistan, a four year Bachelor's degree with a GPA of 60% or above alongside 3-4 years management experience.
Work experience route
We encourage applications from prospective students who do not meet our academic requirements but who do have senior management experience (usually 5 years).
Any other international undergraduate qualification will be assessed on a case by case basis.
You must show us that you are self-motivated, provide a personal statement, and be able to offer references and other evidence of your experience.
Please discuss your entry requirements with the programme consultant as your international education could mean that you are eligible to study with us.
Awarding Body / Certified by