MSc in
Master of Science in Nursing
American University of Health Sciences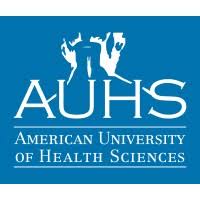 Scholarships
Explore scholarship opportunities to help fund your studies
Introduction
MSN includes the following three concentrations:
The Family Nurse Practitioner track requires the completion of 85 quarter credits. Students are prepared in both theoretical and evidence-based clinical knowledge essential to comprehensive primary care in a variety of settings to clients across the lifespan. Graduates of this program are eligible to to take the national certification examinations for the national certification examinations for FNP through the American Nurses Credentialing Center (ANCC) to earn the FNP-BC credential, or the American Academy of Nurse Practitioners Certification Board (AANPCB) to earn the NP-C or FNP-C credential.
The Nurse Education track requires 65 quarter credits. In the Nurse Education track, students are prepared to teach in schools of nursing and with health systems-based patient, and family education as well as continuing education. Course work focuses on the professional role of the nurse educator as well as provides instruction in an area of specialization teaching and evaluation strategies, curriculum design, and evaluation and the use of information technologies enabling graduates to acquire skills necessary for the education of current and future nurses. Graduates will be prepared to take the Certification for Nurse Educator (CNE) upon graduation.
The Nurse Administration, Leadership, and Management track requires 65 quarter credits. In the Nursing Leadership and Management track, students are prepared for a variety of executive positions in both hospital healthcare systems and community-based systems. Students are prepared to analyze and implement change in policies and procedures that are designed to improve health care outcomes and improvement in safety and quality. Students analyze financial and system functions, develop and interpret policies, and prepare programs designed to produce system change. Health policy, human resources, information technologies, legal and ethical issues in system management is examined at the local, state, and national level. Graduates will be prepared to take the Certification in Executive Nursing Practice (CNP) and Certified Nurse Manager and Leader. The ANCC provides certification in Nurse Executive and Nurse Executive Advanced Certification.