Master in
Master in Producing
American Film Institute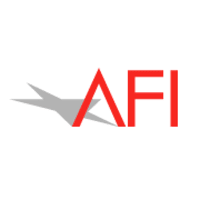 Scholarships
Explore scholarship opportunities to help fund your studies
Introduction

Developing in-depth knowledge of all aspects of creative and physical production, Producing Fellows graduate with an ability to think creatively and lead with confidence and authority.
First year Fellows produce three narrative projects in collaboration with Fellows from other disciplines. They participate with their teams in both creative and production meetings, during which their individual projects are discussed and developed. Producing Fellows also attend weekly workshops and seminars where they learn about the producer's role and responsibilities in the filmmaking process.
In the second year, producers team with Fellows in other disciplines to create a short narrative thesis production. Additionally, they are required to develop a feature film or television project as an integral component of their individual thesis portfolio. Producing Fellows also engage in a series of workshops and seminars on all aspects of creative entrepreneurial producing.
First Year Curriculum
PRN 510: Introduction to Cycle Production – Boot Camp
PRN 511: Cycle Production I
PRN 512: Cycle Production II & III
PRN 521 & 522: Narrative Workshop and Analysis
PRN 532: First Year Development Workshop (Second Term) (1 Credit Hour Total)
PRO 511 & 512: Producing Workshop
PRO 511.1: Producing Workshop (Development)
PRO 521: The Art and Craft of Producing: Line Producing/Dramatic Analysis
PRO 522: The Art and Craft of Producing: Part 1 – Creative Producing; Part 2 – Understanding Editing for Creative Producing
CON 511 & 512: Master Seminars
CON 521 & 522: American Approaches to Film
PRO 531: Acting Techniques For Producers
Pro 532: Script And Coverage
First Year Portfolio Review
Second Year Curriculum
PRN 610: Thesis Production – Producing
PRN 631 & 632: Second Year Development Workshop
PRO 612 & 632: Advanced Producing Workshop: Running the Show; Workshop in Marketing; Storytelling in TV
PRO 621 & 622: Advanced Art & Craft of Producing Narrative Entertainment
PRO 631: Advanced Business of Producing
PRO 641: Physical Production Gateway to Thesis
PRO 642: Fast Forward
PRO 670: Internship Practicum
PRO 690: Thesis Portfolio – Producing
CON 621 & 622: World Approaches to Film
CON 682: The Profession
English Language Requirements
Certify your English proficiency with the Duolingo English Test! The DET is a convenient, fast, and affordable online English test accepted by over 4,000 universities (like this one) around the world.