MA in
M.A. in Professional Development
Amberton University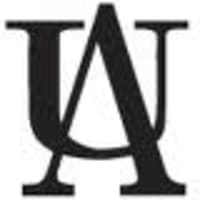 Scholarships
Explore scholarship opportunities to help fund your studies
Introduction
The Master of Arts (M.A.) degree in Professional Development provides a broad-based interdisciplinary curriculum that enables the student to select thirty (30) credit hours of courses from the disciplines of business, communication, counseling, human behavior, and psychology. This degree program provides students with the opportunity of designing an interdisciplinary program of study that brings fields of inquiry together in unique combinations not otherwise offered as a program at the University. Career opportunities are varied and are subject to the course concentration determined by the student and enable each student to enhance future career goals. Examples of career opportunities include communications, team projects, social sciences, and management.
I. Required Graduate Studies: 6 Hours
RGS6035 Theory & Application of Research Methods [3 hours]
RGS6036 Ethics for Decision Making [3 hours]
II. Major Requirements: 30 Hours
Thirty (30) hours of graduate courses selected by the student from one or more of the following areas:
Business Administration
Communication
Counselling
Human Behavior and Development
Human Resources and Training
Psychology
Religion/Ethics
Sociology
III. Minimum Requirements:
24 semester hours applicable to the degree must be completed at Amberton University.
36 semester hours for a degree.