MSc in
MSc in Entrepreneurship
ALBA Graduate Business School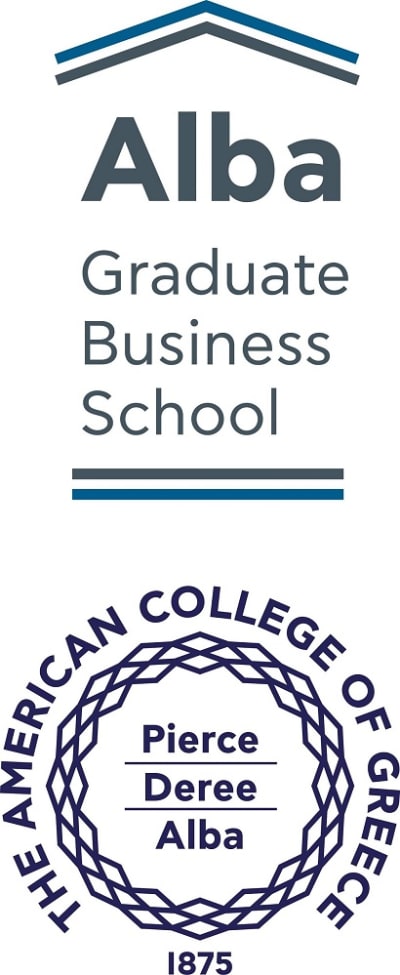 Key Information
---
Campus location
Athens, Greece
Tuition fees
EUR 12,500 / per year *
Application deadline
Request info
Earliest start date
Request info
* These are the full Tuition Fees for the whole duration of the program; installments and scholarships available*
Introduction
MSc in Entrepreneurship
This ground-breaking and exciting program develops entrepreneurial skills, knowledge, and experience. Changing the rules of the enterprise education game, the degree prepares learners to live, craft, master and create entrepreneurship.
The MSc in Entrepreneurship is built upon the concept of Effectuation, a logic of entrepreneurial expertise that both novice and experienced entrepreneurs can use in the highly unpredictable start-up phase of a venture to reduce failure costs for the entrepreneur.
The MSc in Entrepreneurship is an experience that takes place both in the real world of the entrepreneur and within ALBA's "Business Unusual" classrooms, balancing the practice of entrepreneurship with the mastery of core concepts. From generating creative ideas to launching innovative "happenings", from building a strong business model to detailed financial planning, the MSc in Entrepreneurship prepares participants for creating and leading the new ventures of the future.
Why is Entrepreneurship for you?
Cultivate your entrepreneurial mindset to create options for your future. No matter if you choose to start your own business, rejuvenate your family's business, join a promising startup or work for one of the big multinationals, your entrepreneurial mindset will be a highly valued asset.
How we do it
The MSc in Entrepreneurship is based on four pillars, running in parallel throughout the degree: Live it, Craft it, Master it and Create it. Each pillar will help you prepare for your entrepreneurial journey.
Why do it
ALBA is among the elite entrepreneurial schools in Europe, with a long tradition in academic and research excellence. We focus on creativity, teamwork and action learning, while we draw on our local and international networks for high profile Academics and Practitioners.
Rankings
EDUNIVERSAL BEST MASTER RANKING 2021
On April 2021, Eduniversal published its new 2021 ranking of the Best Masters & MBA programs. The rankings include 50 specializations, covering 136 different countries within 9 geographic zones. More than 22,000 postgraduate programs from 1800 universities and schools across the world were proposed and evaluated and 5416 programs were ranked.
Many of Alba programs appear in a prominent position within their category.
Scholarships and Funding
Scholarships
Partial scholarships are available for international students up to 30% on tuition fees. If you would like to see whether you are eligible please fill out this form.
Ideal Students
Who should do it
We are looking for high-potential young individuals with a passion for entrepreneurship, and the dream of building an entrepreneurial career. A career either within their own business or as part of a fast-growing young business.
Applicants with one or more missing documents will not be processed until these documents are received. Admission to the Program is decided by the Admissions Committee on the basis of the qualifications and the applicant's personality and commitment.
Career Opportunities
During your studies here at Alba, you will experience numerous rewarding and exciting challenges. Apart from academics, selecting the right career path and finding the ideal job opportunity is an extremely important and difficult task. We at the Career Office are committed to supporting you in your job search and will provide you with a wide range of services so as to assist you in your career planning and development.
Career Coaching
Career Workshops and Masterclasses
Career Events with leading companies in Greece and abroad
The Alba Career Forum
Internships
Job Placement Opportunities