MA in
Master of Architecture
Aksaray University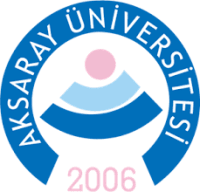 Scholarships
Explore scholarship opportunities to help fund your studies
Introduction
Our aim as Faculty of Architecture and Design educates the students to become architects who are creative, and have environmental and historical awareness, ethic and aesthetic values, besides; who can deal with the issues which contributes to the technology, fine arts, humanities-social sciences and philosophy. Our Faculty of Architecture's and Design's opportunities which are provided with its location, the teaching staff, accumulation of knowledge, education and research are expected to enhance the increase of the quality of built environment.
Faculty of Architecture and Design enable students a curriculum to maintain including the interdisciplinary studies which ensure the graduates who are sensitive of especially natural and historical and aware of the ethical responsibilities, can follow the pioneer and innovative practices. Our Faculty aims to increase the spatial quality for urban area with academic activity and emphasizing the values of the environment where university is. Besides, it is aimed that train academicians who gain successes within national and international areas, have self-confidence and is professional at his/her field.
Architecture department graduates should have satisfactory formation which permits them to be employed at the departments of construction and project in the public or private sector as inspector of structure, contractor and designer. Besides, they can be employed for relief and restoration. In addition, they can establish their own architectural. Graduates, being as a designer of architecture, take as a part at the national and international project competitions. These competitions give a chance for competitor who is at the first place new job opportunities and project which win the price of first place has a chance to be implemented. Graduates of the Faculty of the Architecture and Design work to accomplishment of buildings which are submitted as rough construction, transformation of buildings to use for different reason and renewal of existing buildings is common things in the recent years. In the Turkey, it can be observed that there appear new working areas because of the urban renewal.