Master in
Master of Humanities and Arts
Asia e University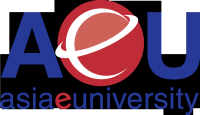 Scholarships
Explore scholarship opportunities to help fund your studies
Introduction
The MHA (By Research) programme is specifically designed to meet the needs of postgraduate students who intend to specialise in the areas of Humanities and Arts. This blended learning programme is targeted to individuals keen on advanced research and academic pursuits at educational institutions, as well as those who wish to enhance their knowledge and skills in these areas. This programme is offered by Asia e University, a multinational and dual mode university recognised by 32 member countries of the Asia Corporation Dialogue (ACD).
Learning Objectives
1. Reflect on contemporary issues and controversies in arts and humanities mainly in Asian Centric through their own creative engagement with the research theories and methods.
2. Produce research reflecting impetus of the new knowledge and contribute to the development of humanities and arts areas.
3. Demonstrate improved skills in collaborative and presentational work.
4. Demonstrate an understanding of the well-established principles in the fields of humanities and arts and the application of those principles in different contexts.
Research Areas :
History, Language and Linguistics, Philosophy, Psychology, Religion, Anthropology, Law, Literature, Music, Performing Arts, Fine Arts, Ethno Design
Entry Requirements :
- NORMAL ENTRY
Bachelor's Degree in relevant fields OR
Other fields recognised by the AeU Senate OR
- OPEN ENTRY
Open Entry Qualifications recognised by MOHE and AEU Senate
(at least 35 years old and possess STPM/Diploma/equivalent)