Master in
Master in Inclusive Design: Health and Social Well-Being
Academy of Fine Arts, Katowice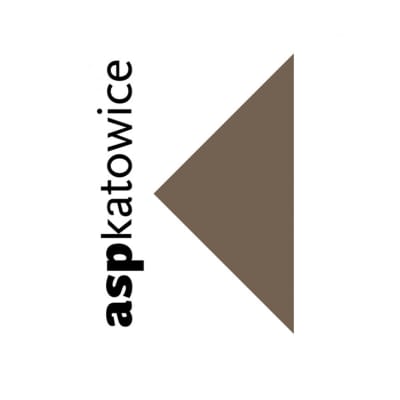 Key Information
---
Campus location
Katowice, Poland
Tuition fees
PLN 23,000 / per year
Application deadline
Request info
Earliest start date
Request info
Scholarships
Explore scholarship opportunities to help fund your studies
Introduction
Overview
Inclusive Design: Health and Social Well-Being is a new program of studies which prepares its future graduates to face and tackle complex challenges related to the role of design in improving the quality of life, well-being and public health by including users in the design process.
This innovative and unique two-year program of studies has been devised by the staff of the Faculty of Design of the Academy of Fine Arts in Katowice with the assistance and advice of external experts from such institutions as the Helen Hamlyn Centre For Design, EIDD, TU Delft, University of Hasselt, Gehl People, and other experts active in the field.
The program will help you master the research methods and tools that will facilitate both a theoretical and hands-on approach to modern design. You will learn how to define key conceptual issues, how to select the right tools and methods for the users of your work and how to engage and include them in the whole process. In doing so, you will benefit from the most recent approaches of User-Oriented, Human-Centred and Inclusive Design. You will also explore the potential behind the application of Integrated Product Design, Experience and Interaction Design, and of the Social and Service Design.
You will gain in-depth knowledge and experience by studying research methodologies and by conducting your own research, experimentation, prototyping, applying state-of-the-art technologies and design implementation methods. You will work on actual projects, in realistic conditions, together with institutional and business partners within the area of social well-being.
The experience and the knowledge you will gain with us will prepare you to work as a designer of products, services, interactions, and as a design consultant for private and public ventures. It will also give you the necessary background to work in Research and Development teams in commercial and scientific institutions.
Program Offer
Integrated Product Design
Designing products and services has become increasingly complex. In this studio, you will learn how to address the needs of your users and how to combine business aspects with social challenges and technological potential.
Designing Interactions
The studio focuses on the processes and principles that govern interactions between people, products and services. You will learn about the ways in which people understand reality and about the way they understand their everyday experience. You will also study design aimed at responding to changing expectations and you will learn how to use contemporary technologies to prototype new solutions.
Social Design
Designing services, products, visual communication, and information as well as designing environments all involve a sense of responsibility. New solutions may offer impulses to change human habits, behavior and to become active. They may also introduce social innovations. The studio will provide you with the practical skills of how to gather information and verify design solutions by engaging users in the creative process. Thanks to this, your designs will answer genuine current and future social expectations (a meeting also the principles of sustainable development).
Working on your diploma
Having completed your first term of studies you will choose one out of the three seminar thematic areas (Outside the Box, Commercial or Social), the design diploma studio of your choice and the additional modules that will complement the work on your diploma.
You will be working on your diploma for three terms (2nd, 3rd, and 4th). The first of them will give you time to search for design challenges, for mapping contexts, and for preliminary analyses. All this will lead to finalizing the diploma work outline and its main assumptions. In the following term, you will work on the main conception of your diploma and on its prototyping, while the final term of your studies will give you time to test and, possibly also, to implement the completed design. Your diploma work may be realized with external institutions.
The curricula of the studios are complemented by the following modules:
Design management in the future world
– innovation management, new product development, strategy building, structuring and implementing designs, creating an effective environment for the implementation of the mission and of the organizational strategy through design (including social innovations).
– the course involves the work on the basic skills crucial for product design, such as computer-aided design, ergonomics, presentation drawing, prototyping.
– methods intended for the experimental search for new materials, mixtures, and composites based on recycled material such as PET, PE, foil, woodchips, tire rubber.
Human perception and behavior
– examining users' perception and behavior from the perspectives offered by ethnographic, sociological and psychological methodologies.
– creating sustainable development in society, economy, environment; creative building methods and aspects (upcycling, circular economy, shared economy, creating a conscious and self-caring society, etc.).
– technologies supporting the creation of intelligent spaces, i.e. intelligent cities, transport, products, buildings, energy systems, health systems, solutions improving well-being and everyday life solutions.
The methodology of the inclusive design
– methods of including users in the design process, of researching their needs, and of co-creation.
Other recommended programs and courses available at the Academy:
International Studio
Designing Reading Experience
Narrative Design and Interactive Storytelling
ScenographyIntroductory courses
Research-driven Design
Research-driven design is supported by the employment of the most effective and most up-to-date methods of research and design. The Academy's unique quality distinguishing it from other central European universities is its research-driven approach to design. One module is dedicated to learning about and testing contemporary research methods useful in design, from those with distinctly laid out procedures, those employing participative design, those researching user needs, to those including project interventions/happenings/installations and speculative design.
Seminars and discussion sessions
Our seminars and discussion sessions are the meeting ground for the students studying programs in English and in Polish and for those studying graphic design and design. They facilitate the exchange of experience and interdisciplinary work. They offer the time to consider, debate and refine one's own interests and the thematic areas for diploma works.
The classes are aimed at presenting general knowledge of cultural and socio-economic contexts and their implications on design. Issues related to design history, ethics, philosophy, sociology, and semiotics are presented in three thematic areas: design outside the box, social design, and the commercial practice of design.
Diploma seminars are conducted within the three abovementioned thematic areas and will support students' individual work on their diploma papers. The emphasis will be on the high quality of research necessary to complete a written diploma dissertation.
The classes will take the form of discussions, lectures, and presentations prepared by members of the faculty and by external experts invited in order to make the course of studies more international. Every year a leading theme reflecting contemporary challenges is selected for all the seminars.
Modes of studying/teaching methods:
design briefs,
seminars and discussions,
lectures,
workshops,
interdisciplinary teamwork,
individual sessions/tutorials,
group discussions, group reviewing and group criticism,
collective field research,
co-operation with external partners/customers,
learning from others,
participation of external experts,
individual work.
What makes us special?
you will study at the Faculty with the A+ category, which is the highest possible distinction and a mark of excellence awarded only to the best academic faculties by the Polish Accreditation Committee, a state-run body of experts assessing academic performance within Polish tertiary education;
your individuality counts here: you will study in small groups and you will be supervised and tutored by experienced members of the faculty whose professional and academic achievements have been recognized internationally;
you will take part in an innovative program of studies using state-of-the-art teaching methods and problem-solving seminars focused on current issues;
your work will be based on research-driven approaches to design;
you will have access to state-of-the-art equipment, methods, and technologies; you will study on a modern campus offering a film studio, modeling workshops, and research labs.
International dimension
International staff at the Academy: in addition to our own staff, our faculty also includes experts from leading European institutions, such as the Helen Hamlyn Centre For Design, EIDD, TU Delft, the University of Hasselt.
International studio taught by visiting art and design experts.
Students take part in the Design Academy in London, organized by the experts from the Design Council, a strategic organization supporting the British government in applying the most effective design solutions for economic development. The training is recommended by Mustafa Kurtuldu, Design Advocate, Google; Digital CTO & Non-Exec Director and the British Department for Work and Pensions (DWP).
Erasmus+ study exchanges and placements.
Admission
Who can apply?
We seek open-minded candidates willing to work in an interdisciplinary team. This English-language master's program is aimed at creative, responsible and visionary graduates of such programs of study as design, visual communication, graphic design, architecture, urban planning, interior design, exhibition design and architecture, multimedia, user experience design, environmental design, cultural studies, humanities, and social sciences.
Candidates should have a BA or MA diploma and a B2 level of English.
Entry requirements:
portfolio (pdf file, max 3 Mb)
interview (a presentation of the candidate's plans for education and career in design)
Career prospects
The graduates with diplomas in the design are very much sought-after and very highly valued in the job market. Several career paths are available in the private and public sector or in business collectives.
The program prepares its graduates to work as designers of products, services, interactions, public spaces, and design consultants. It also prepares graduates to work in R&D teams concerned with developing new products and services.
The wide array of specializations available in the master's program means that the graduates are well-qualified to work in interdisciplinary teams developing product designs, visual information systems and interfaces, services, exhibition, and environmental design. The competencies gained during their studies will allow the graduates to become expert in designing innovative solutions and will make them highly competitive in the job market.
Graduates' skills and competencies
complex problem solving;
critical thinking combined with a multifaceted analysis of complex problems and challenges of the contemporary world. It is combined with the ability to find new paths for development;
creative thinking involving the ability to diagnose users' needs and the ability to devise new ideas on the basis of such diagnoses;
emotional intelligence – empathy and a deep understanding of other people's needs and expectations engaging the principles of conscientious design;
the ability to establish and coordinate the work of complex, interdisciplinary design teams;
being aware of the role of design in increasing the effectiveness and development of services, companies, and institutions.