Master in Designing Reading Experience and Interactive Storytelling
Academy of Fine Arts, Katowice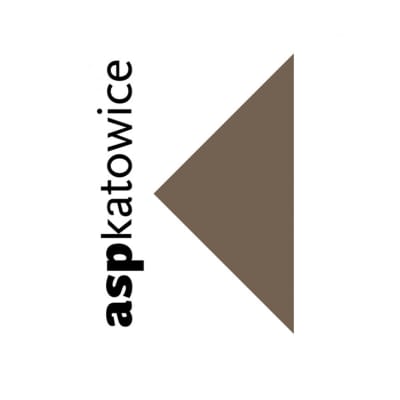 Key Information
---
Campus location
Katowice, Poland
Tuition fees
PLN 23,000 / per year
Application deadline
Request info
Earliest start date
Request info
Scholarships
Explore scholarship opportunities to help fund your studies
Introduction
Overview
Designing Reading Experience and Interactive Storytelling is an interdisciplinary, master's program of studies in English within the framework of the Graphic Design program offered by the Academy of Fine Arts in Katowice. It prepares its future graduates to face and tackle complex design challenges related to the experience of reading, that is to the analysis and comprehension of content and to the communication of ideas, conceptions, and solutions by means of employing universal techniques of story-telling based on narratives and interaction.
The studies in Designing Reading Experience and Interactive Storytelling will provide you with the theoretical background, research methods and tools that will allow you to approach designing graphic communication as both a theoretical and practical skill. You will learn how to define the design issues of key importance to your audience. You will gain a broad cultural perspective on graphic design and benefit from the experience and expertise of our highly competent faculty members, who are professionally active in the design market, as well as from the know-how of our external experts. You will learn to respond to the challenges of the contemporary world.
The reality we live in consists of an abundance of information encoded by means of signs, texts, ideograms, and symbols. On the one hand, they all require continuous decoding, on the other, they also compel us to write and encode new meanings and messages. The experience of reading, in its broad understanding, is therefore indispensable not only to comprehend and to function in the present but also to be active in giving it new shapes. Here, at the Academy, we understand that such qualities as the precision, clarity, and purity of the message are paramount. We also understand that they acquire new significance in the ever-accelerating reality of modern life. In response to this, our new master's program has been facilitated by the many years of our artistic experience and by our knowledge, awareness and the ability to recognize most recent trends in design, with particular regard to typography.
The experience and the knowledge you will gain with us will prepare you to work on editorial projects, in typography (including font design), on visual identification, data visualization, digital publishing, interfaces (both UI and UX), and the new media (animation, film, installations, VR) for the public sector, cultural institutions, business and other ventures.
Program offer
The program is taught in several studios. Students choose one studio in which they prepare their diploma work and several complementary which support the program. The studios specialize in the following areas:
Designing Reading Experience
Typography is present in all forms of graphic design – from traditional printed forms, through digital publications, user interfaces, to film and animation, and interactive projects. At the Academy of Fine Arts in Katowice, typography is treated with particular attention, we devote a lot of time to it and pay attention to details.
Typography is for us the design of the reading experience – we teach our students to analyze and understand the content, and then translate it into an appropriate form of the visual message. We then examine the effectiveness of these solutions.
Interactive storytelling
Narration is present in all design activities, in particular, illustration, animation, editorial, digital publications, multimedia or animation. Narration is telling a story at the stage of formulating a problem, which combines synthesis and analysis, making abstract concepts real. Learn to build and communicate ideas, concepts, and solutions using universal techniques and tools to create messages and tell stories.
Learn how to use communication theory and narrative structures to trigger purposeful, powerful and meaningful responses from the recipient. Narrative and interactive design is also based on the state-of-the-art technology in a well-equipped film studio – media LAB and V-R technology.
Introductory courses
Research-driven Design
Research-driven design is supported by the employment of the most effective and most up-to-date methods of research and design. The Academy's unique quality distinguishing it from other central European universities is its research-driven approach to design. One module is dedicated to learning about and testing contemporary research methods useful in design, from those with distinctly laid out procedures, those employing participative design, those researching user needs, to those including project interventions/happenings/installations and speculative design.
Seminars and discussion sessions
Our seminars and discussion sessions are the meeting ground for the students studying programs in English and in Polish and for those studying graphic design and design. They facilitate the exchange of experience and interdisciplinary work. They offer the time to consider, debate and refine one's own interests and the thematic areas for diploma works.
The classes are aimed at presenting general knowledge of cultural and socio-economic contexts and their implications on design. Issues related to design history, ethics, philosophy, sociology, and semiotics are presented in three thematic areas: design outside the box, social design, and the commercial practice of design.
Diploma seminars are conducted within the three above mentioned thematic areas and will support students' individual work on their diploma papers. The emphasis will be on the high quality of research necessary to complete a written diploma dissertation.
The classes will take the form of discussions, lectures, and presentations prepared by members of the faculty and by external experts invited in order to make the course of studies more international. Every year a leading theme reflecting contemporary challenges is selected for all the seminars.
Working on your diploma
Having completed your first term of studies you will choose one out of the three seminar thematic areas (Outside the Box, Commercial or Social), the design diploma studio of your choice and the additional modules that will complement the work on your diploma.
You will be working on your diploma for three terms (2nd, 3rd, and 4th). The first of them will give you time to search for design challenges, for mapping contexts, and for preliminary analyses. All this will lead to finalizing the diploma work outline and its main assumptions. In the following term, you will work on the main conception of your diploma and on its prototyping, while the final term of your studies will give you time to test and, possibly also, to implement the completed design. Your diploma work may be realized with external institutions.
Diploma and additional studios:
Typography
Type and sign
Visual information
Illustration
Editorial
Animation and Video Games
Time-based media
Digital publication
Complementary modules:
Reading Experience
Inclusive Design
International studio
Art studios
Photography
Forms of studying/teaching methods:
design briefs,
seminars and discussions,
lectures,
workshops,
interdisciplinary teamwork,
individual sessions/tutorials,
group discussions, group reviewing and group criticism,
collective field research,
co-operation with external partners/customers,
learning from others,
participation of external experts,
individual work.
What makes us special?
you will study at the Faculty with the A+ category, which is the highest possible distinction and a mark of excellence awarded only to the best academic faculties by the Polish Accreditation Committee, a state-run body of experts assessing academic performance within Polish tertiary education;
your individuality counts here: you will study in small groups and you will be supervised and tutored by experienced members of the faculty whose professional and academic achievements have been recognized internationally;
you will take part in an innovative program of studies using state-of-the-art teaching methods and problem-solving seminars focused on current issues;
your work will be based on research-driven approaches to design;
you will have access to state-of-the-art equipment, methods, and technologies; you will study on a modern campus offering a film studio, modeling workshops, and research labs.
International dimension
International staff at the Academy: in addition to our own staff, our faculty also includes experts from leading European institutions, such as the Helen Hamlyn Centre For Design, EIDD, TU Delft, the University of Hasselt.
International studio taught by visiting art and design experts.
Students take part in the Design Academy in London, organized by the experts from the Design Council, a strategic organization supporting the British government in applying the most effective design solutions for economic development. The training is recommended by Mustafa Kurtuldu, Design Advocate, Google; Digital CTO & Non-Exec Director and the British Department for Work and Pensions (DWP).
Erasmus+ study exchanges and placements.
Admission
Who can apply?
We seek open-minded candidates willing to work in an interdisciplinary team. This English-language master's program is aimed at creative, responsible and visionary graduates of such programs of study as design, visual communication, graphic design, architecture, urban planning, interior design, exhibition design and architecture, multimedia, user experience design, environmental design, cultural studies, humanities, and social sciences.
Candidates should have a BA or MA diploma and a B2 level of English.
Entry requirements:
portfolio (pdf file, max 3 Mb)
interview (a presentation of the candidate's plans for education and career in design)
Career prospects
The graduates of Graphic Design at the Academy of Fine Arts in Katowice possess the necessary qualifications to work in a variety of ventures related to visual communication and are highly sought-after by employers. Several career paths are available in the private and public sector or in business collectives.
The career choices and the areas where they are pursued by our graduates are most typically chosen individually by them. The variety of possibilities includes editorial and typographic projects (including font design), designing visual identification, exhibitions, data visualization, digital publications, UX and UI interfaces and the new media (animation, film, installation, VR).
Some of our graduates specialize in multimedia projects (animation, video clips, video spots, video credits, post-production, film editing) and in creating artistic illustrations. These two specializations require prior knowledge of specialized toolkits and/or prior practice. As such, they are typically chosen by the graduates who made related choices in their B.A. studies.
Graduates' skills and competencies
complex problem solving;
critical thinking combined with a multifaceted analysis of complex problems and challenges of the contemporary world. It is combined with the ability to find new paths for development;
creative thinking involving the ability to diagnose users' needs and the ability to devise new ideas on the basis of such diagnoses;
emotional intelligence – empathy and a deep understanding of other people's needs and expectations engaging the principles of conscientious design;
the ability to establish and coordinate the work of complex, interdisciplinary design teams;