MA in
MA Design Specialising in Advertising & Branding
AAS College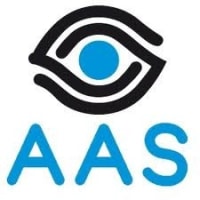 Introduction
The fast-paced nature of this course directly relates to the fast-paced nature of the advertising industry. Learning in this environment gives you the confidence to produce high-quality work under pressure and to tight deadlines. The course also develops your skills in presentation, drawing, Mac work and visual communication, which are critical in making it within the industry, and are invaluable when approaching agencies as advertising Creatives. Through industry connections, you will be able to build up a host of work placements in some of the top advertising agencies.
Curriculum
Academic staff support students to input through a series of design activities, and tutorials during the initial modules that are designed to identify an area of interest that can then be fully explored. The formal presentation of this initial research activity, and the conclusions drawn, form the basis of the 'statement of intent' document. Both the practical and theoretical elements will be assessed both during and at the end of, each module.
Students work on individual projects and there is the opportunity to work in groups on 'live' projects for real companies. In industry, advertising is essentially a group activity and this group work prepares students for their future career.
Important Dates and Information
Duration: 13 months
Educational Form: taught
Education Variants: full-time
Language: English
Application Deadline: 20 August 2021

Classes Start Date: 11 October 2021

Award Body: University of Sunderland - UK
British Degree: Master of Arts