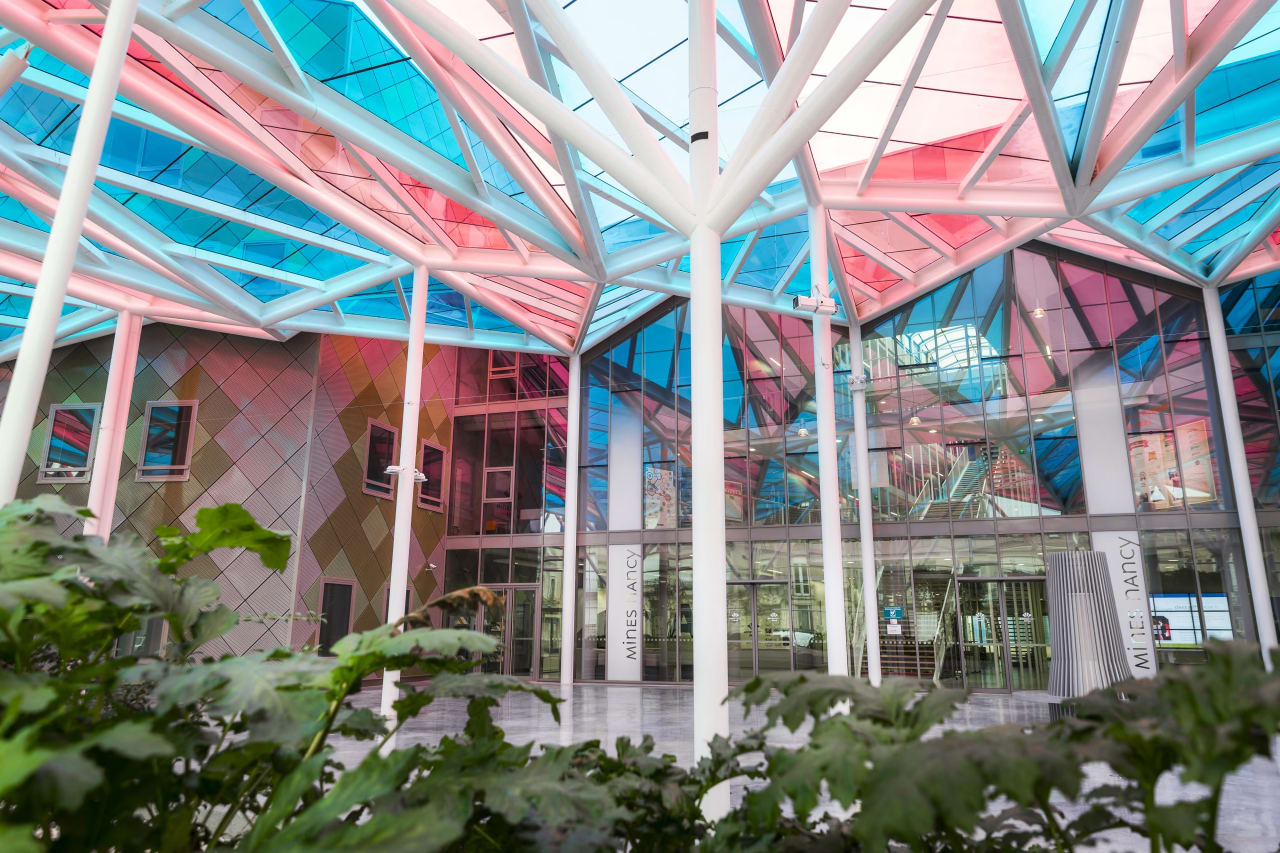 Master in
Greenano: Nanomaterials for Green & Digital Transition
École Nationale Supérieure des Mines de Nancy
Key Information
---
Campus location
Nancy, France
Tuition fees
EUR 4,500 / per year *
Application deadline
Request info
Earliest start date
Sep 2024
* for self-funded students
Introduction
GREENANO Master is dedicated to fostering the development of Nanomaterials for Green and Digital Transitions which require new performant and sustainable devices.
The program is jointly designed and implemented by the Consortium of four leading European higher education and research institutions: the University of Lorraine (France), Tor Vergata University of Rome, CNR Institute of Structure of Matter (Italy), Jozef Stefan International Postgraduate School (Slovenia).
Scholarships and Funding
Erasmus Mundus Scholarships are offered to the most successful candidates upon the admission results.
Curriculum
ECTS:120
The Program Curriculum is based on five pillars:
Fundamental Science
Engineering
Sustainable Development
Practical Science
Project Work
Semester 1, University of Lorraine, France
Students establish a robust foundation in solid-state physics and materials science, with a focus on the sustainability of raw materials during the semester, and enhance their practical understanding during the winter school providing hands-on experience and real-world applications.
Semester 2, Tor Vergata University of Rome and CNR Institute of Structure of Matter, Italy
The focus shifts to nanomaterials, with students immersing themselves in the study of nanostructures, nanodevices, and their diverse range of applications. Students participate in summer school to explore the sustainability of critical raw materials with carbon-based materials.
Semester 3, Jozef Stefan International Postgraduate School, Slovenia
The third semester delves deeper into nanotechnologies, materials processing, and environmental aspects, emphasizing circular economy principles and sustainability from a broader industrial perspective. It culminates in a hackathon that prepares students for practical challenges and creative problem-solving.
Semester 4, Internships worldwide
The fourth semester offers a dynamic experience, as students complete their internships in various locations worldwide, including research institutions, industry partners, and national agencies. This hands-on approach allows them to apply their acquired knowledge in real-world settings.
Program Outcome
Upon successful completion of the program, the students will receive three national Master's degrees from UL, UniTov, and Jozef Stefan IPS, as well as a Joint Diploma Supplement.
Career Opportunities
GREENANO provides students with high-demand skills that make them competitive in the evolving sustainability and innovation landscape. They'll find a world of opportunities across various sectors, including R&D, research, sustainable production, renewable industries, environmental quality assurance, consulting, and more.