Why Study Tourism and Hospitality in Innovation Hub Hong Kong?
While hospitality and tourism has seen challenges recently, the sector is proving amazingly resilient in the way it is innovating and becoming even more exciting. With that, there are many opportunities for tourists and explorers to resume their travels, and for more sustainable, modern, and eco-friendly travel.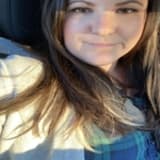 Chelsea is a Student Affairs expatriate, who now works as a freelance writer and editor. She homesteads in a small town in rural Maine, USA. She enjoys hiking, fishing, cooking, reading, all things Laura Ingalls Wilder, spending time with her family, and chasing her black lab puppy, Cash.
Find a program in these categories