Where Can a Degree in Football Business Take You?
When we think of business specializations, fields like finance, accounting, human resources, and marketing may first come to mind. However, there are lesser-known options waiting to be discovered -- some of which have the potential to fuse your life's passion with a successful career. This is where the Football Business Academy's (FBA) Professional Master in Football Business degree comes in. Here's a closer look at this unique and exciting program, along with the many opportunities waiting for its graduates thanks to its focus on real-world experience.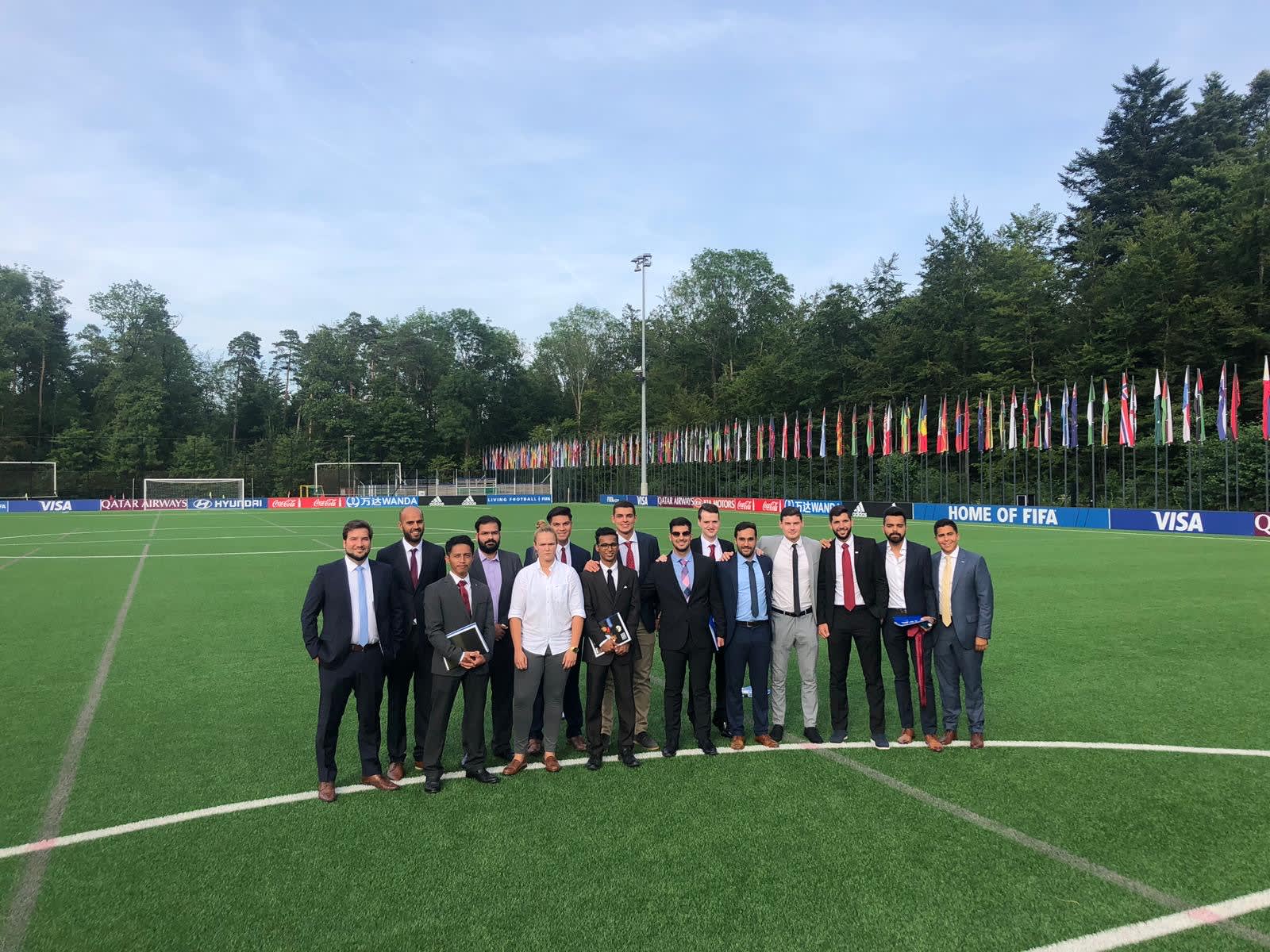 A degree designed to open doors
A recent US News & World Report article advises that prospective business students should look for programs that are relevant to their career paths, balance practice with theory, and provide the training necessary for the workplace. The overarching theme? "Focus on schools where you can learn from experience."
Designed to help aspiring sports industry leaders break into the business or management side of football, The FBA puts a premium on practical experience. As part of its year-long program, every candidate is guaranteed a three-month internship within a football club, league, federation, or other industry organisation.
The guarantee is made possible by another remarkable hallmark of The FBA: partnerships with key players in the industry such as Olympique Lyonnais (aka football club Lyon), Sporting Lisboa e Benfica, Galatasaray, Brighton & Hove Albion, the European Football for Development Network, Street Football World, and football charity Common Goal. Through these partnerships and other strong relationships between The FBA and prominent organizations within the international football industry, FBA candidates gain invaluable and exclusive access to internships as well as other invaluable hands-on experience and networking opportunities.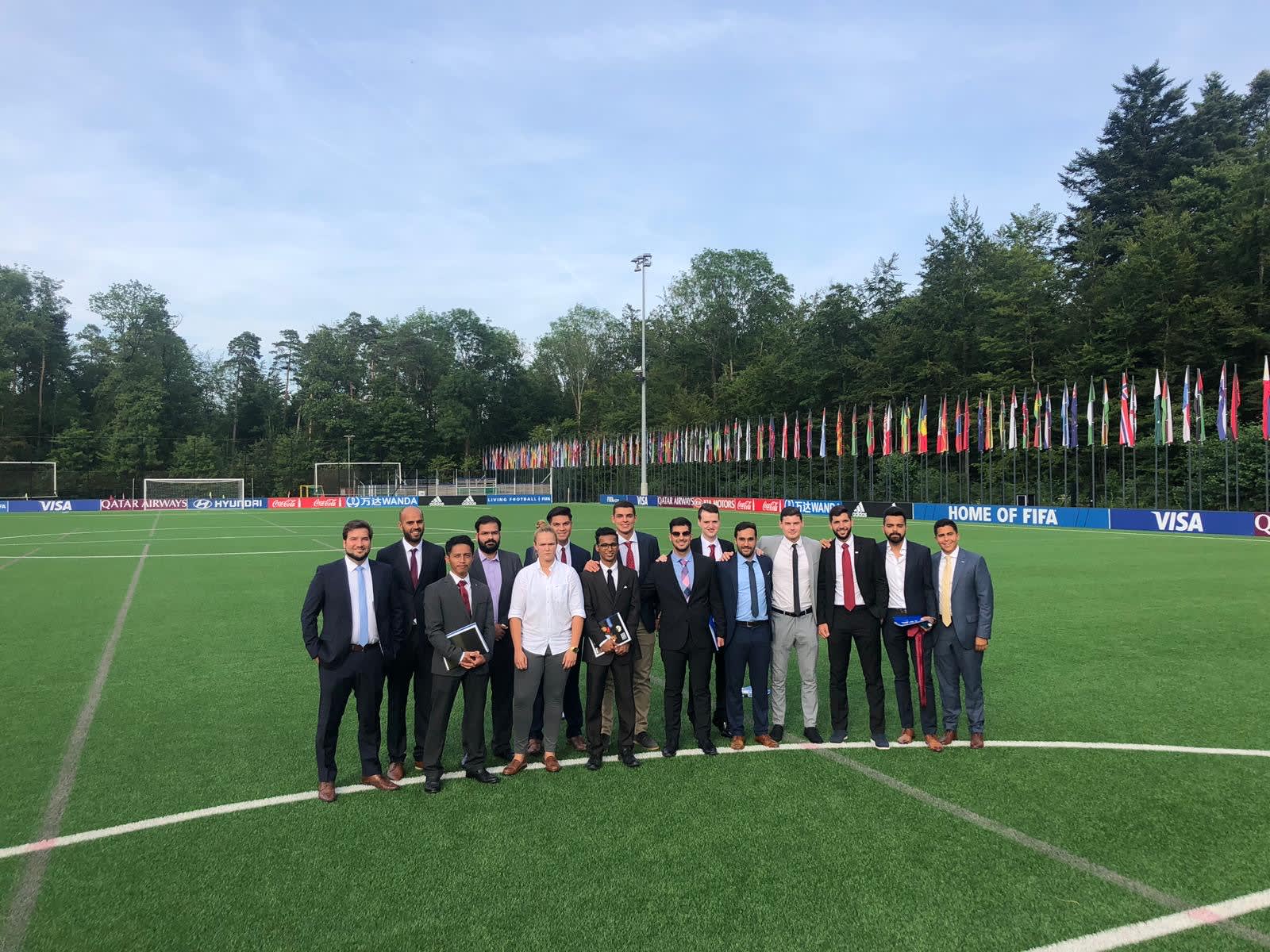 In addition to prioritizing practical learning, the Professional Master in Football Business degree also focuses on the personal journey of each student. For example, candidate internships are often aligned with the departments in which they wish to work and throughout this process candidates receive guidance that supports their career development.
Fulfilling students' dreams
But why take our word on the program when you can hear it directly from The FBA candidates themselves? In their #MyInternshipAt… campaign, students share their insights on the impact of their internship experiences.
For example, FBA candidate Mikael Coehlo worked in business development with French champions Paris Saint-Germain (PSG), where he was tasked with exploring and developing commercial opportunities for the women's team. He said of the experience, "My internship has been a tremendous experience where I had the opportunity to work with several departments within a football club which gave me an invaluable insight of how football clubs are run."
Meanwhile, FBA candidates Megha Gadag and Carlos Felipe Pabon did their internships together at Arowana Sports. "We had a great experience at Arowana Sports, we learned a great deal from Alfonso and his colleagues. We are honored to have been part of the Arowana family," they said. They also raved about the overall FBA experience. "The FBA is the wonderful package for aspiring executives to learn from the best," they added.
Candidate Maria Laura Ordoñez Vargas credited The FBA with helping her join the football business industry. "After 4 years of a diverse career, I decided to bring my knowledge and my experiences to my dream industry: Football. It is an amazing sector with huge potential for growth and has a demand for professionals who are ready to work hard and lead the industry for the future. But where to start? By joining The Football Business Academy family and their Master program and the confidence they evidence with every detail that's taken care of by their labor," Ordoñez said.
And this is just a small sample of the amazing places The FBA's Professional Master in Football Business degree leads thanks to its internship program. Micael Da Costa (Sport Lisboa e Benfica), Ricardo Brito Teixeira (ESSMA); Cátia Silva (Women in Football); and Michel Malek (Royal Antwerp FC) have also shared how The FBA changed their lives.
Job opportunities
This targeted, hands-on experience gained during FBA internships does more than lead to enhanced knowledge and skills; it also amplifies their job marketability -- a major bonus in a competitive industry like football.
Again, there's no better people to hear about The FBA advantage than from those currently benefiting from it. For example, Erdal Barkay, a 3rd Edition alumnus from Turkey currently working at Galatasaray says, "The FBA is more than just an educational institution. I am working at Galatasaray today because of The FBA and I will forever be grateful to be a part of this amazing family."
Second Edition alumna Arianna Criscione, who is on a dual work and professional player contract with PSG and its women team, adds, "The FBA is going to be there for you. They're going to give you the knowledge, and the network. I'm really glad that I've joined the program. It gave me the tools I need to open doors."
Perhaps there's no better inspiration than that of 2nd Edition alumnus Simon Vikoler, who hails from Italy and landed a job at UEFA after completing the program. "The FBA really did change my life. I had the dream to work in football without any success before and through The FBA, I was really able to enter the industry," he asserts.
If you're a football enthusiast and an interest in business, there's no better way to combine your two passions than with a degree from The Football Business Academy. A bright future is waiting for you…
Article written in association with The Football Business Academy.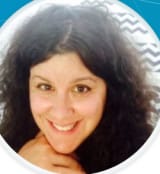 Joanna worked in higher education administration for many years at a leading research institution before becoming a full-time freelance writer. She lives in the beautiful White Mountains region of New Hampshire with her family.
Find a program in these categories