What is the Future of Football?
Always wanted to become a professional football player? You're not alone. According to Nielsen's World Football Report, nearly half of the world's 7.7 billion people are interested in "the beautiful game," and around a fifth play the sport in some form or another. Given its tremendous popularity, it makes sense there are many different businesses revolving around football. Let's take a look at this industry, its future, and how you can position yourself to score when it comes to landing a job in the football business.
Apr 29, 2019
Education

Study Abroad

International News

Always wanted to become a professional football player? You're not alone. According to Nielsen's World Football Report, nearly half of the world's 7.7 billion people are interested in "the beautiful game," and around a fifth play the sport in some form or another. Given its tremendous popularity, it makes sense there are many different businesses revolving around football.
Let's take a look at this industry, its future, and how you can position yourself to score when it comes to landing a job in the football business.
Business is booming
Nielsen's survey -- which spans 18 global markets -- further reveals that football (or soccer, as it is known in the US) is conclusively the world's most popular sport with 43 percent of people claiming to be 'interested' or 'very interested' in the sport. (Basketball claimed second at 36 percent.)
Bloomberg says, "The report shows soccer in an extraordinary position: It's dominant in global sport and has room to grow in major markets. While 19 countries show a majority of the population expressing interest in soccer, the U.S. and China -- the world's two largest economies -- are not among them." In other words, these markets are both untapped and ripe for growth.
Nielsen Sports global managing director Glenn Lovett adds, "Football's extraordinary reach into countries and cultures around the world make it unequaled among sports, in terms of value to media and sponsors."
And the evidence -- many young people showing interest -- suggests it's just a matter of time before the U.S. and China are also swept up in the same level of football fanaticism. In the case of the former, a Gallup poll showed it trailed only American football among the sought-after 18-34 demographic with new football franchises taking off, including David Beckham's efforts in Miami. Inc. explains, "It's tribal. It's community. It's a melting pot. Everyone belongs. Which is why, some years from now, soccer may turn out to be the most American of American sports…"
Another massive growth opportunity, according to insiders, is women's football. In fact, with the social stigma attached to women playing football (thankfully) falling fast, there comes thrilling potential for the women's game. Kelly Simmons, the Football Association's new Director of Women's Football, told The Telegraph, "I genuinely believe that women's football can be the first female team sport to break through into the mainstream. [...] With the clubs we have and the investment that is taking place, we can be that breakthrough sport where the players are household names playing in front of larger crowds at sustainable clubs."
Growth areas
But football clubs aren't content with dominance on the field. They are also expanding into other territories, including gaming.
The Sports Daily explains, "In the past few years we have seen many high profile European football teams investing in, and setting up their own esports teams. Esports, or competitive gaming, has become hugely popular in the past decade with millions of gamers competing on first-person shooters like Counter Strike Global Offensive, battle arena titles like League of Legends, and football simulators such as EA Sports' FIFA franchise."
And while active football and sedentary gaming may on the surface seem like an unlikely duo, the expectation is that more clubs will turn to esports -- largely to capture millennial interest.
Speaking of millennials, football is improving due to something near and dear to their hearts: technology. FIFA proposes, "Innovations are changing our everyday life. New ideas are the driving force of the football industry for improving comfort, safety and performance aspects for the players and referees on the pitch." Video assistant referee (VAR) and electronic performance and tracking systems (EPTS) are two of the major technologies changing the game.
A recent article in The Telegraph, meanwhile, ponders what football will look like in the year 2028, with predictions including tiny HD cameras embedded into balls, "flying insect-type drones", on-pitch microphones, vibrating stadium seats, "intelligent" kits outfitted with wearable technology, and "active contact lenses". Writer Adam Hurrey concludes, "The 2059/60 Premier League season, then, could well be the moment that we finally understand, on a neurological level, a player's fury when a referee makes him retake a free kick from exactly the right place."
But football is about much more than technology and finance; it's about heart and passion. Olivier Jarosz, Head of Club Affairs at the European Club Association (ECA), says, "Football is something more [than a business], especially in these times when things are evolving fast and it is fascinating to be part of that change. Where and how will football be in ten years' time? Frankly speaking, nobody really knows, but we have the possibility to shape it."
The politics of football
Football is so important it has become a major player in global politics, due to controversies over everything from which countries it is decided that tournaments are held in, goal celebrations, racism, sexism, and the exploitation of workers. Sky News says, "This World Cup [2018] has proven that the current state of world politics is something that can't be escaped, or ignored.
And while the media tends to focus on the negatives, football plays a major part in a lot of good the world over. Former Pakistani football player and co-founder of Football for Peace and Champion for Peace, Kashif Siddiqi, says, "No other sport is quite like football. It undoubtedly has the capacity to break down barriers more than any other sporting discipline. Between peoples, between nations and between communities. I experienced this during my playing career, first in Britain -- my country of birth -- then in the United States where I continued my studies, and finally in Pakistan, the country where my family and my origins are.
Equality and inclusion organizations like Kick It Out and the Premier League's Rainbow Laces campaign are looking to level the playing field for minority groups in football and beyond.
Get the inside edge in football business
Football is so popular that the vast majority of fans are relegated to either playing in local rec league or living out their dreams vicariously from the stands of their favorite professional teams. But what if there was another way to get in on the action?!
This is where The Football Business Academy (FBA) comes in. This ambitious educational institution's Master program is aimed at creating the next generation of leaders in the fascinating and dynamic football industry. With participants hailing from 23 nations, more than 2,500 industry contacts, 20 internship and student business project partnerships, and a 90 percent employability rate within three months after graduation, the numbers speak for themselves.
Simon Vikoler, who graduated from the program this year and is now International Sales Consultant for UEFA EURO 2020, explains, "The FBA Masters Degree is unparalleled. It combines high-quality lectures from experienced football business professionals with innovative, more experiential formats of learning, like field trips and business events (e.g. Soccerex and ESSMA Summit). The program covers every single aspect of the beautiful game and prepares its students in the best possible way to enter and succeed in the football industry."
In terms of what distinguishes The FBA from its competitors, Vikoler says, "The highly practice-oriented and hands-on approach of the program make the difference. Especially, the provided internships and student business projects that form part of the academic curriculum are invaluable. In fact, my internship at Bayern München and the consulting-style group projects we carried out for various football stakeholders allowed me to gain extensive practical knowledge, build a strong network and acquire all necessary skills to enter this competitive industry."
Speaking of the strong network waiting at The FBA, Jarosz, of the European Club Association, is a regular presenter within the program. He says, "The FBA has a special meaning to me, as I was proud to be the first ever lecturer at the opening session in Manchester a few years ago. Seeing how it has developed since then has been beyond my expectations."
He adds, "In order to think and act strategically in the challenging football environment you need to have a framework as a global platform of exchange with a growth mindset approach. Based on the course that I am giving at The FBA it is not only about the 'Club Management Guide' with the core items ranging from how clubs operate to the more strategic items of club management. Instead, it is mainly to let them realize how important it is to have a set of tools to understand and seize its complexity," he says.
Other advantages of The FBA, according to Jarosz? "The opportunity for the students to both have sessions on site in Switzerland, where most of the sports organizations are based, but also to do many trips to visit different types of organizations, not only the biggest ones but also some smaller ones, is really a great asset and helps to understand the variety of what football is in the end. The fact that the courses are online also makes it operationally easier to follow, but I guess one of core the strengths of The FBA is to be able to cooperate with various organizations, making sure they are in this wide-ranging ecosystem. I am impressed how many different partners The FBA has, and their intention to be close to all of them."
Just some of the clubs and organizations The FBA has links with are football clubs Real Madrid, City Football Group's Girona FC, Olympique Lyonnais, and Benfica; and football charities Common Goal (which includes Juan Mata, Mats Hummels, Giorgio Chiellini, and Shinji Kagawa as members), the European Football for Development Network, and streetfootballworld.
According to FC Business: The Business Magazine for the Football Industry, "As the business of football becomes even more professional, the need for executives with the right knowledge and skill set becomes even greater."
A degree from The FBA can help you position yourself to play a pivotal role in bridging this gap.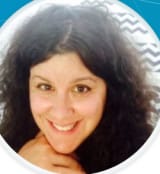 Joanna worked in higher education administration for many years at a leading research institution before becoming a full-time freelance writer. She lives in the beautiful White Mountains region of New Hampshire with her family.
Find a program in these categories