What is Occupational Therapy and Why Study It?
Those looking for a fulfilling, rewarding career with great prospects for employment, consider studying occupational therapy. This fast growing industry offers a wide array of opportunities for those interested in helping improve the lives of others. There are lots of different ways to work within the field. Read on to learn more about what occupational therapy is, and why you should study it.
Article highlights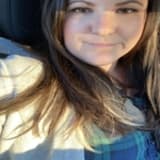 Chelsea is a Student Affairs expatriate, who now works as a freelance writer and editor. She homesteads in a small town in rural Maine, USA. She enjoys hiking, fishing, cooking, reading, all things Laura Ingalls Wilder, spending time with her family, and chasing her black lab puppy, Cash.
Find a program in these categories
Read related articles
Four African Countries for International Students

May 25, 2019

Africa is an incredibly unique place to study The continent has top class universities, vibrant cultures, and some of the most stunning wildlife and scenery in the world. Students studying natural science or conservation studies have direct access to local communities untouched by the modern world, as well as natural environments rich in biodiversity. But Africa is also a rapidly developing area and many countries are undergoing an unprecedented period of economic growth. One of the main driving forces is the adoption of innovative new technologies, making Africa a perfect destination for tech-savvy students looking to make their marks on the future.

Read more

How To Look For A Job Across The World

Sep 24, 2018

Want to work where you studied abroad? Or maybe travel a bit after you graduate? If you want to work outside your home country, you can. You just need to figure out where -- and how -- to look. Let's take a closer look.

Read more

5 Reasons To Study In Finland

Oct 18, 2018

So you're thinking of studying abroad, but you want to venture off the beaten path? We've got one word for you: Finland. It may not be large in size when compared to other countries, but it is large on benefits for international students. Read on for a roundup of five reasons to consider the 'Land of the Thousand Lakes' as your international study destination, along with one school offering access to everything Finland has to offer.

Read more