How to Build the Perfect Campus?
As students think about their academic goals and dreams, they want to get the very most out of their university experience. Today's students expect a lot from their university campuses, and schools are rising to meet the challenge. Now more than ever, students desire campuses that are engaging, offer a variety of great amenities, and are contributing to solving the ongoing challenges of saving the planet. Let's take a look at what makes up the 'perfect' campus and one school in particular striving to develop this to help today's students and graduates achieve their goals.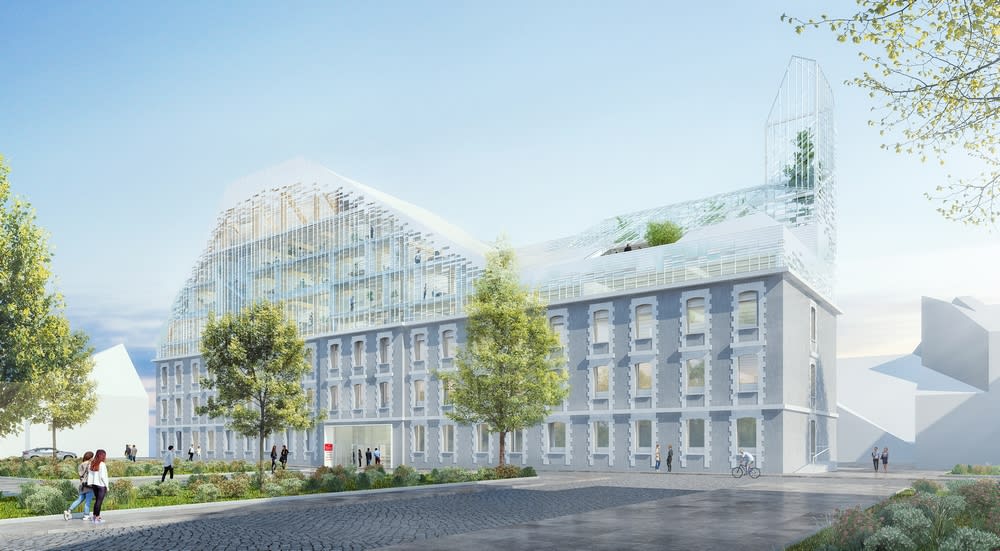 Go green
Students today are more environmentally conscious than ever before, and are thinking about their impact on the world. Therefore, it's vital to them that their university campus can contribute to their plans as well. Fortunately, universities everywhere are responding positively and making strides to better the world. In addition to setting goals to become carbon neutral, universities are also endeavouring to help students understand how they impact the environment, making them partners in the effort. Students are encouraged to be conscientious consumers, while universities offer more green-friendly on-campus options as well. From banning plastic water bottles, to planting more trees, as well as building more efficient housing and classrooms buildings, universities are showing students they take their concerns about the welfare of the world seriously.
ESSCA School of Management in France, for example, incorporated the Technical Facility Management (TFM) in 2021, to help students protect the planet. TFM "enables users to collect, centralise and analyse data. This allows ESSCA to redefine heating, electrical and energy needs with the aim to optimise energy consumption, whilst also adapting the facility management to the needs and comfort of the users." This software is utilized on ESSCA's Paris and Angers campuses. The school has also taken their green initiatives to the next level by focusing on purchasing sustainable, fair-trade products for campus use, encouraging staff to set an example by minimizing their carbon footprint, and cutting back on paper use.
Amenities
While going green is certainly gaining momentum, universities have to be ready to offer students attention-grabbing services and amenities. Students today expect updated, clean, and safe on-campus housing, with everything they need at their fingertips. If a university doesn't offer on-campus housing, students will have to find safe and affordable accomodation near the school, which works well for some students but leaves others feeling a bit left out of the campus experience. When on campus, students want to have good meals, great learning facilities and technology, and opportunities to experience culture.
As a result, universities are refurbishing residence halls to create more sustainable, welcoming, and holistic environments for students. Staff are on hand to help direct and guide students, as well as plan events. Gone are the days of 'make-do' living space; students today expect to live in bright, fresh, sustainable, and beautiful housing, so they perfectly comfortable and at home on campus. Residence halls that are close to classes, the gym, and dining halls are ideal, whereas off campus housing should still provide easy access to all campus has to offer. Green spaces are important to students, both from an environmental standpoint, as well as creating spaces to relax and unwind. At ESSCA's Paris campus, students can study or unwind at the school's beautiful, green third-floor terrace.
Students living on or nearby one of ESSCA's eight campuses can expect to find accommodation that is fresh and offers everything needed for successful study, as well as immersion in the culture of their country of study. ESSCA offers state-of-the-art facilities for studying, including computer labs. Students can also receive study assistance, and tap into a vast media library, making studying a breeze.
When they're not studying, students want the opportunity to have downtime to recharge and recharge before exams or their next big paper. Therefore, it's important to offer them lots of opportunities to engage both on and off campus. Student activities such as game nights, movies, or crafts are great ways to help students enjoy their time on campus and make friendships that can last a lifetime!
Additionally, celebrating the arts on campus, such as in one of ESSCA Paris' two amphitheatres, gives students the chance to embrace the culture of their school and new city. Students at the Budapest campus can enjoy a "huge variety of exciting academic and social events in and outside the classroom throughout the academic year such as international cooking events, professional clubs, walking tours, boat tours, excursions to the Buda Hills, welcome dinners, and more." Students are also health-conscious, and expect facilities as well as options to take care of themselves. Therefore, offering intramural sports, as well as an updated gym or workout space, can go a long way towards helping create a wonderful campus atmosphere.
In addition to opportunities to explore and connect, students want to eat well on campus. Therefore, universities should consider making sure dining options are interesting, diverse, and cater to as many students as possible. New foods will keep offerings fresh, while maintaining some tried-and-true favorites will allow students to find comfort in what they know. In addition to offering dining hall options, students will also want access to snacks and coffee throughout the day and evening. These options should be affordable, healthy, and easily accessible.
Be consistent
Students want to know what they're paying for when it comes to their education. Therefore, it's important to be transparent about the goals, mission, and value of your organization. They want to know they belong on campus. They want to feel engaged with the mission of the university and part of a larger community. This is definitely the case at ESSCA, where faculty and staff embody the business school's key values, making sure to pass them onto students. When staff believe in the mission of the organization, students feel more strongly connected to the university.
ESSCA, has also committed to becoming a more sustainable business school, with the help of staff and students alike. In addition to fixing areas of concern, students are also encouraged to participate in the plans for going greener by giving their suggestions, which are put forward to the Committee for Sustainable Development. Giving students the opportunity to have their voices heard, as well as the chance to become stakeholders in their campus empowers students, makes them active participants in the direction of their institution, and makes them feel very involved in their student community.
In addition to these offerings, making sure the educational program is top-notch is one extra way to establish a great campus environment. Engaging, interesting, and relevant courses are a way to attract students, as well as help them enjoy participating on campus. At ESSCA, students can choose from many undergraduate and graduate programs, an Executive MBA, and online programs. These are all designed to be directly relevant to today's workforce, ensuring ESSCA graduates are well prepared for international careers.
For students who want the perfect campus, ESSCA School of Management, with its campuses in France, Budapest, and Shanghai, is the perfect fit!
Article written in association with ESSCA School of Management.
Find your perfect program
Use our search to find and compare programs from universities all over the world!
ESSCA School of Management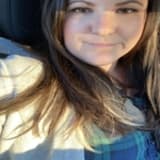 Chelsea is a Student Affairs expatriate, who now works as a freelance writer and editor. She homesteads in a small town in rural Maine, USA. She enjoys hiking, fishing, cooking, reading, all things Laura Ingalls Wilder, spending time with her family, and chasing her black lab puppy, Cash.
Find a program in these categories