Football Ownership Unveiled: Insights and Tips for Business Students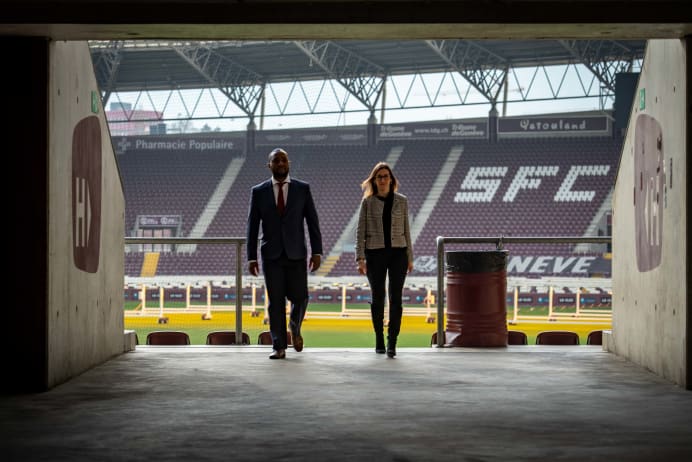 The global football market is worth billions, so it's no surprise it attracts the eyes of investors. But ownership of a football club is notoriously difficult. There are many stakeholders; a huge amount of spending on resources (i.e. players) subject to a huge amount of variability (injuries/bad form/bad luck); myriad ethical issues; and, unlike many businesses, the 'product' you provide (i.e. football) is the lifeblood of thousands if not millions of people. All this and nearly every move you make is squarely in the public eye, analysed in minute detail by players, press, and public worldwide. Yet, if successful, owning a club can be not only profitable but one of the most rewarding experiences in life…
Due to all of these complications and the global nature of the game, there are many different ownership models of clubs, many of which bring controversy with them. In order to gain a deeper understanding of these models and the football industry as a whole, The Football Business Academy presents itself as a natural choice for studying and exploring these aspects.
Most of its Professional Master in Football Business' modules explore the themes discussed in this article, but particularly the Football Industry Macrotends, Financial Strategy in Football, Leadership in Football, and Football Governance modules. The Master program is taught by experts in the football industry, both permanent faculty and an array of guest lecturers.


So, let's dive into exploring ownership business models worldwide.
There are many tensions involved in running a football club - the owner (usually) wants to make a profit, or at least break even, while the fans usually want the owners to open up their pockets and buy star players; clubs want success but also to retain true to the club's roots; to develop young home-grown players yet get consistently strong results; to earn revenue and yet not associate with brands with an image a club would not want to associate with.
In 2004, the Premier League implemented the fit-and-proper-person test, also known as the owners' and directors' test, in a bid to prevent corrupt or untrustworthy people from serving in executive positions of major clubs. Anybody who takes over a club, runs one, or owns over 30% of its shares is assessed.
The move has largely been seen as a positive development for football, but some argue the law is somewhat toothless, still leaving clubs vulnerable to takeovers from individuals not widely seen to be in the public good.
It was also a question for some when Roman Abramovich took over Chelsea, in 2003, just before the test was implemented, due to how the billionaire acquired vastly lucrative assets amid the break-up of the Soviet Union and related financial/political arrangements of his businesses. Following the outbreak of the Ukraine War, Roman Abramovich, amid public pressure, sold Chelsea, revealing all net proceeds – believed to be the money from any sale minus legal fees – would be used "for the benefit of all victims of the war in Ukraine". (As anyone following the Premiership this season will attest the £4.25bn takeover by the Todd Boehly-led consortium has been…let's say, interesting.)
And nearly all fans of football globally were united (a very rare phenomenon!) in their anger about the plans for the breakaway European Super League. Football bodies, players and ex-players were also widely against the plan, with UEFA strongly opposing the "cynical" move. At least, in an arguably rare demonstration of fan power in today's football, top club owners listened to the protests and criticisms and, for the most part, backtracked rapidly on their plans, withdrawing from the planned league (although new plans have been proposed…) The events threw into sharp relief the huge gulf that exists in many clubs between the fans and those who run their beloved clubs.
For these reasons (and more), the UK Government recently produced a white paper detailing a possible new independent regulator for English football (with the possible name 'OfFoot'). Illustrating the importance of the topic, sports minister Stuart Andrew writes in the opening statement of the white paper that the financial demises of Bury, Macclesfield Town, and Derby County have "left communities devastated".
The UK government believes the current test does not go far enough and so the proposed regulator will scrutinise owners and their business plans to make sure clubs are run responsibly and in concert with fan opinion.
Meanwhile, in Spanish football, 'Sociedad Anónima Deportiva' (translating as 'sports corporation') is a special type of limited liability company in Spain, introduced in 1990 to improve financial management and transparency in sports clubs. Many Spanish football clubs add 'S.A.D.' to the end of their official name. For example, Club Atlético de Madrid, S.A.D.'. To maximise revenues, Real Madrid and FC Barcelona do not hold S.A.D. status and remain non-commercial sports associations.
German football is largely revered for the way they handle football club ownership - and indeed the way football is run in general, which contributes to the highest average attendances in world football, low ticket prices, and a fantastic culture at clubs.
"The German spectator traditionally has close ties with his club," Borussia Dortmund Managing Director Hans-Joachim Watzke explains. The 50+1 rule promotes this. Historically, German clubs were not-for-profit organisations run by members' associations, and until 1998 all private ownership was forbidden. Then, that year, the 50+1 rule was implemented, ensuring club members must hold a voting majority, to protect fans against investors pushing profit.
It may seem a bit alien to some fans, but world-beating Bayern Munich have as their largest shareholder the members' club, FC Bayern München e.V., with a 75% holding. At Borussia Dortmund, the management company running the club is fully owned by the members' club. "The 50+1 rule does significantly more good than harm in Germany," Watzke adds.
One recent interesting development has been celebrity owners of football clubs. For example, Michael B. Jordan recently joined a consortium to buy Bournemouth, LeBron James is a minority shareholder in Liverpool, Will Ferrell is the co-owner of MLS' Los Angeles FC, and Matthew McConaughey is a part-owner of new MLS club Austin FC.
But arguably the best known celebrity owners are actors Ryan Reynolds and Rob McElhenney. The two good friends bought Wrexham in the summer of 2020 and Wrexham have just, in a thrilling climax to the season, got promoted back to the Football League after 15 years in the National League for the historic club, sparking wild celebrations like in the video above. In doing so, and thanks largely to the acclaimed documentary series charting their progress, This is Wrexham, they've earned fans nationwide - and around the globe.
But – while it is commercially sound, with the typical football club revenue streams, the documentary, sponsorship from TikTok, and much more – it is far more than just a 'business' for the pair. They are really invested in the tight-knit community of the working-class Welsh city, joining fans at the pub, learning the language, helping local businesses, and more.


Before the pair's purchase, Wrexham A.F.C. was owned by the Wrexham Supporter's Trust, a fan-operated company, since 2011. The trust approved McElhenney and Reynolds' £2 million takeover by an overwhelming 98.6%. If the same poll was done today, that figure would likely be 100%.
If you are interested in learning about ownership of football clubs and working in the football business industry yourself, the perfect place to do so is The Football Business Academy, on its Master in Football Business. The Master program teaches students all about how football clubs have traditionally operated and new developments, both in the classroom and on the three-month guaranteed internship, where students get placed at top football clubs and organisation to examine and get stuck in to the real-life running of football.

Most of the program's modules explore the themes discussed in this article, but particularly the Football Industry Macrotends, Financial Strategy in Football, Leadership in Football, and Football Governance modules. The Master program is taught by experts in the football industry, both permanent faculty and an array of guest lecturers.
Nicolás Sorabilla, 10th Edition Alumnus, is just one example of a Football Business Academy who learnt all about the inner working of club ownership on his internship, at La Liga club RCD Espanyol.
"I started my internship in the commercial and marketing area, where I learned that the fundamental value and business model that RCD Espanyol follows is based on its grassroots football," he explains. "The economic sustenance, as well as the footballing essence of the Club, lies in the training and development of the players at a very young age until they make their path to the first team."
"I usually worked from the RCDE Stadium where my office was located and from there perform my administrative tasks, such as: planning budgets to set up youth tournaments, editing the club's official website, writing the RCD Espanyol Newsletter, welcoming potential investors and showing them around the club's facilities while introducing them to the vision of RCD Espanyol."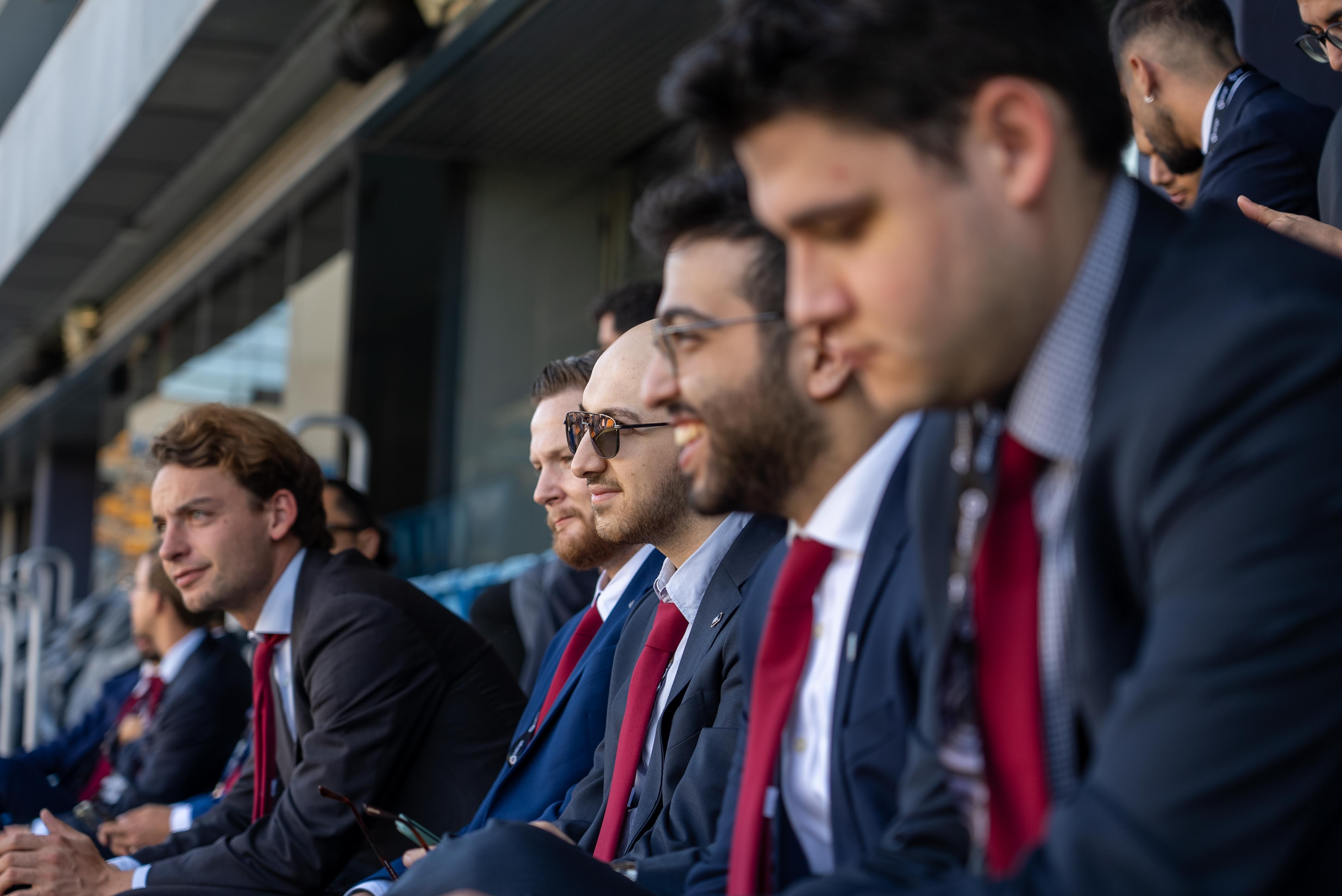 "A special highlight of my internship was to participate in the inauguration of the Espanyol hub, where a gaming centre for competitive e-gaming was created. The club seeks to be part of the new trends set by the new generations and to grow in an emerging market."
"It has been a fantastic time where I have been able to gain a lot of knowledge and insights in a variety of diverse fields. Arguably, my internship has been very encompassing, as it has required me to handle several different skills. The club has treated me wonderfully since the very beginning make my journey with them an experience that I will never forget."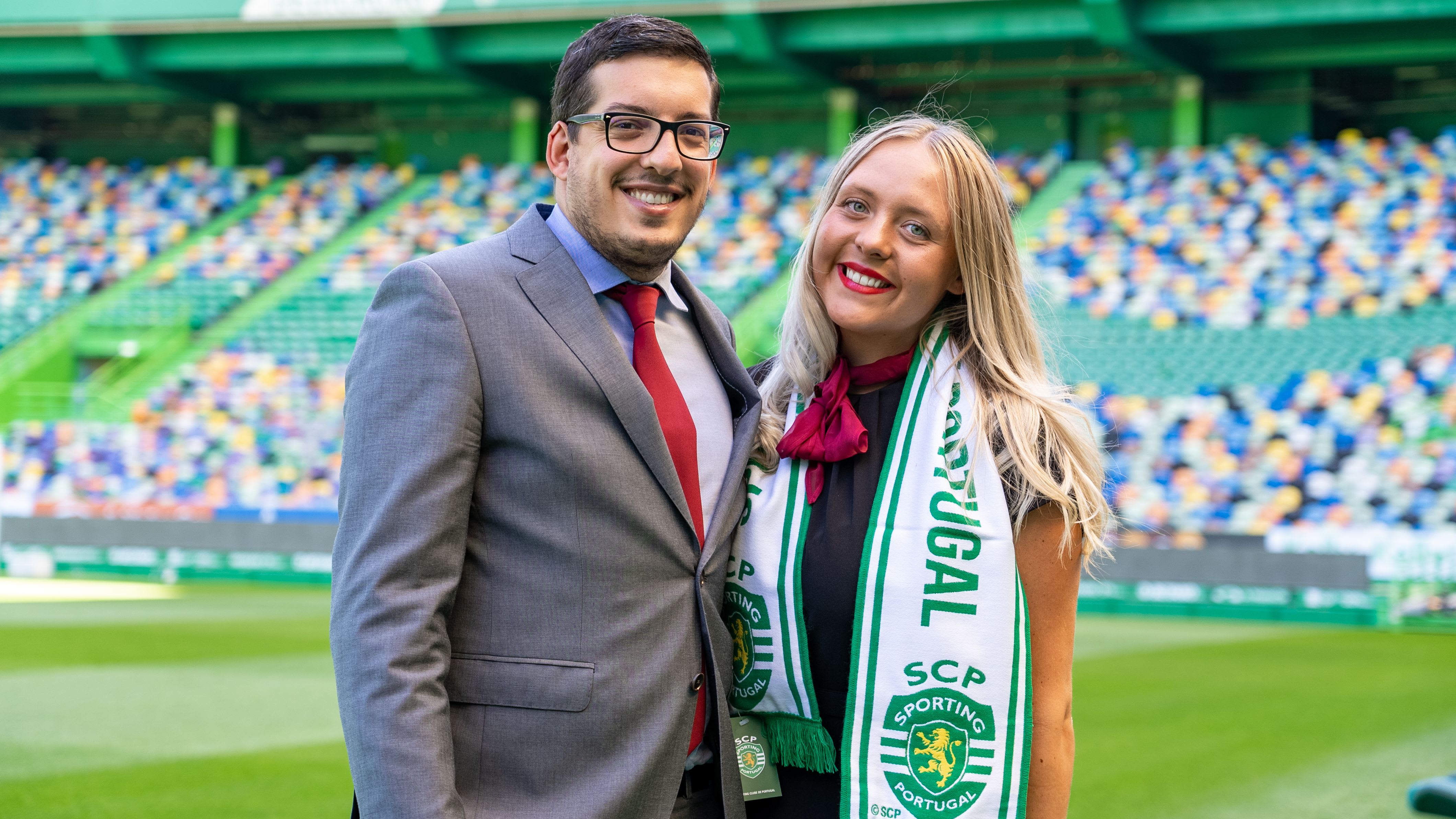 Meanwhile, 10th Edition Alumnus Jaap Vroom did an internship at his 'dream club', Ajax. He explains, "I was instructed to carry out studies and, in the process, express an opinion on them, which made me feel valued. The period took place during the World Cup in Qatar and one of the studies I did was on the situation in the country and whether that could or not affect football clubs like Ajax. These investigations 'forced' me to look at the World Cup differently, with a different lens and perspective. I would describe them as challenging and above all very interesting.
"This project allowed me to be in touch with many managers within the club and be appointed to develop a dashboard with different stakeholders, and dig into the matter with updates on media value on a weekly basis. An assignment that was very challenging. It gave me the opportunity to see and talk to other departments within Ajax in addition to my own!"
"These past months have been insanely great, a period of my life I will always remember and repeat it in a heartbeat."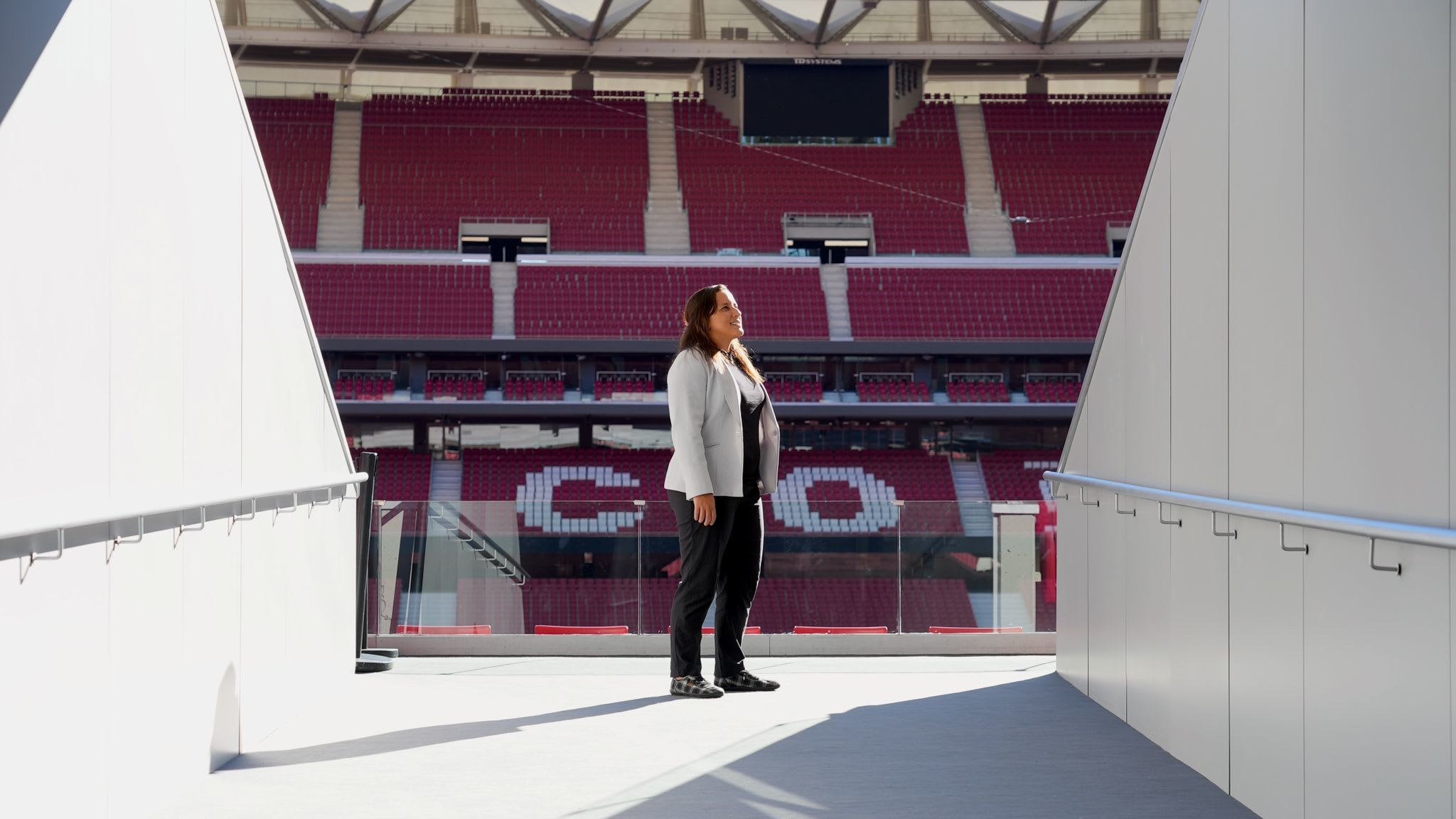 If you want to join Jaap and many others who have studied at The FBA and gone on to great things in football (and sports in general), kick off your career at The Football Business Academy today!

Article written in association with The Football Business Academy.

Content Manager at Keystone Education Group, living and working in Oslo, Norway. I love helping prospective international students find their dream degree, university, and study destination through articles like these and social media. Outside of work, I enjoy sports, especially football and racket sports, and seeing the world.
Find a program in these categories