The number of internationally mobile students grows every year. As of last count, more than 4.8 million students from all over the world were taking advantage of diverse and exciting international study opportunities. Thinking you might like to join them? Here's a closer look at five reasons to study abroad.
1. It's an experience like no other.
Wondering whether studying abroad will change your life as much as people say it will? Sure, you could take it from us, but why not take it from the students themselves? Consider what these students on the International Exchange Erasmus Student Network said:
"One of the best years in my life, if not the best," said Maria, a Spanish student who studied in Sweden
"This is a spectacular experience that enriches you, that opens your mind that changes you. Everyone should do it! Do not think twice, but leave!" recommends Anna, an Italian student who studied in Portugal
"My year participation in the Erasmus exchange was highly enjoyable, exciting experience, which broadened my mind, and exceeded all of my expectations," said Timothy, an English student who studied in the Netherland
And these are just a small sample of students who rave about the benefits of studying abroad. The opportunity to travel, experience a different culture, learn a new language and explore diverse interests add up to a truly inimitable experience.
If you are looking to become more independent, meanwhile, there may be no better way to grow in this area than through international study.
Grace Lam, a native of Hong Kong who studied in California, wrote, "For me, doing a semester abroad has already made me more independent and open to new experiences. In Hong Kong, even if I was living in a dorm on campus, I could travel back home, a one-hour drive away, once a week. Dining options were very cheap and easily accessible by public transportation, and there was simply no need to cook for myself. However, going abroad meant I had to start grocery shopping for myself, sometimes cooking at night and planning ahead in order to save money for traveling. [Though] the living style of each country varies, regardless of your destination it will definitely be an eye-opening experience."
And, as the old adage goes, travel is the only thing you buy that makes you richer.
2. Your career will get a boost.
"[Studying abroad] is a trend that's expected to continue as the corporate world is becoming more globally integrated and businesses are demanding that their workers possess foreign language skills and knowledge of key markets around the world," The Independent explains.
In addition to the hard skills cultivated by studying abroad, employers also value the soft skills gained from spending time in another country.
David Marsden, head of human resources for Lloyds Bank's capital markets business, said about having studies in Asia on his resume, "As I have moved through my career, hiring managers have always been interested in the period of study abroad, motivations for doing so and my continued presence overseas. […] I am regularly told by head-hunters that this experience, albeit for 12 months, will be a strong element of my CV that will differentiate me from other candidates."
Sonal Sutcliffe, head of development UK at HSBC, echoes these sentiments, explaining, "Our aim is to be the world's leading international bank. To help achieve this we need our employees to be open to different ideas and cultures as well as being connected to our customers and the communities in which we work. […] Having multicultural awareness and an international mindset is definitely an advantage as individuals move forward in their careers. […] Spending a period of time working in a different culture gives a greater awareness and appreciation of different points of view as well as knowledge of what is important in different communities."
According to a study from Erasmus, meanwhile, more than 85 percent of students study abroad to enhance their employability. They are also less likely to face long-term unemployment -- which makes sense given that 64 percent of employers consider experience abroad to be important for employability. Once they are hired, they enjoy even more benefits: 64 percent of employers say graduates with international backgrounds are given greater professional responsibility.
The same concept also applies to graduate schools, who also prize the curiosity and open-mindedness embodied by applicants who have studied abroad.
3. You can even get a scholarship!
If concerns about money are holding you back from pursuing your study abroad dreams, we've got good news for you: the Istituto Europeo di Design's (IED) special master scholarships for international students. Offering a total of €255,000 in funding across 38 scholarships covering 50 percent of the tuition fees for master's courses in design, fashion, visual arts, and communication in Milan, Barcelona, Florence, Madrid, Rome, Turin, and Venice, the contest is open to all international students.
The courses open many doors for students. Former student on IED's master's program in Fashion Business in Florence, Italy, Michelle El Gemayel has gone on to become a management professional and start her own company, Michelle Gem, which specializes in branding, advertising, digital marketing, events, and personal products. She said, "IED was the only university that was able to cover all the aspects that I had worked in. It covers marketing, everything in management, advertising, everything PR and online. I chose Florence because I chose Italy and [in Florence] we had the option to visit production companies -- Gucci, Stefano Ricci, and all the major fashion production companies." She concluded, "It was the ideal place to study for me."
Which begs the question: how do you earn a scholarship? Show them your creativity -- either in the form of a portfolio showcasing your best creative works or by presenting yourself and your background in a way that demonstrates why you are the right fit for one of IED's many exciting master's degree programs, by March 28th 2019. Let's take a sneak peek at two winners' projects from IED's last scholarships competition...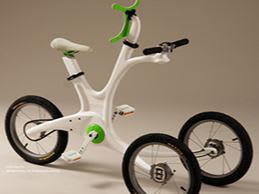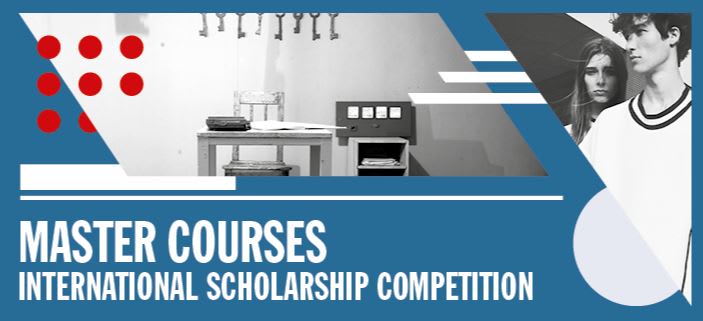 4. You'll gain access to a different educational style.
While some higher education systems have overlapping components, they also have their own unique attributes. Studying abroad gives you the opportunity to experience a different style of education which might suit you more. Even if it does not, adjusting to the differences will make you a more adaptable and resilient student and human being.
Different education systems may also teach material in a different way. This also represents a chance to see your major from a different point of view. The result? A more well-rounded perspective.
5. You'll enjoy remarkable personal development.
In addition to becoming more independent, you will also grow in other important ways during your time abroad. One major potential development area is cultural competence. This is the ability to effectively interact, work, and develop meaningful relationships with people of various cultural backgrounds. Gaining this is a lifelong process of increasing self-awareness, developing social skills and behaviors around diversity, and learning to support and advocate for others. It is more than simply tolerance, which implies the overlooking of differences. Instead, it is about respecting diversity through words and actions.
Immersion within other cultures is one of the best ways to foster broader world views and the critical cultural competence that emerges from them.
Personal development also includes everything from practical skills like navigating foreign mass transit systems to social skills honed while building relationships with people from different backgrounds than their own.
And then there are your language skills. In an immersive study abroad environment, you will see your fluency skyrocket -- along with your comfort level with writing and speaking in your non-native tongue.
American writer Henry Miller said, "One's destination is never a place, but a new way of seeing things." If you're ready to open your eyes to near-endless new things -- and to change your life, in the process -- then studying abroad may be exactly the catalyst which you've been waiting for!