What is venture capital?
"Venture capital is a form of private equity and a type of financing that investors provide to startup companies and small businesses that are believed to have long-term growth potential," Investopedia says. While VC support is usually monetary, it can be provided in other forms, such as managerial or technical expertise. It is often provided around when a company is started, but can be used at different stages of a company's evolution.
In general, VC focuses on companies with excellent growth or expansion potential that need a lot of capital upfront in order to grow rapidly. Facebook, Google, Amazon, and Intel are examples of famous companies that received venture capital early in their development.
Many sources provide venture capital, including venture capital funds, individual investors, investment banks, and other financial entities. Investopedia adds, "In a venture capital deal, large ownership chunks of a company are created and sold to a few investors through independent limited partnerships that are established by venture capital firms. Sometimes these partnerships consist of a pool of several similar enterprises."
While VC is inherently risky, the potential for significant returns is very attractive, as is the promise of equity and a voice in company decisions. Meanwhile, venture capital funding is also appealing for new companies because it means access to funding they might not otherwise have.
Over the years, VC has become an increasingly popular form of funding. "It has evolved from a niche activity at the end of the Second World War into a sophisticated industry with multiple players that play an important role in spurring innovation," Investopedia concludes.
Becoming a venture capitalist
VC has the potential for powerful payoffs. However, that potential remains latent without the right strategies in place. Which begs the question: what knowledge, skills and qualifications do aspiring entrepreneurial investors need? To answer this question, TechCrunch looked into the educational backgrounds of thousands of venture capitalists. The most common fields of study include engineering and technology; the social sciences; and business, finance, and accounting. In addition to basic foundational knowledge, venture capitalists must also have the inclination and capacity to keep up with the trends.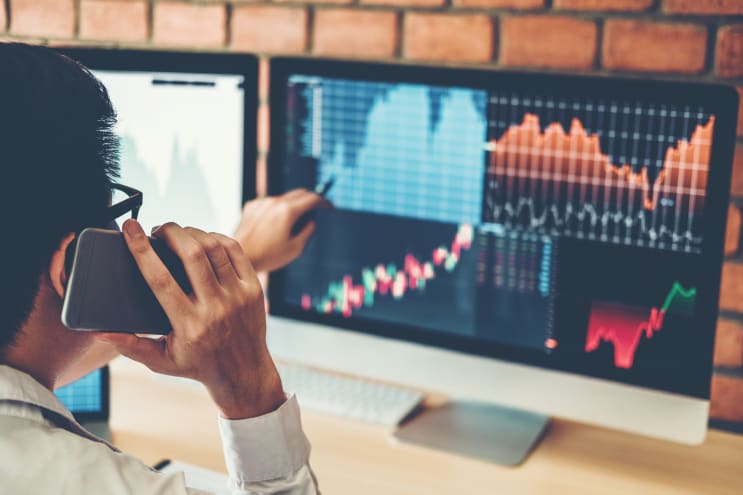 One of the latest buzzwords in the industry is 'zebra' startups. While unicorn companies -- those with a valuation of over $1 billion -- have long been the gold standard of VC, zebra startups are having a moment. "Zebra companies are characterized by doing real business, not aiming to disrupt current markets, achieving profitability and demonstrating it for a while, and helping to solve a societal problem," explains Entrepreneur. Zebras are often thought of as having a "double bottom line," meaning they don't just answer to profitability, but also address social, environmental, or medical challenges.
Cryptocurrency and blockchain are also factors shaking up venture capital, with major players such as Coinbase and Circle raising funding from VCs. Cointelegraph.com explains, "Venture capitalists are aware that some of today's blockchain startups might turn into mega-caps in the future. This is why investing in crypto-related businesses has become attractive. Some VC firms have been investing exclusively in crypto and blockchain startups."
Other trends that demonstrate the evolving nature of VC include thematic investing in things like water, the diversity imperative, and growth in the design field.
Gaining an inside edge
One thing is also clear, according to researchers: the most important factor when it comes to determining investment decisions is not the product being pitched, but "the quality of the team behind it." Even with the best potential product, there's no guarantee of success -- but the right people can definitely hedge the odds in the right direction. This is where the Master's Degree in Entrepreneurial Financing: Venture Capital and Private Equity at Universitat Internacional de Catalunya (UIC) in Barcelona comes in.
This 10-month long, 100 percent English-taught, an officially-recognized program by the Spanish Ministry of Education, is under the direction and coordination of the Faculty of Economic and Social Science at UIC. Not only does it promote entrepreneurship by providing key knowledge and experience, but it emphasizes entrepreneurial finance as its key issue with a critical international perspective. The program takes a strong practical approach to the subject matter, including a six-month, in-company work placement. Case methodologies are also used in the classroom, with all classes held between the hours of 3pm and 9pm on weekdays.
The value of the degree's Barcelona location cannot be overstated. Often compared to Silicon Valley in the US, the city is one of Europe's top five entrepreneurial hubs, and is home to many organizations specializing in VC, private equity and corporate finance. This makes it an ideal environment in which to learn.
Furthermore, the degree is taught by a brilliant combination of academics and professionals in VC leadership positions at companies in Barcelona and beyond, making it an outstanding foundation for a career in venture capital.
But why take our word for it when you can hear it from the UIC students themselves? Student Iona Omphile from Botswana says, "Coming here has really opened my eyes to a completely new world in such an amazing program, you could use it as an investor, you could use it as an entrepreneur, and also a little bit of both so it exposes you to both sides which I think is really important."
Master's degree student Bernadette Hanss of Austria adds, "I think we as students are taught a lot of private equity and venture capital in a short period of time, and I think this benefits us to start a career in the sector or to complete our previous work experience."
Meanwhile, Jacob Blei of Austria says, "I would recommend this Master's because it has a special focus on private equity and venture capital. I would like to highlight the excellent lecturers and professors as well as the many guest speakers we had in the courses and the internationality of the program."
Venture capital is one of the most exciting fields around, and the future holds even more opportunities for people with the knowledge, skills and experience to work in the field. The University Master's Degree in Entrepreneurial Financing: Venture Capital and Private Equity at Barcelona's UIC is the perfect way to position yourself for a successful and satisfying career in venture capital.
Article written in association with Universitat Internacional de Catalunya (UIC).