Climate change is just one of many environmental issues facing our world at the moment. The sustainability of cities, shrinking biodiversity, water quality and scarcity, and consumerism are just a few of the other problems requiring resolution. Studying climate change and the environment in New Zealand offers an ideal vantage point for understanding these challenges and joining the community of problem solvers working to address them.
New Zealand is one of the planet's most unique environments. Due to its diverse landscape, the climate can be quite varied depending on the region. Conditions can change from extremely wet on the West Coast of the South Island to a subtropical climate at the top of the North Island.
The physical environment of New Zealand also varies dramatically, made up of mountains, glaciers, lakes, rivers, forests, and geothermal areas. On top of this unique environment, just south of New Zealand is Antarctica, Earth's southernmost continent. Considered to be the coldest, driest place on earth, Antarctica has been directly affected by climate change.
In terms of the ecosystem, due to its near isolation from other continental landmasses for many years, the country has a high proportion of native species that are found nowhere else. Early Polynesian and European settlers brought with them significant impacts to the ecosystem, with the introduction of new species which overwhelmed the native ones. This has resulted in New Zealand having the highest proportion of threatened indigenous species in the world, according to Dr Mike Joy of Wellington University's Institute for Governance and Policy Studies.
All of the above factors make New Zealand a researcher's dream, offering the chance to study the impact of climate change and human impact on the environment in many different areas and specialities.
Leading the charge
Take the team of multidisciplinary geologists, glaciologists, climate researchers, and social scientists that was recently honoured for its monumental contributions to understanding Antarctic melt with the prestigious $500,000 Prime Minister's Science Prize. Their findings—which suggest that ice melt from climate change could lift global sea levels by up to 1.4 metres by 2100, impacting hundreds of millions of people living close to coastlines—may be just what's needed to spur decision-makers to take action.
The team's leader and glaciologist Professor Tim Naish of Wellington's Antarctic Research Centre told the NZ Herald, "All of us find it so rewarding that we can contribute to this important research area and make a difference for New Zealand and on the world stage. Our team has diverse expertise and we've come at this problem from many different angles from fundamental discoveries to applied research."
Team member Dr Richard Levy added, "We come to work every day because we love what we do and we feel we're doing something important."
It's hardly surprising that Kiwi researchers are at the forefront of the effort. According to experts like Professor James Renwick of Wellington's School of Geography, Environment and Earth Sciences, New Zealand could lead the global charge in reducing greenhouse gas emissions. "On a per capita basis we are one of the largest emitters in the world, and I think we have a responsibility, like every country does, to do something about this issue," Renwick asserts.
Join the fight at Te-Herenga Waka - Victoria University of Wellington
You've likely noticed that one university comes up again and again in discussions of New Zealand climate change and the environment: Te Herenga Waka—Victoria University of Wellington, New Zealand's number one university for research intensity. The University's Master of Environmental Studies offers participants the up-close-and-personal opportunity to learn more about what shapes the environment in order to identify and apply effective solutions.
Dr Ruzica Dadic is another example of a Wellington University scientist who's making a difference through her research on Arctic climate processes and climate change. She recently became New Zealand's first researcher to join the world's largest international polar research expedition, MOSAiC, which involves researchers from 20 countries and more than 70 scientific entities. Of her excitement in joining the team Dadic said, "The information we gather will help shed light on one of the key knowledge gaps in climate change modelling."
Dr Dadic was also recently part of a research team that established a strong corollary between human greenhouse gas emissions and glacial melt. This was only the second study to make this link. Said lead author Dr Lauren Vargo, "This is important, because having multiple studies in agreement means we can be even more confident that there is a link between human activity and glacier melt. This confidence is especially important for documents like the Intergovernmental Panel on Climate Change reports, which use findings like ours to aid and inform policy-makers on climate change."
On the other end of the globe, Dr Dadic's colleague Dr Kyle Clem of Wellington's School of Geography, Earth and Environmental Sciences is leading research examining the meteoric rate of South Pole warming. His findings show that the outlook isn't all gloom and doom. "Many of today's modern climate models that we use in our study have overestimated Antarctic sea-ice melting up to 2014 and therefore also tend to overestimate the Antarctic warming," he reveals.
In addition to traveling around the world to learn about the environment, University of Wellington community members also have plenty of opportunities for learning closer to home. Consider undergraduate Emily Chase, for example. Her recent research monitoring introduced mammalian predators and native wētā across Wellington may promote new understanding of and support for native biodiversity. Meanwhile, fellow student Hannah Creary spent 10 weeks tracking changes in native flowers driven by changes in New Zealand's bee species as part of her Summer Research Scholarship.
There's no better testament to the benefits of studying at the University of Wellington than one that comes directly from a graduate. Of completing her master's degree there, postdoctoral fellow Dr Holly Winton raves, "I loved studying at the Antarctic Research Centre. It was a stimulating and supportive environment, and postgraduate students were always included. I had the chance to work with world experts in Antarctic climate research, as well as work in the only ice core facility in New Zealand, which is jointly run by the University and GNS Science."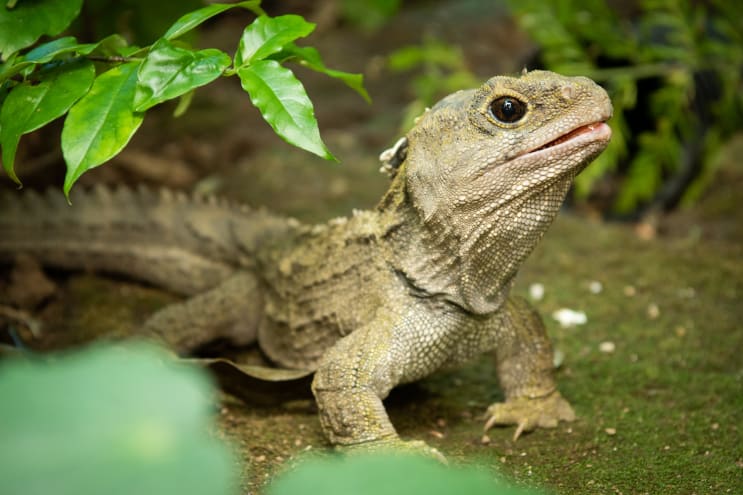 Plus, you'll be in excellent and diverse company at the University. More than 150 postgraduate students come from 20 different countries to study at its renowned School of Geography, Environment and Earth Sciences. In addition to sharing an interest in the environment, all University community members also share another core attribute: As problem solvers, they're uniquely positioned to examine new perspectives with the potential to alter the troubling trajectory we're currently on.
And then there's the University's plum location in New Zealand's capital city. Not only was Wellington named the second most liveable city in the world in a Deutsche Bank Quality of Life survey, but it's also home to more than 40 research centres and institutes. Studying in Wellington means immersion in a culture and community of research, science and innovation.
There's a reason so many international students give high marks to their Victoria University of Wellington experiences.
If you'd like to be part of a unique, vibrant and committed community of researchers, problem solvers and changemakers all putting their knowledge, skills and talents to work for the environment, New Zealand's Te Herenga Waka—Victoria University of Wellington may be a perfect fit.
Article written in association with Te Herenga Waka—Victoria University of Wellington.