Thankfully, some universities are already preparing their graduate and postgraduate students for this new world. They're providing a richer, more comprehensive learning experience that encourages flexibility and adaptability, preparing them for the dynamic nature of the 21st century's biggest social and economic challenges.
Let's take a closer look at why adaptability is so important and how one particular school is training the kind of postgraduates that the world needs.
Humans have always had to adapt. In fact, our history from cave-dwelling hunter/gatherers to where we are now was primarily driven by the way we responded to challenges and changes in our natural environment. Today, that change is happening faster than our ancestors could ever have imagined, and for 21st-century businesses, reacting quickly and effectively is more important than ever before. For example, during 1960-2008, the number of companies dropping out of the top three rankings in their industry increased by 12%.
Innovation is now critical, and businesses are employing even more sophisticated methods to stay ahead of the curve. Procter & Gamble, one of the world's largest multinational consumer goods companies, has created 3D virtual stores and AI simulations models to mimic consumer behavior and provide a more tailored retail experience.
It means the firm can test ideas quicker than before, allowing them to get their latest products onto the shelves within weeks, rather than months. And sometimes things move even quicker. During one project, ten highly skilled P&G employees ran 10,000 store design simulations in one afternoon. They then set up a new test store just a few hours later. Now over 80% of P&G's new-business initiatives are tested and implemented with digital and computing modeling.
Historically speaking, human invention has not been too kind to the natural world. Coal-burning still contributes to climate change, while plastics that take thousands of years to decompose are clogging up large parts of the ocean and killing marine life. And so with climate change science gaining more recognition, it's becoming increasingly clear that the next phase of human ingenuity needs to be a green revolution.
The good news is that it's already started. Innovators have designed drones to plant trees, water pumps that cool down coral reefs, and multi-million dollar satellite systems that can identify methane leaks and predict natural disasters. And like the accidental discovery of plastic-eating enzymes, many exciting green innovations began life as collaborative research projects between researchers and postgraduates students from a variety of academic disciplines.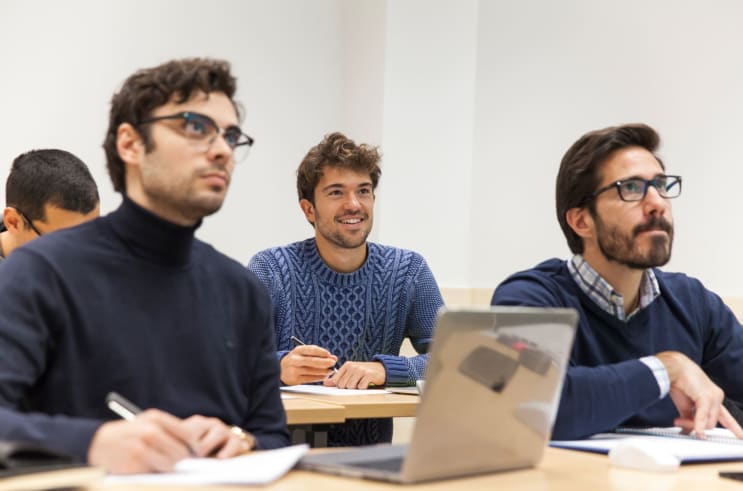 Comillas Pontifical University: teaching adaptability
Comillas Pontifical University is one school that is dedicated to creating a culture of adaptability and innovation. Students on its Master degrees regularly collaborate with fellow students, academics, and research groups from other programs, keeping up to date with the latest findings and research papers in many different academic fields. This exchange of ideas creates an exciting and productive intellectual atmosphere, along with a commitment to collaboration, flexibility, and open-mindedness among the student body.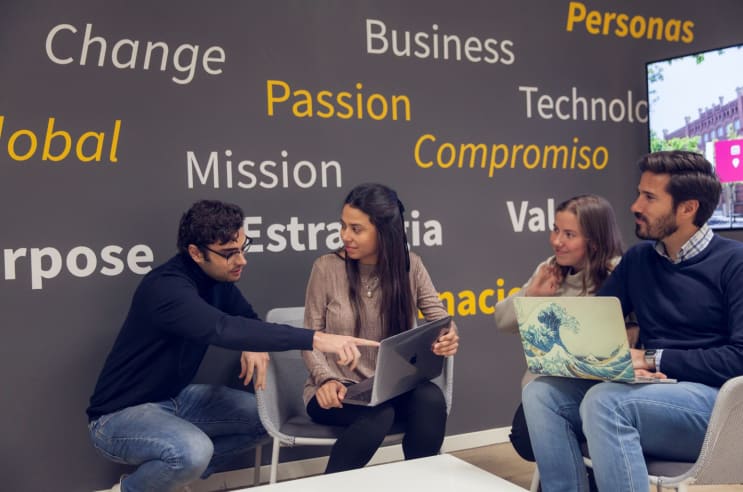 Students at ICADE Business School can pursue an MBA. Alternatively, postgraduate students at the Comillas ICAI, School of Engineering of Comillas Pontifical University have access to information from research groups on sustainability. Therefore, students can think about using their engineering skills to design new technologies to fight climate change and other pressing environmental issues.
This exciting new approach is about driving innovation and change and creating skilled postgraduates with better employment opportunities. And it's already paying off. According to the prestigious QS Graduate Employability rate (QS-GE) table, Comillas is the top-ranked school in Spain and the second-highest-ranking school in Europe.
José María Pérez Garrido, the director of ICADE Business School, says, "[We're] positioned at the head of business schools thanks to internationalization, educational innovation, teachers -- recognized professionals in major companies -- and with innovative programs, such as the Executive Program in Business Analytics or the Program Executive in Investing in Value and Behavioral Finance."
Internationalization defines postgraduate study at Comillas Pontifical University. Many courses at Comillas ICAI and ICADE Business School are taught in English, including the MBA, Master in Finance, the Master in International Management, Marketing, the Master in Smart Grids, and the Master in Smart Industry. And with more than 600 international agreements and research projects currently in place, faculty include diverse groups of academics and postgraduate students from all over the world.
Students at ICADE Business School and Comillas ICAI don't just graduate with a degree. Instead, the school programs are specially designed to blend academic excellence with practical skills and innovative approaches to problem-solving and overcoming challenges. This is what makes Comillas Pontifical University graduates unique, and it's why so many of them go on to start successful and rewarding careers.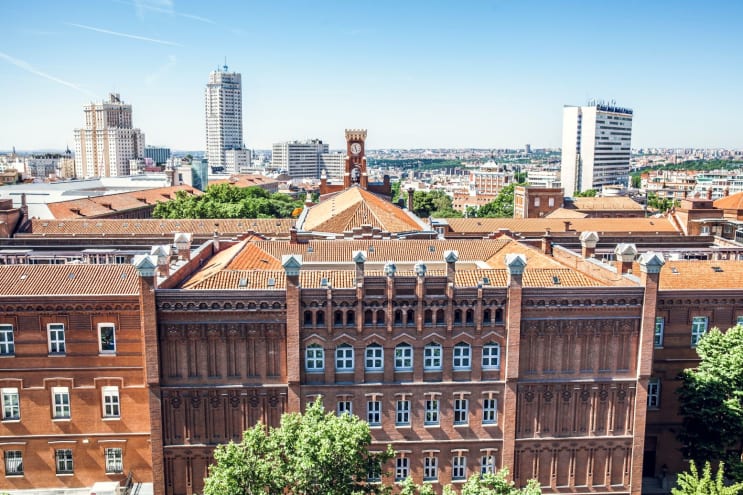 Article written in association with Comillas Pontifical University.