Everybody's heard of entrepreneurship, but what is 'intrapreneurship'?
The neologism intrapreneur is a twist on the word entrepreneur. The word 'entrepreneur' is from the French 'to undertake' -- so really, it just means 'doer.'
Switching the word to intrapreneur doesn't make much sense etymologically, but it indicates the working environment of a new type of doer: the go-getting business innovator who works within an existing corporate setting, rather than striding out alone to build a business from scratch.
Why do businesses like intrapreneurs?
Intrapreneurship, then, is all about transferring the innovation and ambition of the entrepreneur to an existing framework, complete with the access to resources and support that this implies.
Forward-looking businesses (famous examples include Apple, Google, and Sony) recognise that inviting raw talent into the workplace to breathe new life into an established system can help them maintain the momentum that they achieved in the early days.
Not every company appreciates the importance of intrapreneurship -- so graduates can be assured that those that do are special organisations. The opportunities and the rewards will be tough to beat as an intrapreneur.
Why study business abroad
Studying internationally in an innovative environment equips entrepreneurs with fresh ideas and new perspectives, broad networks, and a global context.
Whether they leap straight into a role at an existing business or take the time to develop their own ideas independently before consulting for industrial giants, international graduates provide value that is hard to quantify. Their impact on company culture and long-term strategy can be transformative. 
For the intrapreneur, it is an opportunity to analyse and act upon existing conditions. They may have cut their teeth at a business school that has served as an accelerator for their ideas. Now, climbing into an intrapreneurship role allows them to exercise their incisive vision.
Why study at Geneva Business School
With campuses in Geneva, Barcelona, and Madrid, Astana, and Almaty, GBS is more than a business school -- it is an international network for the ideas of tomorrow's entrepreneurs and intrapreneurs. Projects and teamwork take precedence over books and exams: it is an incubator where your business ideas will come to life.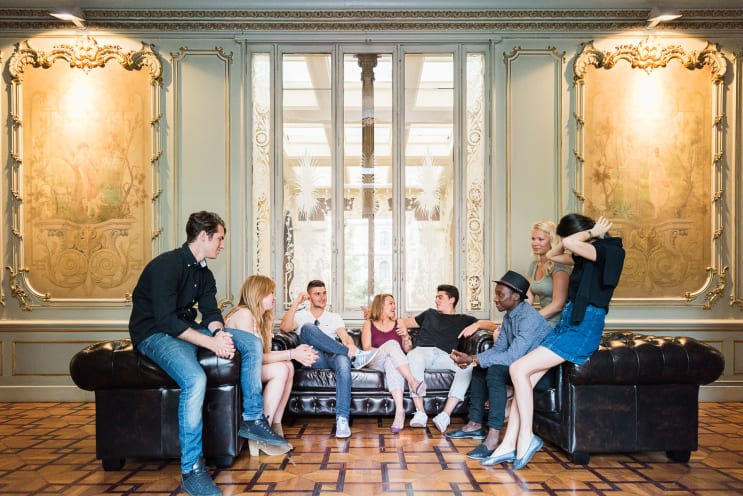 Digital, cloud-based learning platforms empower independent students to learn on their own schedule. You can specialize in any number of disciplines, including business, finance, entrepreneurship, international management, sports management, international relations, digital marketing, and oil and gas management.
Importantly, the school develops both types of innovator without choosing one path or the other for each individual. When you study at Geneva Business School, you will be assisted to become the businessperson you want to be: entrepreneur or intrapreneur, with a thorough grounding in the skills and insights they both require.
The new semester at GBS begins with Welcome Week at GBS this February. Will you be there?